Sexual Harassment Does Not Happen in Russia Because of Vladimir Putin, Pageant Queens Say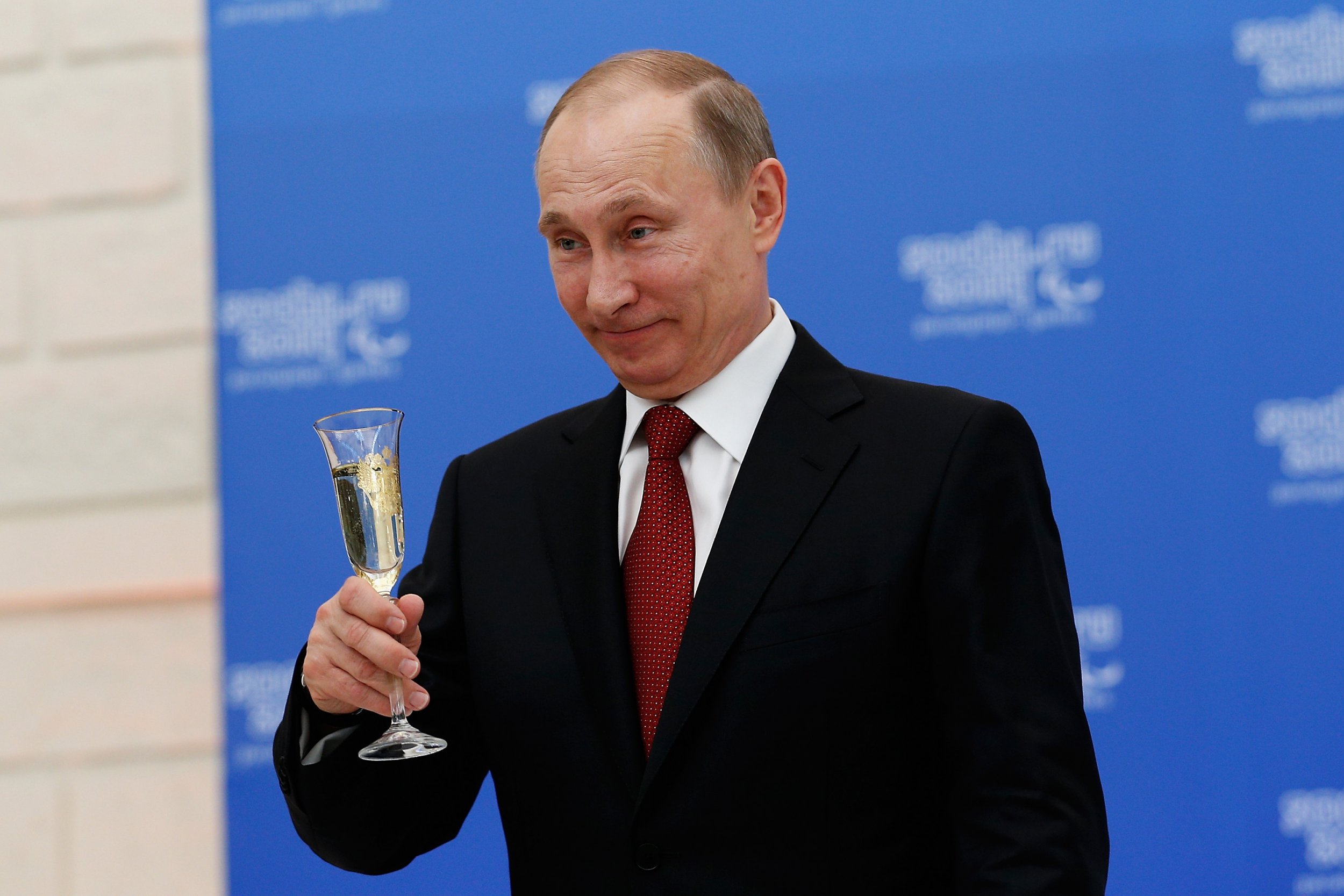 As American actresses pile up sexual harassment and assault allegations against movie producer Harvey Weinstein, two pageant queens in Russia are—strangely, some might say—crediting President Vladimir Putin for preventing similar scandals from happening in that country.
Polina Popova and Ksenia Alexandrova, respectively the winner and runner-up of the Miss Russia 2017 competition, praised the president at a Thursday news conference, The Moscow Times reported. The duo said they haven't ever experienced inappropriate advances like the ones 30-plus women have accused Weinstein of making.
"I believe that these situations cannot happen in Russia, and for that we have to thank Vladimir Vladimirovich Putin and his policy," Alexandrova said. "It's very rare that you hear about such cases in our country, and I'm very happy about that."
Truth be told, Putin should not be considered a friend to abuse victims, and the same can be said for Russia as a whole.
Violence against women is rampant there: Government officials estimate that 14,000 domestic abuse victims are killed every year, and in 2013 Russian courts convicted more than 4,700 people of rape. Earlier this year, after a girl went on TV to talk about her rape, the Russian branch of Burger King used her likeness in an ad to promote cheeseburgers. The ad was taken down after a social media outrcy.
The only sexual assault center in Russia is constantly fundraising to keep its doors open, and it struggles to convince women to come forward.
"They blame themselves for what happened. Moreover, others blame them too. Doctors and police officers blame them and laugh at them, but it's never the victim's fault. The attacker is responsible," Svetlana, who works at the center and withheld her full name, told The Moscow Times in 2015. "Sometimes we just need to tell people that to make them feel much better."
Putin, meanwhile, isn't doing much to help. The president in February signed a law that decriminalized certain types of domestic violence. First-time suspects who do not cause "substantial bodily harm" now face only a fine, a brief jail sentence or a work term, not prison, according to USA Today.
Putin has also been accused of misogyny. In June, Putin told a filmmaker: "I am not a woman, so I don't have bad days." When his remarks went viral, columnist Svetlana Feoktistova addressed the broader anti-woman culture in Russia.
"Men allow themselves to use insulting expressions, engage in sexual harassment, and make dirty jokes, thinking that it is normal and that if a woman is offended, she lacks a sense of humor," Feoktistova wrote, according to CNBC.
Sounds a lot like the accusations against Weinstein.