Vladimir Putin Warns That Spies Are 'Trying to Influence Events' in Russia, Tells His Security Services to Do Better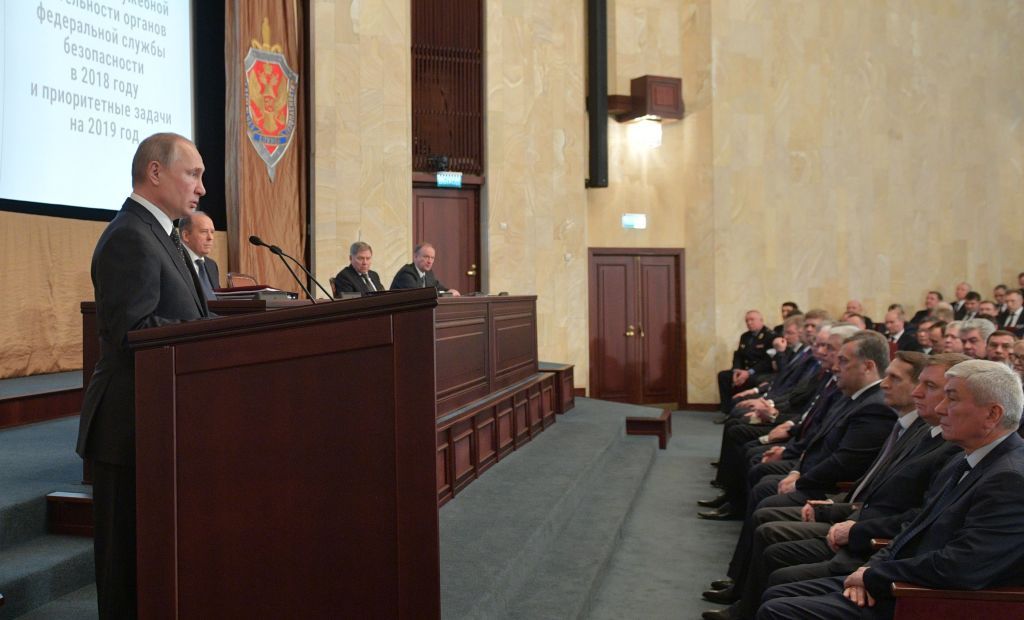 While Russian influence and meddling in the United States, as well as in other countries, remains a pressing concern for western lawmakers, Vladimir Putin has voiced his own warnings about similar foreign efforts in his country.
"We see that foreign intelligence services are seeking to bolster their efforts on the Russian front, doing everything they can to obtain access to political, economic, scientific and technological information," the Russian president said Wednesday during a meeting with the Federal Security Service, Russia's Tass news agency reported.
"Just like before, and now probably even harder, [foreign intelligence services] are trying to influence events in our country," Putin warned. The Russian leader said that 129 staff members and 465 agents of foreign intelligence agencies were discovered last year.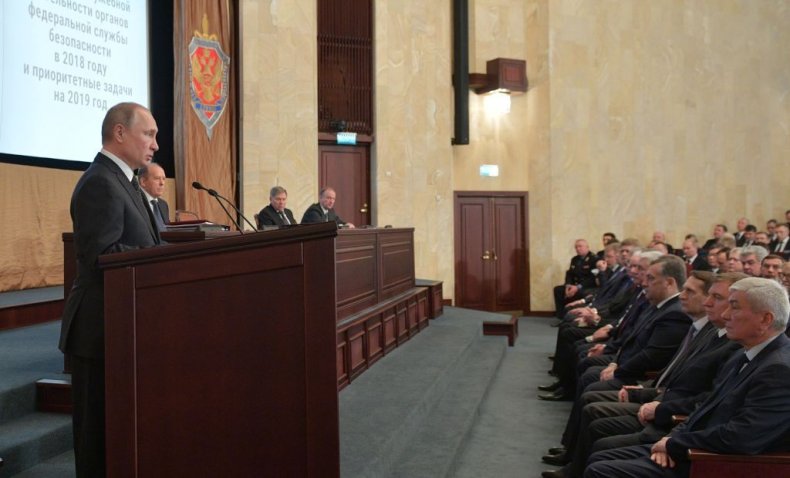 "That said, you must increase your efficiency. Just like before, and perhaps even more than ever," Putin admonished security officials.
Although Putin voiced concern about foreign influence in his country, Russian meddling has been the subject of investigations and major concerns in the U.S., the United Kingdom and throughout Europe. U.S. intelligence agencies concluded that Russia interfered in the 2016 presidential election with a major influence campaign. The majority of the effort was aimed at promoting then-candidate Donald Trump while denigrating his political opponent, Hillary Clinton.
Special counsel Robert Mueller has been tasked with investigating Russia's efforts and, in particular, whether there was any collusion between members of Trump's 2016 campaign team and Moscow. Six close associates of the president have been indicted, convicted or pleaded guilty to charges connected to the ongoing probe. But Trump and Russia have consistently denied any conspiracy.
In the U.K., politicians have alleged that Russia undertook efforts to influence citizens to vote in favor of leaving the European Union, known as Brexit.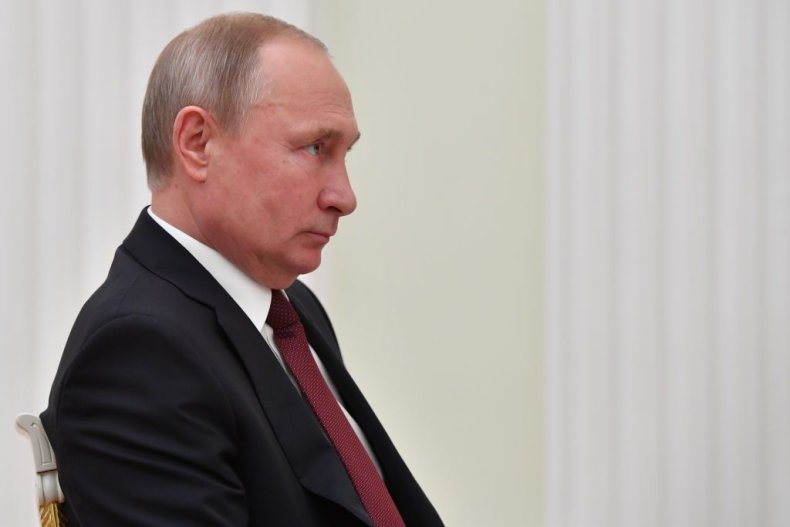 "As many as 150,000 Russian linked Twitter accounts were tweeting about Brexit. We know that Russia's media outlets here in the U.K., [Russian media] RT and Sputnik, offered 'systematically one-sided coverage' of the referendum," Tom Watson, the deputy leader of the opposition Labour Party, wrote in an October letter to British Foreign Secretary Jeremy Hunt, calling for a "Mueller-style public inquiry" into Russian interference.
Nonetheless, Russia has previously raised concerns about foreign influence in its elections as well. Last January, Russian Deputy Foreign Minister Sergei Ryabkov argued that U.S. sanctions were aimed at influencing the outcome of elections.
"We see this as yet another attempt to influence our internal situation, especially ahead of the presidential election," he said at the time. Despite Ryabkov's concern, Putin won re-election last March.