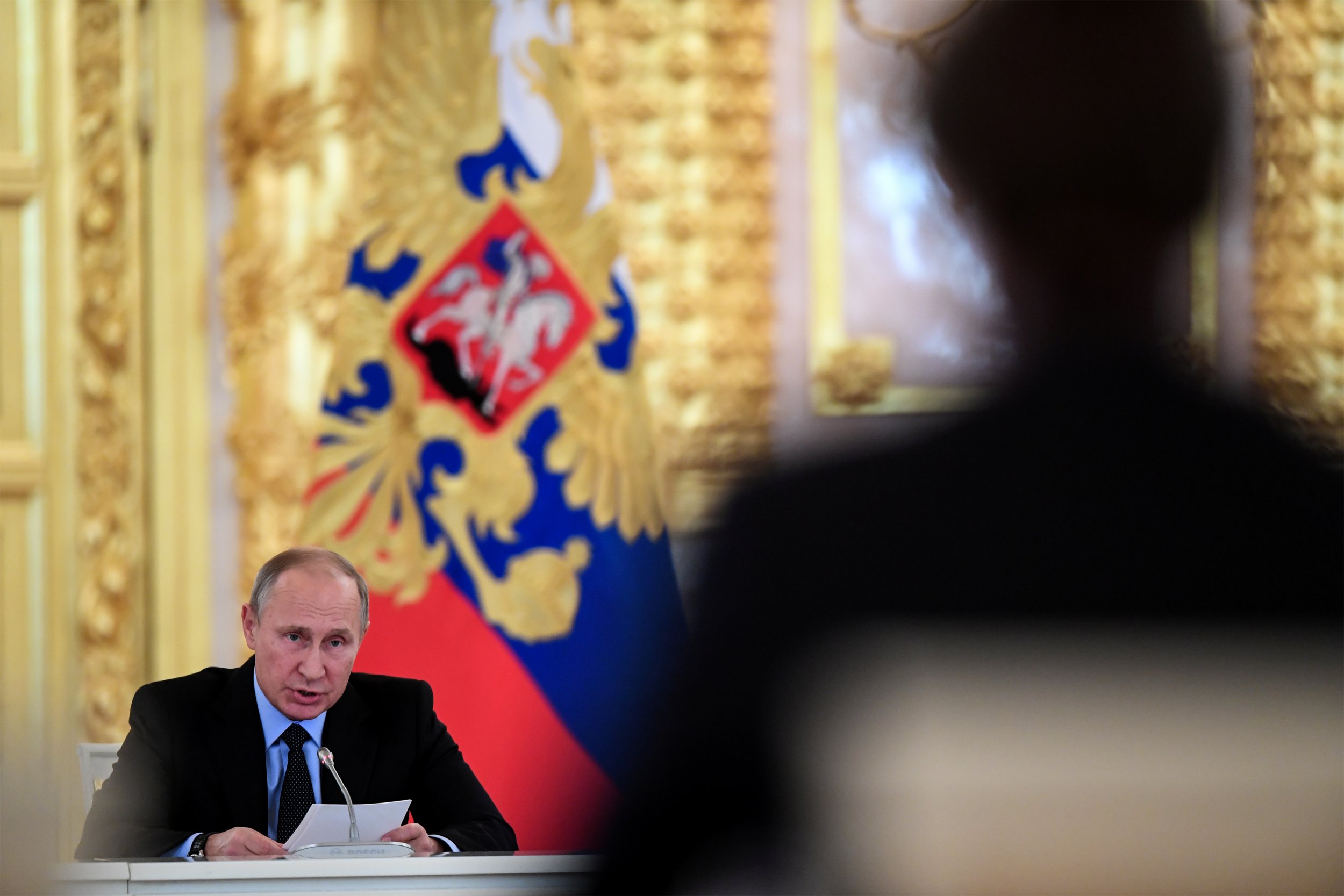 Russian President Vladimir Putin has raised alarm about mysterious foreign forces collecting DNA from ordinary citizens, triggering concerns in parliament about a biological attack—as well as memes from those less convinced of the danger of his pronouncement.
Speaking to his Presidential Council for Human Rights on Monday, where an official raised the issue of Russians being photographed by third parties, Putin doubled down on the concern, suggesting that there were bigger issues at stake.
"The images [being collected], that is OK. Do you know that biological material is being collected across the whole country?" Putin asked, according to state news agency RIA Novosti. "Here is the question—why are they doing this?"
Putin did not reveal how who the culprits of this strange phenomenon were and what kind of data they were collecting, but noted that "they" targeted different ethnicities in Russia and worked "purposefully and professionally."
The Kremlin elaborated on Putin's words a day later as his spokesman explained that Russia's special services had briefed the president on this matter, the Interfax news agency reported.
"Truly some emissaries, representatives of non-governmental organizations and other bodies are carrying out this sort of activity," Putin's spokesman Dmitry Peskov said. "Such cases were recorded by the special service and, of course, the president has this information."
The Kremlin's statement has puzzled and alarmed the country, where remnants of Soviet-era fears of intricate, external sabotage continue to exist among some social groups.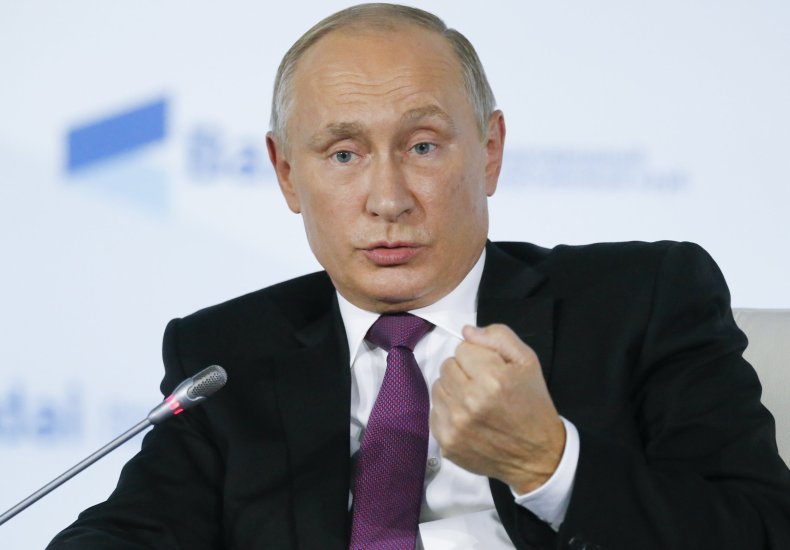 Russian lawmakers, perennially ready to take Russia's commander-in-chief at face value, sounded the alarm. Senator Franz Klintsevich, deputy head of the Defense and Security Committee was among the first to suspect foul play.
"I am not saying that we are definitely talking about preparations for biological war against Russia," he prefaced his statement on Facebook. "But the scenario is undoubtedly being developed." The senator suggested that different ethnicities react to biological arms differently and perhaps, "this is why the West is meticulously collecting material across the country."
"The relevant western agencies need to know that we are clued up on their interests," Klintsevich said, praising Putin's statement.
In the lower house of parliament, the deputy chairman of the Committee on Education and Health, Gennadiy Onishchenko called for the drafting of a "biological security" law.
"Today we have many laboratories that carry out clinical tests for foreign laboratories," Onishchenko said. "In many cities across our country's big cities they carry out tests, doing so well, but they have an opportunity to study this material and hand over the data abroad."
Russian private healthcare company Invitro has already issued a statement assuring its clients it hands none of their biological information overseas.
Many Russians did not take Putin's obscurely worded warning so seriously, however, mocking the president's words as far fetched or simply unitelligible.
News site Rosbalt posted an tongue-in-cheek attempt to explain Putin's comments under the tagline "the truth is out there," in a nod to science fiction program X-Files. Another news site Mediazona also compared Putin's comments to a plotline from the show, asking its readers to help explain the president's statement.
"Someone has mislead Putin again," one Russian Twitter user posted on the social media site. "In our building a pile of someone's biological material has been sitting by the entrance for a couple of weeks and nobody has taken it."
Another user opted to just posting Putin's quote and a picture of a man rooting around Russians' waste.
"I am trading biological material for bitcoin," one Russian tweeted. "I have left some biomaterials for the CIA in the elevator," another user asked.