Vladimir Putin Stole My Phone, Kremlin Critic Alleges Ahead of Election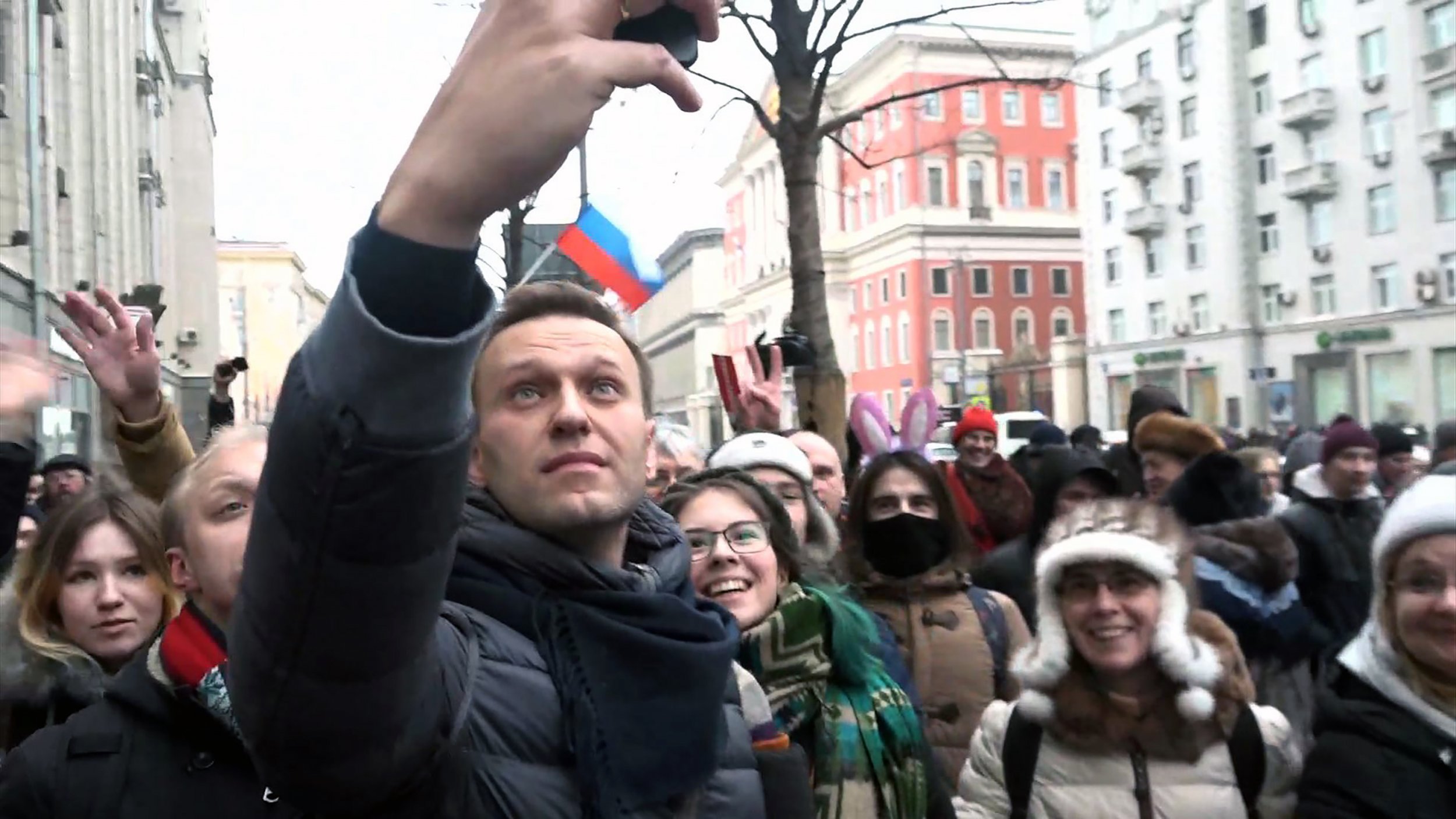 Russian President Vladimir Putin's top critic has accused him of stealing his smartphone ahead of next month's election.
Web-savvy lawyer and anti-corruption blogger Alexei Navalny has become Putin's most significant critic in years, publishing numerous investigations of alleged corruption among state officials and some of Russia's richest people. His activism has helped him launch a handful of well-attended protests, the last of which resulted in his arrest last month. It was after his 10-day detention, when police did not give back his confiscated phone, Navalny wrote on his blog on Friday.
"An iPhone 7, by the way," Navalny clarified, in a post headlined "Putin stole my phone:(." The activist described his detention on the way to last month's protest and raged that to this day he has not even received formal paperwork detailing why he was detained in the first place. "On what basis did you take my phone? Return it."
Related: PornHub's hottest searches in Russia are all linked to Alexei Navalny's new anti-Kremlin video
Navalny has been controversially barred from running for public office in Russia, and the Kremlin repeatedly uses euphemisms to describe him and others whom the authorities have not authorized to hold a formal role of permitted opposition to Putin. The activist has called on Russians to boycott the election in the absence of real challengers to the incumbent. The Kremlin refers to groups outside the largely rubber-stamp parliament as "nonsystemic opposition," while Putin repeatedly avoids mentioning Navalny's name in public, even in questions directly about the critic. Navalny holds Putin personally responsible for the spread of corruption—and now for the vanishing of his phone.
"I am guessing that they took it to Putin, and he is now carrying out some shamanistic ritual with it," Navalny said. "He is dancing around it with a tambourine to empower himself and at one point finally utter my surname."
"This is very sweet, of course, but Putin has plenty of money and he can buy himself a phone," Navalny added. Along with the comments, Navalny posted his written report of the theft, which he will submit to the police.
Read More: Vladimir Putin does not have a smartphone and he is proud of it
Although not permitted to run for president in next month's election, which Putin is expected to win comfortably, Navalny is at the center of one of the country's biggest national news stories. His latest video, documenting evidence of alleged corruption by an oligarch close to Putin and one of Russia's top foreign affairs officials, has caused such a stir that authorities have threatened to block YouTube, Instagram and other platforms that do not take it down. Sourced from the photos and claims of a woman Navalny identified as an escort, the video has attracted almost 6 million views in about a week.