Vladimir Putin Is a Strong, Manly Leader Who Stands Up to the West, Say Russians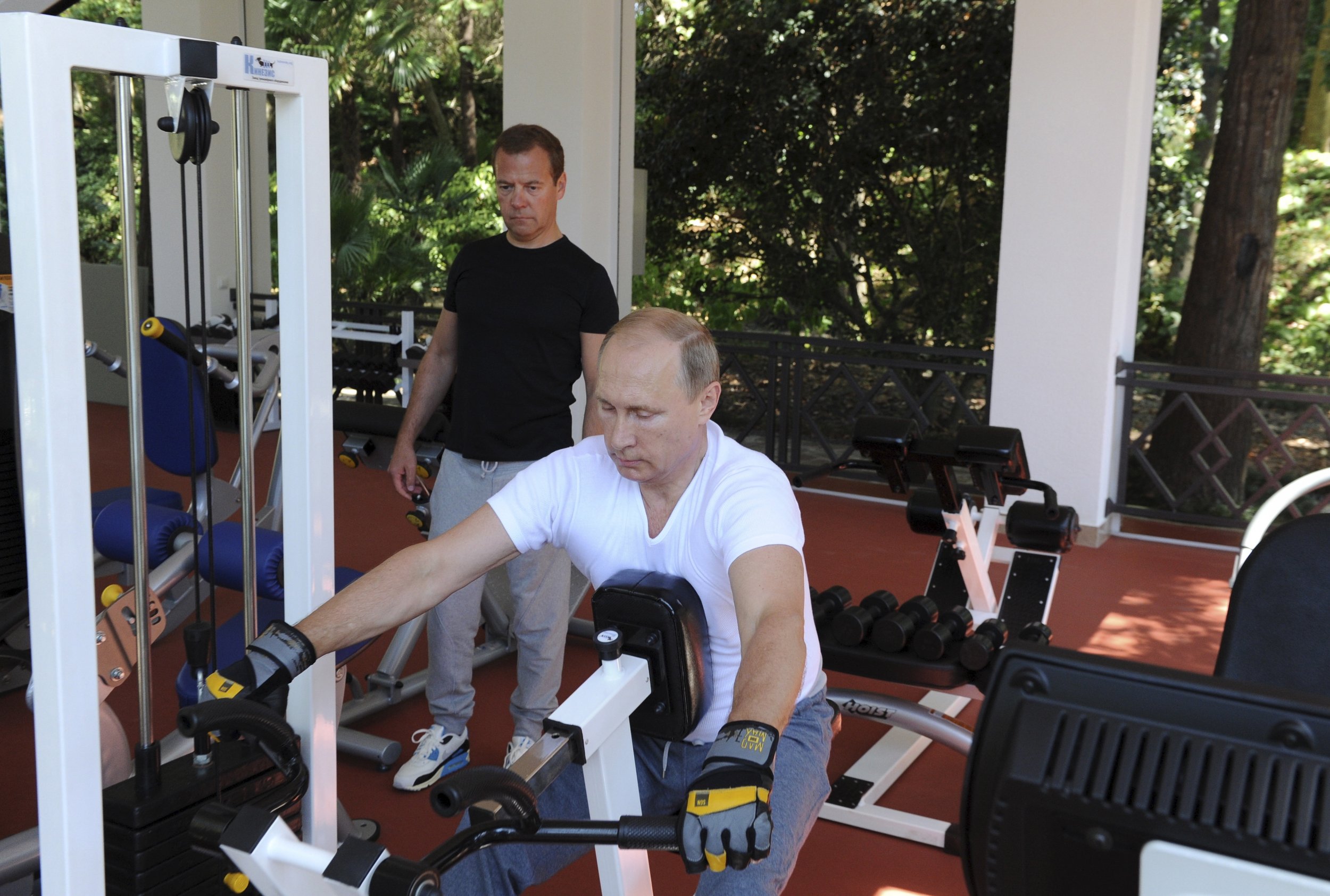 Russians believe President Vladimir Putin is "a real man" who is willing to go toe to toe with the West, a new poll has found, and when it comes to his flaws, most are unwilling or unable to think of any.
Putin, who has yet to confirm if he will run in next year's presidential election despite the widespread expectation he will, continues to exist as the archetype of an even-tempered, manly leader for many Russians, independent pollster Levada Center claimed.
When asked about his best qualities, 19 percent of those polled said he was "manly" but also "decisive" and "self-assured." A total of 18 percent praised Putin more for his foreign policy, protecting Russia from the West, supporting the army and ensuring respect around the world.
Putin's biggest selling point was his long tenure in the Kremlin for 16 percent of Russians, who saw him as an "experienced politician" and a "professional." Out of 19 possible positive qualities, only 8 percent indicated they could find nothing likable about Putin.
Read more: Russia tried to pass computer game footage as "evidence" for a U.S. pact with ISIS
Russians were less vocal on what they most disliked about Putin, with one third (33 percent) saying they had difficulty answering. A further 20 percent said Putin had no flaws that they could think of. The remainder had a clearer idea about what they disliked about their president.
The biggest criticism of Putin from Russians (15 percent) was that he was out of touch and "does not know how people live (and) has forgotten about the ordinary populace." Putin was also "too soft with ministers," according to 10 percent, and "does not fight corruption, surrounding himself with thieves," said 7 percent of respondents.
Putin's team and entourage got the brunt of the criticism, according to the poll. For all the belief in Putin's strength, most Russians said they felt that the team around him gave him distorted information (42 percent) or lied to him about reality in Russia altogether (16 percent).
Only 16 percent of Russians felt the president relied on the "ordinary people" for his support base, as most (51 percent) felt Russia's security community was Putin's hard-line backer. It was only natural, then, that Putin shared the views of the security services more (41 percent) than any other social group, according to Russians. Middle-class Russians (23 percent) and "ordinary people" (17 percent) had less in common with Putin's worldview, according to the poll.
Before entering the world of politics in the mayor's office of his native St. Petersburg, Putin served in the security services himself, rising to the rank of director of the federal security services in 1998. He succeeded Russia's first President, Boris Yeltsin, a year later and has effectively been in power ever since, opting out of the presidency for a four-year period, during which his close ally Dmitry Medvedev stepped into the role.
While retaining popularity among Russians as a no-nonsense politician, Putin has presided over an increasingly conservative Russia, with broad state control over the media. Putin is projected to win another six-year presidential term should he decide to run come the next election, in March.