Trump: Only 'Stupid People' Wouldn't Invite Putin to the White House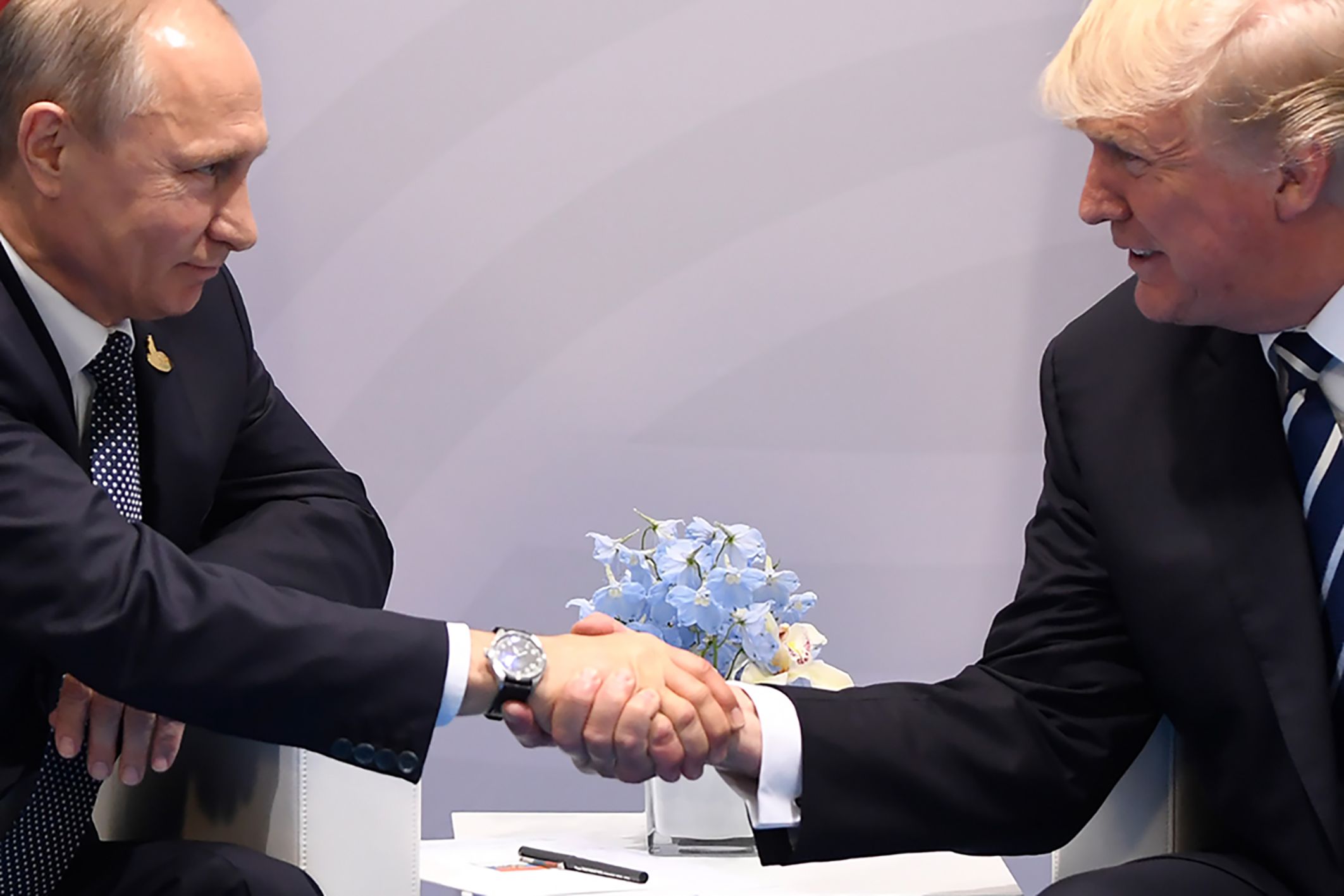 U.S. President Donald Trump may soon take his relationship with Russian President Vladimir Putin to the next level—specifically, to the White House. Trump, speaking to journalists Wednesday on a flight to Paris, said he would eventually invite Putin to visit in Washington.
"At the right time," Trump said, according to a transcript shared by Politico. "I don't think this is the right time, but the answer is, Yes, I would. Look, it's very easy for me to say, 'Absolutely, I won't.' That's the easy thing for me to do, but that's the stupid thing to do. Let's be the smart people, not the stupid people."
Related: Putin's military maneuvers will reveal his NATO invasion plans
Trump went on to say that, because Russia is a powerful country with about 7,000 nuclear weapons, the two nations must have a dialogue. Otherwise, they'd be "fools." But the president emphasized that he knew that Putin—whose officials are accused of interfering in the U.S. presidential election—wasn't currently very popular Stateside.
"It would be the easiest thing for me to say...'I will never speak to him,' and everybody would love me," Trump added. "But I have to do what's right."
The remarks came just a week after the world leaders had a longer-than-expected meeting in Hamburg, Germany, during the G-20 summit. Afterward, Trump tweeted that Putin had denied hacking the election, discussed cybersecurity and brokered a ceasefire in Syria.
The two go back to at least 2013, when Trump tweeted that he wondered if Putin would become his "new best friend" because his Miss Universe pageant was taking place in Moscow. Two years later, as Trump's campaign was underway, Putin labeled the tycoon an "outstanding and talented person," and just after Trump took office this January he called Putin to discuss rebuilding economic ties.
Despite the ongoing investigation into whether Trump's campaign aides—including his son and son-in-law—had contact with the Kremlin in an effort to influence the election, Putin has said he would visit the U.S. This past December, Putin said he would "of course go" if Trump extended the invite, according to Reuters.
It wouldn't be Putin's first time in the States.
Putin and Trump's predecessor, President Barack Obama, had a meeting in New York in 2015 that White House sources described as a "business-like back and forth," according to U.S. News & World Report. Putin also visited President George W. Bush in 2001, 2003 and 2007—the first of which included trips to not only Washington, D.C., and New York but also Crawford, Texas, where he and Bush drove around in a pickup truck and ate pecan pie.