Vladimir Putin Wants His Elite National Guards To Have Power Across All Of Russia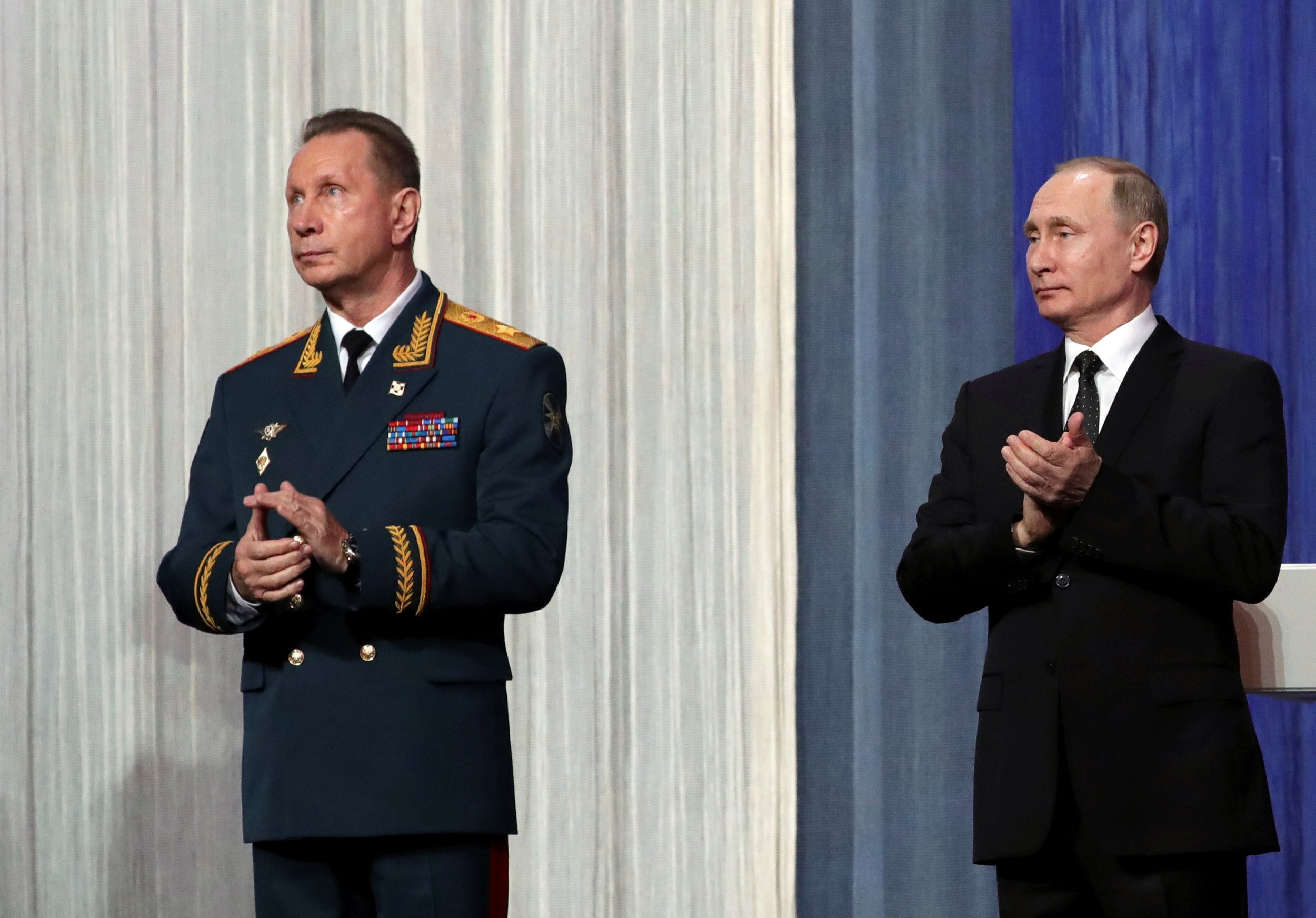 Russian President Vladimir Putin has asked lawmakers to grant new powers to his newly-formed elite National Guard unit to protect not only him but his annointed governors across the country.
Putin has tabled a bill to parliament that would expand the powers of his elite force, launched by the president himself last year and headed by his former bodyguard Viktor Zolotov. It answers directly to the Kremlin, bypassing both the defense and interior ministries.
His bill is practically guaranteed to receive widespread backing, Russia's official parliamentary newspaper reported on Monday, because Putin's United Russia party has a historic majority in parliament and tacit backing by the remaining three parties in opposition.
Read More: Putin stokes biological war fears and meme ridicule with sinister statement
Under the bill, the unit will have the authority to protect governors across Russia's regions, all of which Putin appoints himself. The Russian president has engaged in numerous reshuffles of his governors over the last two years, rotating younger candidates, some with little experience of the regions where they are posted but with past ties to the intelligence and security structures.
Putin, as well as some of his most trusted officials, made the same career leap into politics in the 1990s.
The new National Guard already has an eclectic portfolio, charged with protecting state and legislative officials, as well as nuclear sites and arms depots, and preventing public unrest. They have been mobilized in the wake of a series of anti-government protests ahead of the presidential elections.
Putin has not yet announced his intention to run in the March elections but the Kremlin has made no obvious effort to groom the public for a successor, suggesting he intends to seek a fourth term.
Anti-corruption blogger Alexei Navalny has launched two waves of nationwide protests against Putin's one-time successor, Prime Minister Dmitry Medvedev. Should he try to do the same around the election (which he is barred from participating in) the National Guard may be tasked with breaking up the protests.
Vladimir Putin Wants His Elite National Guards To Have Power Across All Of Russia | World