Vladimir Putin Wants Russia's Military to Build 'Weapons of the Future'
President Vladimir Putin has directed the Russian military to begin developing futuristic arms, noting that it's important for the army to have weapons that are superior to those of rival troops.
"The key issue on our agenda is to form another long-term state program for armaments. The current program extending till 2027 was launched earlier this year. It incorporates the modern world trends in the development of military hardware and weapons as well as the experience of using Russian weaponry in combat in Syria," Putin said Wednesday, according to Russian media. "As a result, the armed forces are to get the newest weapon systems surpassing the parameters of their foreign counterparts."
The comments were made exactly one day after the Trump administration's Under Secretary of State for Arms Control, Andrea Thompson, warned the Senate Foreign Relations Committee that adversaries like Russia are quickly developing hypersonic weapons and artificial intelligence that could surpass those of the U.S. Putin first boasted about Russia's development of hypersonic weapons during a key national security speech in March.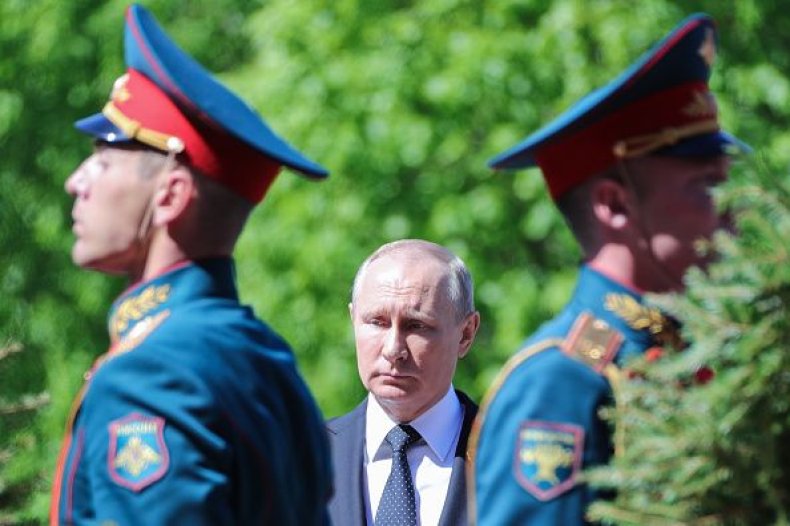 "A number of our weapons systems are years, and, perhaps, decades ahead of foreign analogues," Putin told a group of young military officers in June. "Modern weapons contribute to a multifold increase in the Russian military potential." He then chose to release a video of the weapons, which can allegedly travel over 3,000 miles per hour, just days after meeting with President Donald Trump in Helsinki, Finland.
The government's 2018 National Security Strategy singled out Russia and its advanced weapons as one of the top geopolitical threats.
"China and Russia are developing advanced weapons and capabilities that could threaten our critical infrastructure and our command and control architecture," the document read. We face simultaneous threats from different actors across multiple arenas—all accelerated by technology."
During Tuesday's Senate hearing, U.S. officials noted that Russia is failing to comply with some key missile control treaties, including the 1987 Intermediate-Range Nuclear Forces Treaty (INF). Both the U.S. and Russia—which have nearly 7,300 and 7,500 nuclear warheads respectively—are currently working together toward nuclear disarmament, but it's unclear whether these efforts will continue in the future. Trump administration officials said Tuesday that the continuation of arms control treaties may depend on whether Russia cooperates on other foreign policy and military issues.
Despite all these claims, the U.S. has a military budget of $554.2 billion, whereas Russia allocates $69.2 billion, according to data from website Armed Forces.
Vladimir Putin Wants Russia's Military to Build 'Weapons of the Future' | World