Vladimir Putin Will Call Donald Trump After Syria's Assad Visits Russia
Russian President Vladimir Putin will speak to President Donald Trump after a surprise meeting with Moscow ally Syrian President Bashar al-Assad.
During Assad's visit to the city of Sochi, Putin said he would shortly phone the White House and a handful of other leaders about the resolution of the Syrian Civil War, now heading into its fifth bloody year.
"On the basis of today's meeting I will conduct consultations with the leaders of the countries, which I have already mentioned," Putin said, according to the Kremlin's transcript of the public segment of his meeting with Assad.
"Already a talk is planned with the emir of Qatar and tomorrow—with the President of the U.S. Donald Trump, while afterwards (I will speak) with leaders from countries in the region."
The Kremlin announced shortly after that Putin and Qatar's leader, Sheikh Tamim bin Hamad Al Thani, had just finished their call, giving "a positive assessment" of Moscow-Doha ties.
The Russian president's team did not specify when the call with Trump would take place, however it will be the first time the two leaders have spoken since their farcical run-in at a summit in Vietnam earlier this month.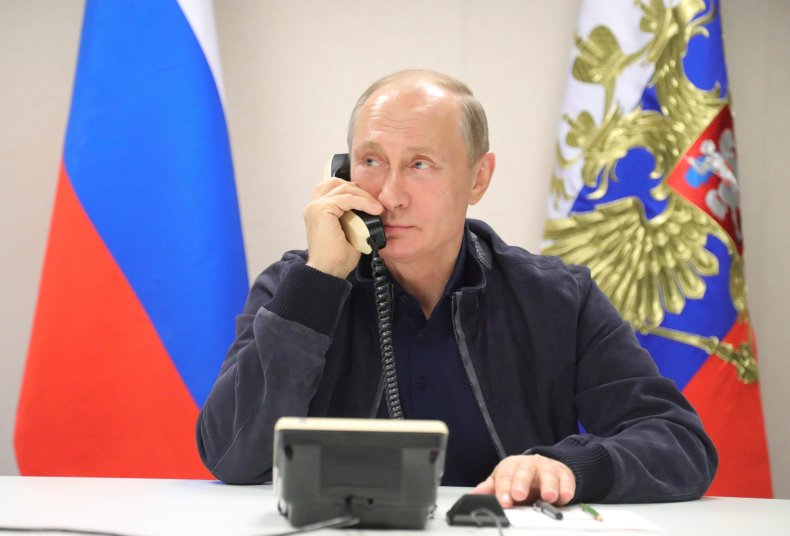 Neither the Russian nor the U.S. delegations gave an explanation as to why the two leaders failed to hold an official meeting at the summit.
Senior Kremlin aide Yuri Ushakov suggested that all but the exact time was pencilled but State Secretary Rex Tillerson disputed that the meeting was scheduled. He said as far as he was concerned Moscow still had to show that there was enough to discuss that would make it a "meaningful meeting."
Read More: Putin is a "real man" but he has lost touch with the ordinary people, Russians say
Experts suggested the Kremlin may have been looking for an image boost with the meeting, while Trump's team thought that without chances of a major breakthrough, a chat with Putin would only add to the Trump administration's negative publicity.
U.S. allies participating in its coalition against militant group Islamic State in Syria, have broadly opposed Assad's role in the post-war government of Syria.
But Russia has repeatedly tried to exonerate the brutal regime's figurehead, arguing in favor of his involvement in the post-war transition and hosting him for talks.
During their conversation, Assad affirmed that Russia would remain in Syria until the two governments agree that they have defeated "terrorism" in the country.