Vladimir Putin's Birthday: Protests Call for His Exit As He Hits Retirement Age Under Russian Law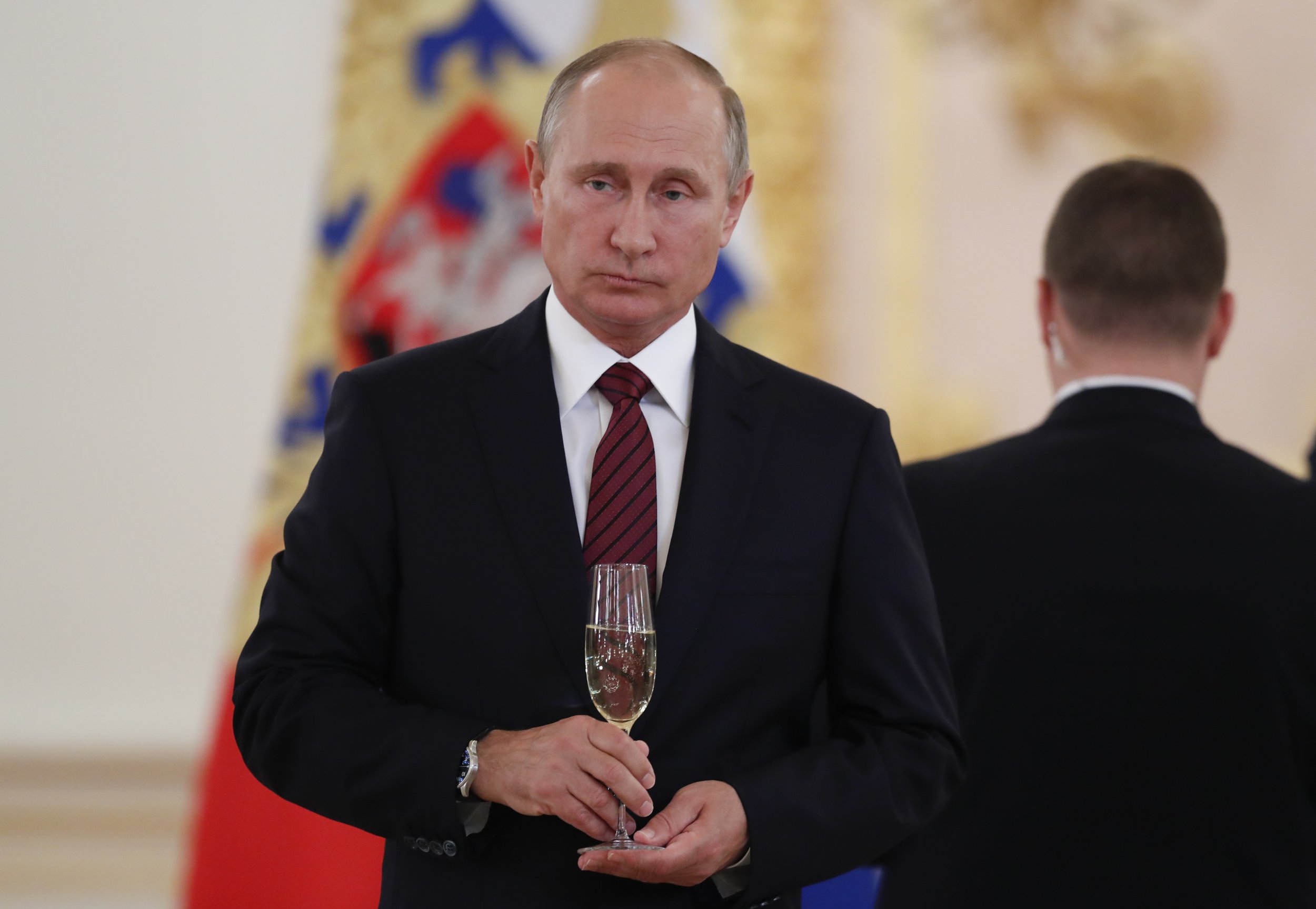 When Russian President Vladimir Putin blows out the 65 candles on his birthday cake on Saturday, he will have an extravagant show to go with his meal courtesy of both his most bombastic regional chief and his most famous jailed critic.
Chechen regional head Ramzan Kadyrov will hold a soccer match in Putin's honor, drafting a handful of Italian veterans of the sport against his own amateur team, Chechnya's local government website announced on Tuesday. Kadyrov will captain the Russian side, named "Leader" in honor of Putin, against a team of retired Italian players including three former internationals. ex-Parma winger Stefano Fiore, ex-Milan and Lazio right-back Massimo Oddo and ex-Juventus and Inter Milan striker Salvatore Schillaci. Former Spartak Moscow and Russia midfielder Valeri Karpin will join Kadyrov's team, as will current players from Russia's professional Chechen team Akhmat.
In Russia, 65 is the retirement age for state officials, but Putin has shown no intentions of ceding his stronghold over Moscow.
"We have one choice and that is Putin," Kadyrov said, when asked about the leadership of Russia last month, the Interfax news agency reported. "There is Putin—there is Russia. Today's Russia must be headed by Putin, leading the Russian people with him."
Critics, however, are marking Putin's birthday in a much less celebratory way. Putin's most vocal rival in the country, Alexey Navalny, who is currently in police custody, has called on his supporters to protest against Putin through Saturday, when demonstrations will be held in 80 cities across Russia. Navalny's activists will demand his release, as well as the official permission to let him run as a candidate in next year's presidential election.
Navalny's detention is something he called a "gift for Putin's jubilee" as the 20-day arrest for trying to hold an unsanctioned rally--something he denies doing--will prevent him joining a march against Putin organized on Saturday by liberal campaign group Open Russia.