Vloggers Unite: Youtubers Get Organized After a Decade of Exploitation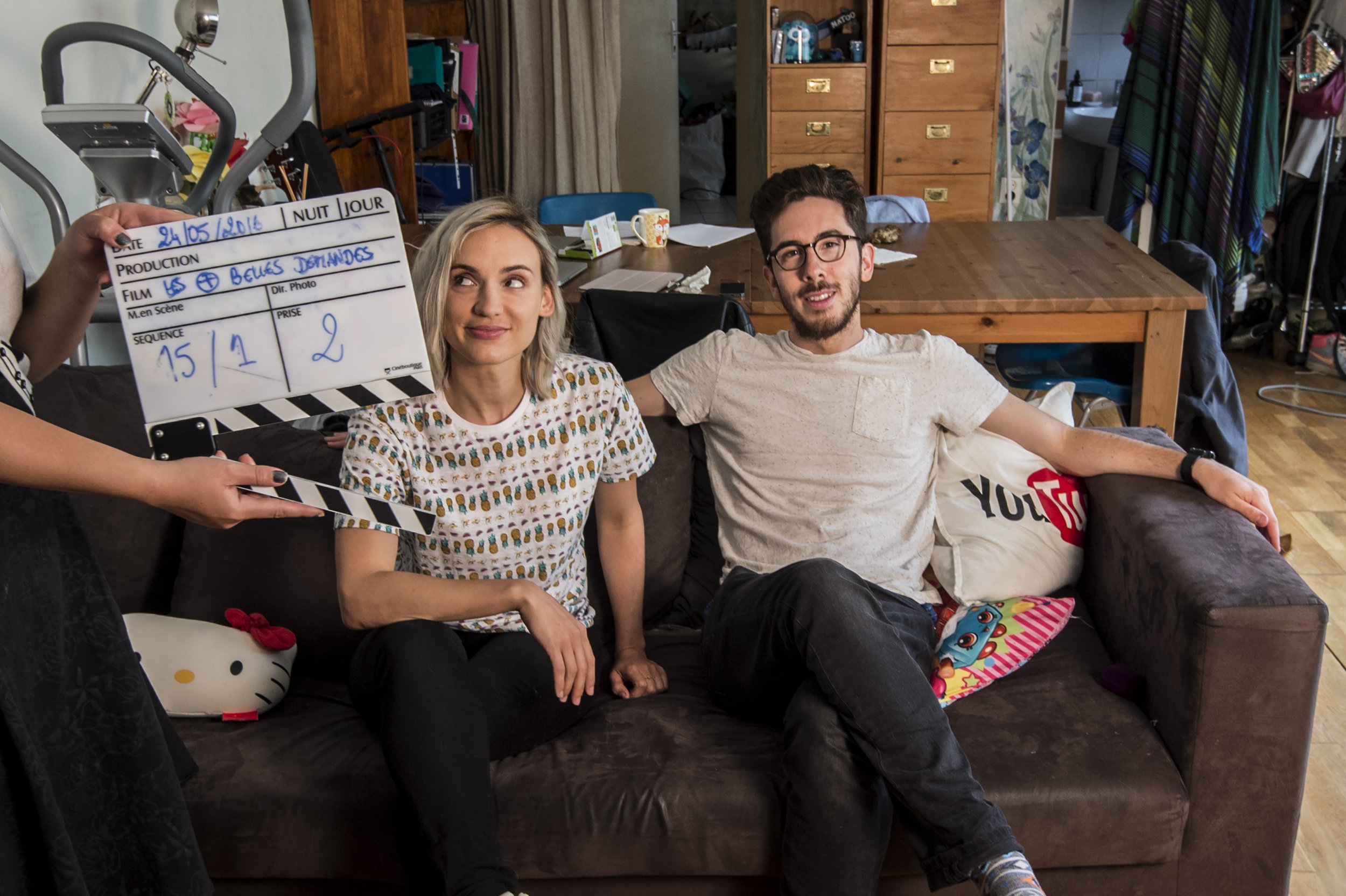 Updated | On the internet, everything works at hyper-speed. Ten years ago, a small website just past its first birthday had 20 million users who loaded up clips of cats to watch online. Today, YouTube boasts more than a billion users—one-third of people around the world who have an internet connection. Between them, every day they watch hundreds of millions of hours of slickly shot videos produced by committed amateurs and full-time professional video bloggers, or vloggers.
"Nowadays, professional internet creator is just another job," says Hank Green, a popular YouTube star who also is the brother of vlogger and young adult novelist John Green.
'Wild West'
As YouTube's user metrics have shot upward, transforming it from a welcome distraction for a couple of minutes to a broadcaster that can claim to have better reach than cable-TV networks, the career of content creation has gone legit. Vloggers are no longer teenagers in their bedrooms but 20-somethings with HD cameras, professional lighting and brand strategies. A cottage industry of talent agents, producers and marketers offers to help them make the transition from keen bedroom hobbyist to mainstream broadcast celebrity—for a cut. But though the number of internet creators (and the people who want to make money from them) has exploded, the infrastructure that helps develop vloggers' income—rather than their agents'—hasn't kept up.
"Whenever there's a group operating like this, a group who have no way to communicate with each other and are relying on outside forces like managers, agents and networks to give them advice, there's the opportunity for someone to get taken advantage of," says Laura Chernikoff, an organizer for the annual VidCon conference for vloggers. "Online video has always been the Wild West."
YouTubers are entrepreneurs, yes. But in the shark tank that is the entertainment business, they run the risk of being exploited. The Internet Creators Guild (ICG) aims to change all that. In June, Hank Green announced the guild's creation, with Green as an advisory board member and Chernikoff its executive director. Its aim is to provide YouTubers with support to help them develop a rigorous business sense and avoid exploitation.
That model isn't new. In the 1930s, the balance of power in Hollywood lay with movie studios and talent agents, who would frequently capitalize on their collective muscle to tie performers into unforgiving contracts, often with little actual cash to show for their work. In 1933, a group of performers that included Boris Karloff and Eddie Cantor helped set up the Screen Actors Guild in response to producers agreeing not to bid against each for individual actors; the American Federation of Radio Artists (later known as AFTRA to include television) followed five years later, this time with the support of Jack Benny and Bing Crosby, and began a process of collective bargaining that increased its members' pay by 125 percent. The two unions merged in 2012, and today SAG-AFTRA has more than 115,000 active members, who work in significantly better conditions than in the '30s.
ICG may be SAG-AFTRA's 21st-century equivalent, but it is "certainly not a traditional union," Green tells Newsweek in an email. "Internet creators have a ton more power than the average worker: We have direct access to our audiences, and no one can block that connection, so some of the more familiar union structures aren't necessary for us. But our communities are also very loosely coordinated and defined, and that can lead to misunderstandings."
Information Deficit
In the first month of its existence, ICG signed up 400 creators—an impressive number. But although the idea is to help YouTubers, not all are welcome.
Those who work as producers or managers for a multichannel network—YouTube-specific businesses that act as combined talent and advertising agencies—are, Chernikoff tells Newsweek, unlikely to qualify for membership.
This disadvantages some online creators who may be most in need of ICG's help. In 2013, Grace Helbig left a multi-channel network (MCN) known as My Damn Channel, with which she had been contracted for several years, after realizing that My Damn Channel, not her, owned the content she was producing under her own name. At the time, Hank Green announced his support for Helbig, who has since set up her own independent channel with 3 million subscribers.
In the intervening years, little has changed. "From what I've seen, MCNs are taking advantage of individual YouTubers," says Sam Mollaei, a lawyer specializing in YouTube contracts at Play Esquire. "I see a lot of YouTubers getting locked into a one-sided relationship." Since the beginning of the year, Mollaei has been contacted by around 115 YouTubers looking for legal advice on contracts. "A lot of it is because YouTube is so new, a lot of things haven't been settled yet," he explains. "There's also a lack of information."
Hank Green agrees that until now, there has been an information deficit for online video creators. "Some information is kept intentionally hidden, like standard ad rates," he says, resulting in media companies lowballing content creators and retaining a larger share of advertising revenue for themselves. "Other information is just hard to get at because this is all so new," he adds.
"People are trying to apply a lot of different models to online video," Chernikoff says. "Sometimes these models are in a creator's best interest; sometimes they aren't."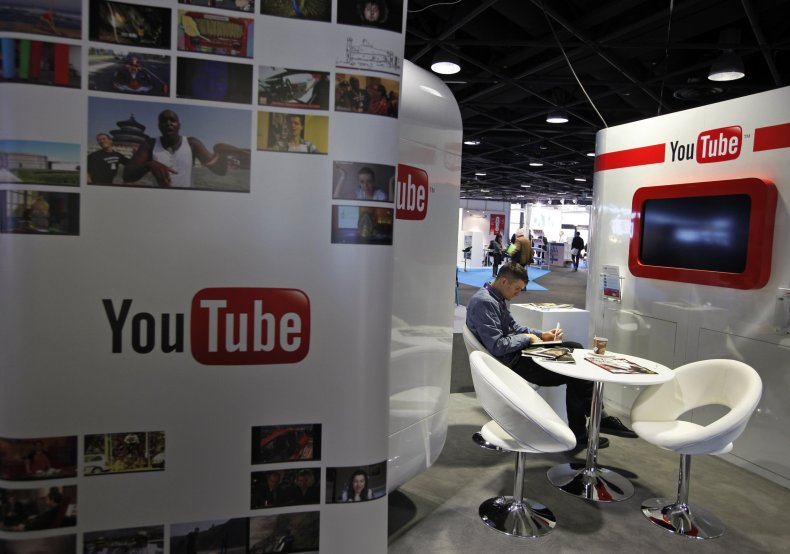 Need for a Union
Which is why there is a need for such a formalized network for creators. One of the highest-profile disputes between individual creators and big business has involved BuzzFeed Motion Pictures, the video arm of totemic news and entertainment website BuzzFeed. Its critics say stringent rules prevent its video-content creators from appearing in footage that goes online elsewhere.
After two employees, Brittany Ashley and Jenny Lorenzo, were fired by BuzzFeed Motion Pictures for contravening its noncompete clauses, its president, Ze Frank, published an internal memo clarifying the rules. "We are creating a new kind of media practice that is deeply different from what you will find elsewhere in Hollywood," he said, citing the collegiate and collaborative creative workplace the company has fostered. BuzzFeed Motion Pictures's critics claim the collaboration in effect collectivizes ideas, making it difficult for departing employees to claim credit on their résumés for particularly popular videos.
Gaby Dunn, who has previously worked for BuzzFeed Motion Pictures, is among those who disagree that the noncompete model is necessary. "Don't sign yourself away because you don't want to do the hard work of being independent and don't think marrying yourself to a company led by lots of straight white men is the only way to get ahead," she warned in an article for Fusion.
Asked whether the issues some creators have had with BuzzFeed Motion Pictures crystallized the need for ICG, Hank Green says that "the need for the ICG crystallized years ago. Every week, I see another example of why this organization needs to exist. And that's been happening for years."
This article has been updated at the request of Laura Chernikoff to clarify her statement about who qualifies for membership of the ICG.