'The Voice' 2018 Semi-final Performances & Elimination Predictions: Who Will Be Saved Tomorrow Night?
The Top 8 semi-finalists performed Monday night during The Voice Season 14, episode 25. Find out everything you need to know about last night's performances and who may be eliminated Tuesday evening.
The Voice Season 14 semi-finals have arrived as last Tuesday the Top 8 were announced and moved on to the next round of the competition which aired Monday night. The show was a two-hour event featuring each of the Top 8 performing two songs: a solo performance and a special mashup duet with another semi-finalist.
After each performance, fans were given the opportunity to vote for their favorite singers via the official The Voice app. Once the votes have been tallied, the results will be presented throughout Tuesday night's elimination show. The three singers with the most votes will be instantly saved. The bottom two will be eliminated and the middle three will perform once again in hopes of being saved by the audience. After Tuesday night's performances, viewers can vote for their favorite singer via Twitter. Results will be tallied and the singer with the most votes will be awarded an Instant Save and added to the Final 4. These finalists will then move on to next week's finale.
Below, we've put together a complete guide to Monday night's show, including live updates posted during and after the show: what songs were performed, where to download them and predictions about who is in danger of elimination tomorrow night. Once results are announced Tuesday evening, we'll update this post with the names of the four performers moving on to next week's finale, so be sure to check back in then. In the meantime, if you need to get caught up on what happened during last week's elimination show, you can check outour recap and results post, here.
'The Voice' 2018 Semi-Finalist Performances & Elimination Predictions: What Songs Were Performed? Who Is In Trouble?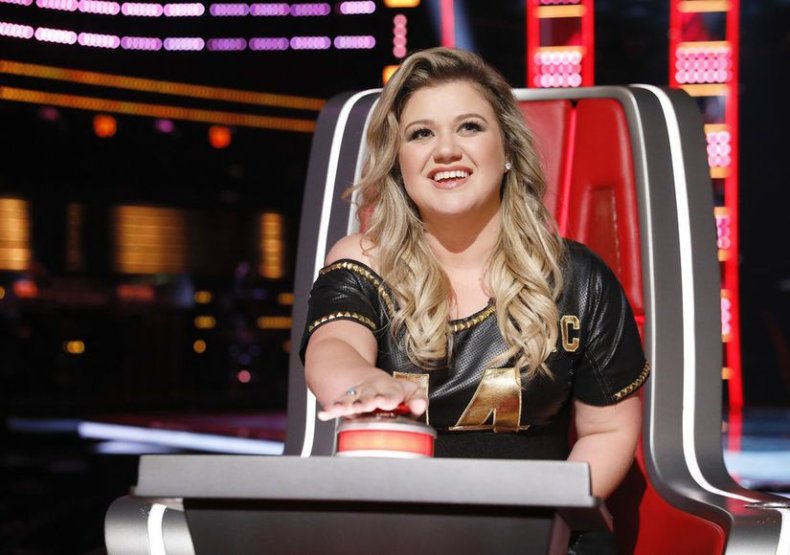 UPDATE 05/15/18: Top 4 results are in and have been posted at the bottom of the article.
Solo Performances
Spensha Baker (Team Blake)– Sang"My Church" by Maren Morris. You can download and listen to Baker's performance here, on iTunes.

Prediction: From the first note, Spensha owned this song through and through. The audience was eating it up and Spensha appeared to be having more fun than we've ever seen her have on stage. Coach Blake said, "It's like everything you've been holding back... the dam just broke on that stage this evening... I'll be shocked if you aren't in the finale after that." We totally agree. Spensha's performances are drenched in heartfelt emotion, and we truly want to see her in the finale next week.
Duets/Mashups
Kaleb Lee & Pryor Baird – They sang a "Hillbilly Bone" and "Hillbilly Deluxe" mashup.
Kyla Jade & Spensha Baker – The ladies performed a killer "What's Going On" & "Rise Up" mashup. Goosebumps. That is all.
Britton Buchanan & Brynn Cartelli - They performed a "Four Five Seconds" and "You Can't Always Get What You Want" mashup. Can these two please go on tour together? Thier voices complement each other so nicely, though we think Britton may have outsung Brynn on this one.
Jackie Verna & Rayshun LaMarr - The pair sang a "Believer" and "Radioactive" mashup, and it was phenomenal. The pair looked to be having tons of fun and boy did they belt those notes. The song gave Rayshun and Jackie the chance to break out in a way they couldn't during their earlier performances this evening.
Top 4 Results: Who's Heading To The Finale?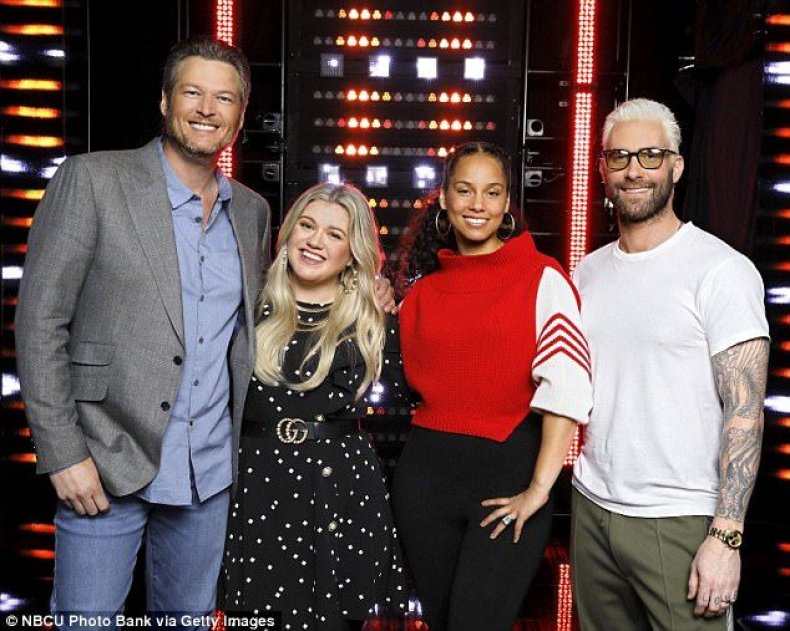 The Top 4 Finalists from Tuesday Night are as follows:
Kyla Jade – Team Blake
Spensha Baker – Team Blake
Brynn Cartelli – Team Kelly
Britton Buchanan - Team Alicia (Instant Save)
Jackie Foster, Rayshun Lamarr, Pryor Baird and Kaleb Lee were eliminated and will head home. You can check out all the details of Tuesday night's elimination show and performances, here.
What do you think of the Top 8 performances tonight? Who's in trouble? Who will be saved? Share your thoughts in the comments below.​