'The Voice' 2018 Semi-Finals: Adam Levine Responds to Reagan's 'Strange Week' With DeAndre's Elimination
Fans of The Voice were shocked by the sentiment coach Adam Levine expressed in wanting his now-former team member DeAndre Nico to go home over fellow contender Reagan Strange, but the Maroon 5 frontman responded to the wave of criticism that surfaced as a result of his comments.
Levine, 39, generated heat from viewers on social media following last Tuesday's semi-finals elimination after Nico was cut from the competition. With this in mind, Levine addressed the controversial moment head-on during Monday's episode. "It was a strange week, but it's over now. DeAndre's my boy. I love him. We talked," he said.
Team Adam members Nico and Strange landed in the bottom three alongside Dave Fenley of Team Blake in last Tuesday's semi-finals. Unlike Nico and Fenley, Strange couldn't perform to save her spot in the competition because she was unwell. However, Strange was seated in the audience with fully done hair and makeup while wearing a bathrobe.
Nico gave an emotion-filled performance of John Legend's hit "All of Me," but Levine explained afterward why he'd rather fight to save Strange instead.
"There is an unbelievably talented little girl right now who is not able to fight for her position on this show," Levine said. "I have two little girls at home. The thought of breaking [Reagan's] heart by not urging everyone to give this girl a shot to redeem herself next week would be too far beneath me."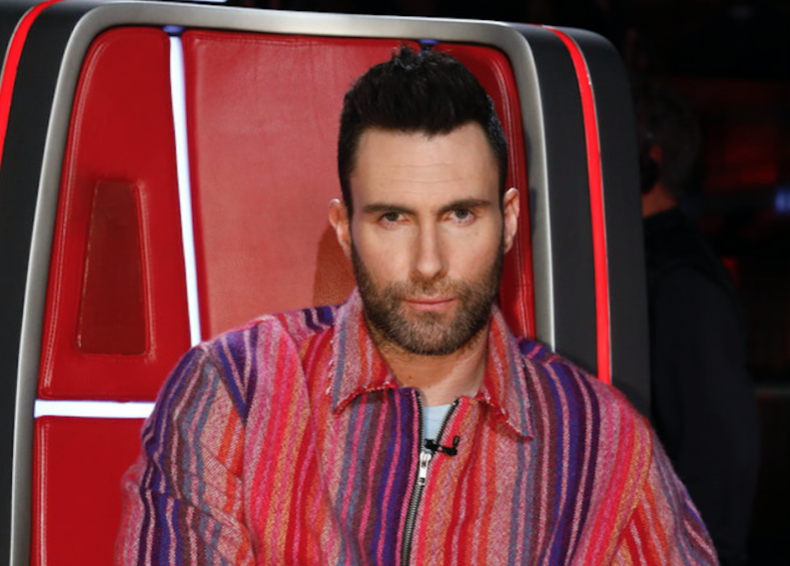 Levine then pegged his message toward Nico, adding: "I want you to know I love you. I appreciate what you did here tonight. Honestly, I think you should both be there. But I've got tonight for my girl. I have to fight for her properly because she didn't have a voice to fight tonight. That's all I can say. It's weird."
Fellow The Voice coach Kelly Clarkson interjected. While she attempted to break down Levine's sentiment in less harsh terms, she praised Nico over what would be his final performance as he was given the boot alongside Fenley.
"I know Adam loves his team. He feels really bad for Reagan," Clarkson, 36, said. "DeAndre, you just sang the hell out of that song. I just wanted to say I know it's so horrible that Reagan is not able to present herself. That's where it's coming from. He's bummed for her."
Nico later addressed Levine's comments during an appearance on ABC/NBC-affiliated station KBMT-TV in Beaumont, Texas, on December 5. He explained how Levine hurt his chances at survival in the reality competition series.
"It was just weird because I just felt like—not being rude—I just felt like he sold me out," Nico, 22, said. "And I just don't respect it. Just being honest."