'The Voice' 2018 Semi-Finals Results: What Happened to Reagan Strange?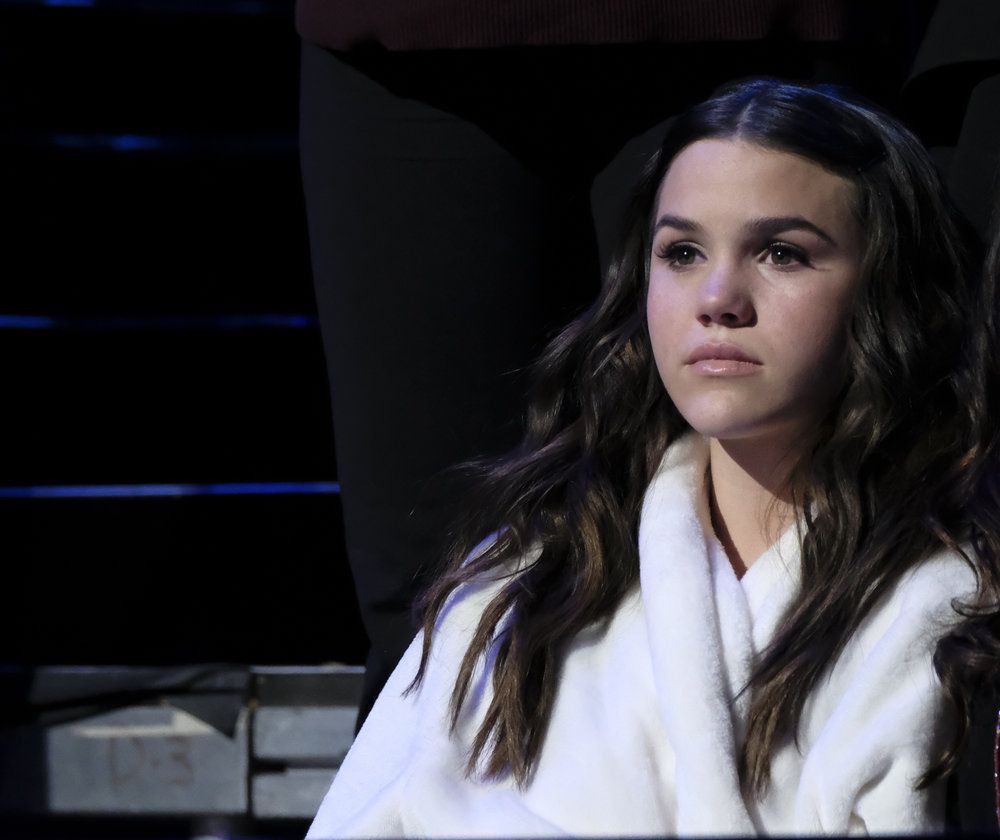 The Voice took an awkward turn during Tuesday's episode when coach Adam Levine backed his team member Reagan Strange while dismissing his other contender DeAndre Nico. Strange and Nico both landed in the bottom three, but Levine proved to vocalize his interest in only saving Strange.
Singers who land in the bottom on The Voice are required to perform to save their spot in the competition. Fans then vote for their favorite singers through "Instant Save" via Twitter. Only one singer can earn the "Instant Save." In Tuesday's case, Strange was The Voice hopeful who secured the "Instant Save." However, Strange didn't perform as her fellow bottom three contenders Nico and Dave Fenley did.
Strange was unwell and couldn't participate in Tuesday's live show. When it was revealed she was on the chopping block, she was later shown seated in the audience boasting makeup and a bathrobe as Nico and Fenley gave what would be their final performance. After Nico performed a near-perfect rendition of John Legend's "All of Me," the singer's coach—Levine—reasoned he'd rather see him eliminated over Strange since she didn't get a chance to sing.
"There is an unbelievably talented little girl right now who is not able to fight for her position on this show," Levine said. "I have two little girls at home. The thought of breaking [Reagan's] heart by not urging everyone to give this girl a shot to redeem herself next week would be too far beneath me."
The Maroon 5 frontman continued to express his sentiment, but this time directed his message toward Nico. "I want you to know I love you. I appreciate what you did here tonight. Honestly, I think you should both be there. But I've got tonight for my girl. I have to fight for her properly because she didn't have a voice to fight tonight. That's all I can say. It's weird," Levine said.
Kelly Clarkson later chimed in to defend Nico, saying: "I know Adam loves his team. He feels really bad for Reagan. DeAndre, you just sang the hell out of that song. I just wanted to say I know it's so horrible that Reagan is not able to present herself. That's where it's coming from. He's bummed for her."
Nico, who landed in the bottom in last week's episode, hasn't let being eliminated get him down. The singer's seemingly optimistic about his next phase.
"You can never take an L when you're operating from your heart," he wrote Tuesday on Instagram. "So even though I didn't win I still won! The experience on @nbcthevoice itself was a Win for me. I give all honor to God for giving me the exposure needed for my next steps in life."
Nico also reassured fans how they'll be able to see "DeAndre Nico himself" upon his departure from the reality show.
Strange wrote a Facebook post on Monday about being on The Voice. She said "this show is more than a competition to me" because it was her "world."