Who Won 'The Voice' 2018? Season 14 Finale Results & Recap
The Voice 2018 winner will be revealed tonight. Who will reign as Season 14's winner? Who got eliminated? Find out everything you need to know about the second night of the season finale, here.
The Voice Season 14 finale is here. Tonight, we'll find out which singer will be crowned the winner of The Voice 2018. If you are just tuning in, the second part of The Voice finale kicks off Tuesday, May 22 at 9 p.m. EDT. The episode will run for two hours. Throughout the episode, viewers will enjoy performances from a variety of popular artists including Jennifer Hudson, Kane Brown, Julia Michaels and more. Towards the end of the show, voters choices will be announced and iTunes points awarded. Once all points are tallied, viewers will find out who the winner of The Voice Season 14 is. This year there are three women and one man in the running, with two finalists coming from Team Blake.
We'll be updating this post live throughout the show as well as provide you the name of the Season 14 winner once it has been revealed. In the meantime, you can check out the songs performed by the Top 4 Monday evening, here.
'The Voice' 2018 Results & iTunes Rankings: Who Won Season 14? [UPDATED]
Get your unlimited Newsweek trial >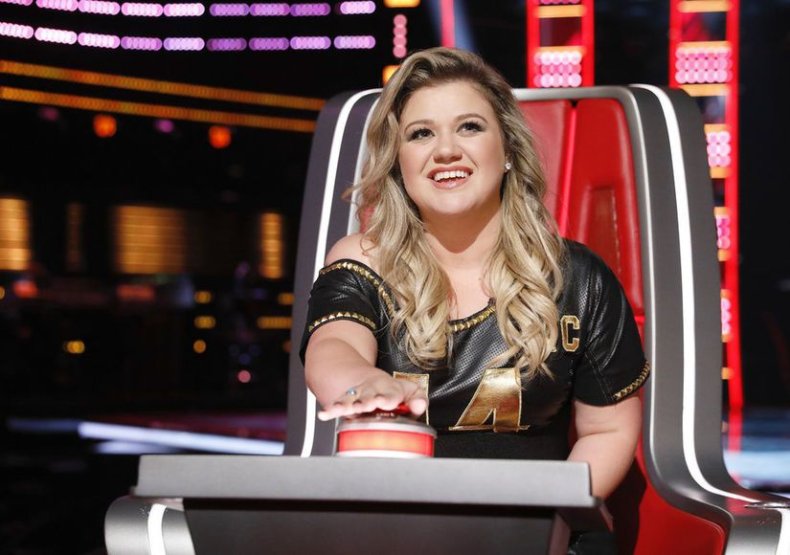 Results are finally in for The Voice 2018 Winner. Here is the lineup:
Spensha Baker - 4th Place
Kyla Jade - 3rd Place
Britton Buchanan - 2nd Place

Brynn Cartelli - WINNER of The Voice Season 14
What Songs Were Performed During The Voice Season 14 Finale Show?
Get your unlimited Newsweek trial >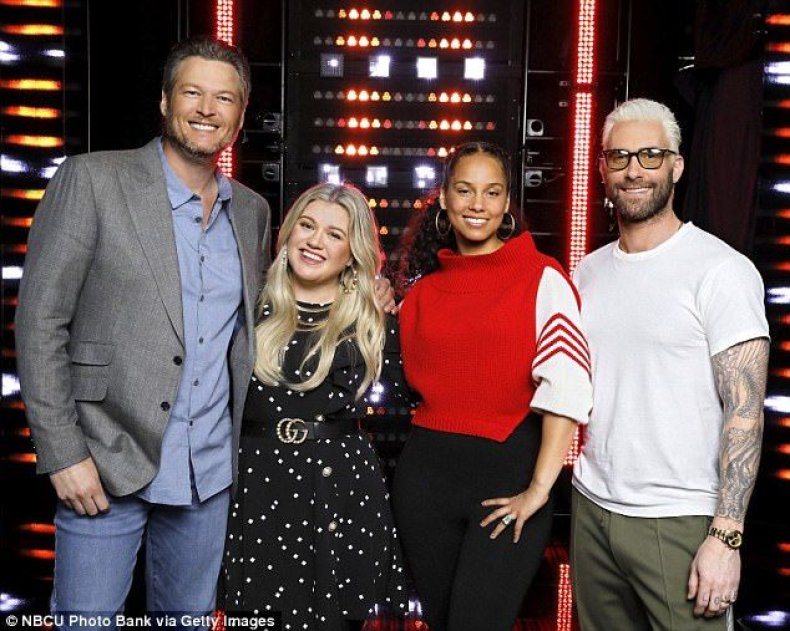 The first performance of the evening brought back four favorite performers from Season 14 to sing with Final 4 contestant Britton Buchanan. The quartet performed "In the Air Tonight" by Phil Collins The singers featured were Mia Boostrom, Wilkes, Christiana Danielle and Jackie Foster.
The next performance was by pop singer Dua Lipa performing her hit single," IDGAF."
Dua Lipa's performance was followed by a duet between Kane Brown and Spensha Baker singing Browns hit single "What Ifs." This song was originally recorded as a duet between Brown and American Idol alum Lauren Alaina.
Up next is Coach Alicia Keys, joined by three-time Grammy nominee James Bay for a duet of "Us."
Following Key and Bay's incredible performance is Season 13 winner, Chloe Kohanski, singing her debut single, "Come This Far," that has a decidedly hard rock slant. Kohanski told Carson that she hopes to bring rock music back to the mainstream with her upcoming album.
Brynn Cartelli takes the stage next for a duet with two-time Grammy nominee Julia Michaels. The pair sang a medley of Michaels' hit songs, "Issues" and "Jump."
For the next performance Final 4 contestant Kyla Jade is joined by former contestants Sharane Calister, Rayshun LaMarr and Johnny Bliss for a soulful rendition of "Papa Was a Rolling Stone."
Following the quartet comes a fun-to-watch performance by Florence and the Machine. The band performed their hit song, "Hunger."
Up next Britton Buchanan joins fellow North Carolinian Ryan Adams to perform a duet of "To Be Without You."
Reaching into the final half hour of the show, Halsey takes the stage with Big Sean to perform their new hit solo, "Alone."
Jason Aldean is up next singing his new single "Drowns the Whiskey."
Kyla Jade and mentor Jennifer Hudson follow Aldean, singing a duet performance of "I Know Where I've Been" from Dreamgirls.
Who Won 'The Voice' 2018? Season 14 Finale Results & Recap | Culture