'The Voice' 2019 Cross Battles 1 Live Blog Recap: Who Will Be Saved or Eliminated Tomorrow Night?
The Voice 2019 Live Cross Battles kicks off Monday, April 15. Check out our live-blogged recap of every performance during The Voice Season 16, episode 12, plus predictions for who will stay and who will be eliminated tomorrow night.
On Monday The Voice 2019 will feature its first round of Live Cross Battles. Replacing the traditional Knockout Battles, the Live Cross Battles will pit players from different teams against one another, after which the audience will decide who stays and who goes home. The Cross Battles are aimed at making the show more engaging than ever as viewers will need to place votes for their favorite singers in order to keep them in the competition. The Cross Battles will take place over the next two weeks, with performances on Monday nights and results shows on Tuesday evenings.
How The Live Cross Battles Work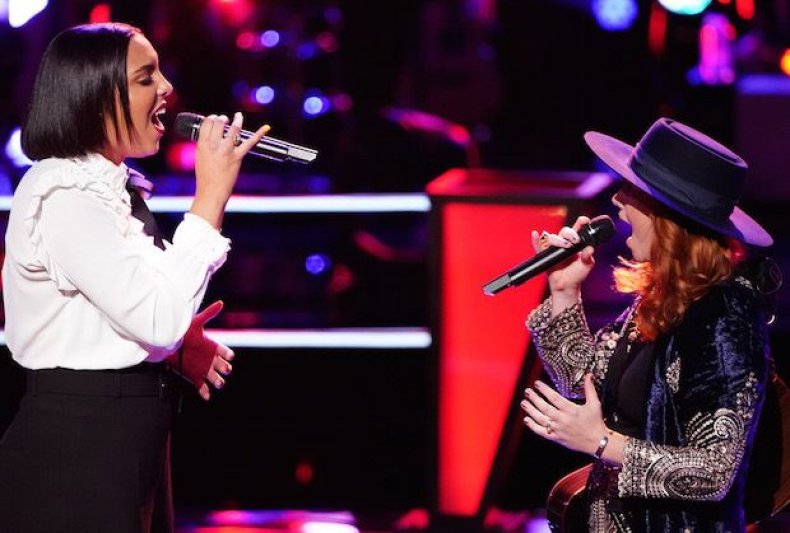 Each week, Live Cross Battles will feature 16 artists. The artists will line up on benches by team. Two coaches will be called forward and each will choose one artist from their team to perform. The two artists chosen will enter a "battle" against one another. The battles won't be in duet form though. Instead, each singer will perform a song of their choice. Once they have finished, the audience may vote for the singer they think won the battle. The results of each battle will be announced during the following Tuesday night show.
Can Coaches Steal or Save Performers?
During the Live Cross Battles, coaches are granted one steal and one save each. After a singer goes up for elimination, coaches have 10 seconds to decide if they want to steal or save a contestant. If more than one coach hits their steal button, the contestant decides which team he or she wants to join.
How To Vote During Live Cross Battles
Viewers can vote for their favorite artists as soon as they finish competing on Monday night. Votes can be submitted either through the official The Voice app or online.
Once the show kicks off we'll be providing a live-blogged recap of every Live Cross Battle performance, along with our predictions for who we think won the battle and who may be in trouble. In the meantime, if you missed any of the previous shows, you can check out all our previous live-blogged coverage, here. We've also provided a complete list of all the performers remaining on each coach's team.
The Voice 2019 Live Cross Battles 1 Recap: All Performances, Plus Predictions for Who Won and Who Will Be Eliminated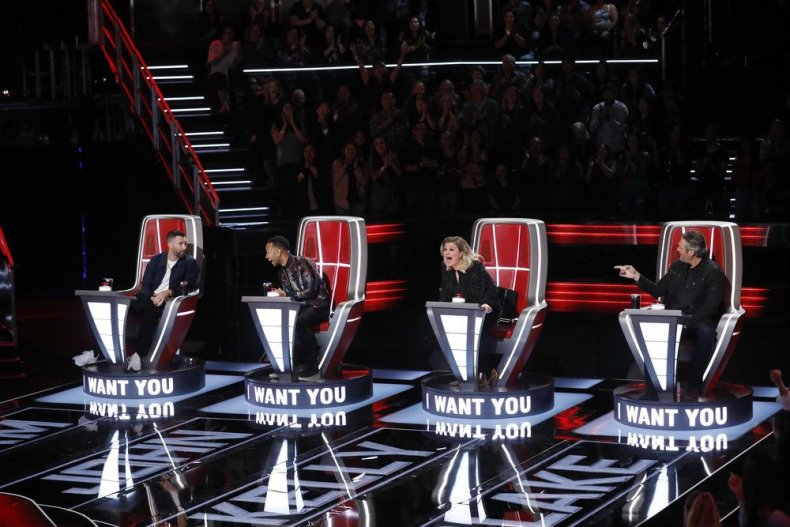 Battle #1: Kim Cherry vs. Betsy Ade
The first pairing of the evening pits Team Blake's Kim Cherry against Team Kelly's Betsy Ade.
Kim is up first, performing "Poison" by Bell Biv DeVoe.
Predictions: Kim put in a solid performance and her rapping is on-fleek, but her singing seems to lack the special something needed to make her unique. We think Kim could be in trouble tonight.
Besty performs Alanis Morisette's "You Oughta Know."
Predictions: The song started off a little rough as it was low for Betsy's range. Midway through she really broke into her stride and put on the kind of performance that could earn her a spot in the top 12. We think she has a good chance of moving forward tomorrow night.
Battle #2: Mari vs. Selkii
Up next is Team Adam's Mari versus Team Blake's Selkii.
Mari performs "My My My" by Troye Sivan
Predictions: Mari put on a great show, but there are moments where the song felt a little over-stylized. The coaches seem to favor her a bit over Selkii so she may have the advantage ahead of tomorrow's results show.
Selkii performs "Torn" by Natalie Imbruglia.
Predictions: Selkii belts her way through this performance, but like Mari, the song was over-stylized. We think Selkii could be in trouble tomorrow night.
Battle #3: Lisa Ramey vs. Karen Galera
The third battle of the evening features Team Legend's Lisa Ramey and Team Kelly's Karen Galera.
Lisa performs "It Hurt So Bad" by Susan Tedeschi.
Predictions: Lisa's performance is intense and her stage presence is strong. We think she has a strong chance of moving forward tomorrow night. The coaches seem to favor Lisa as well.
Karen performs "Unfaithful" by Rihanna.
Predictions: Slower ballads traditionally don't do as well when it comes to audience votes. Karen also goes a touch off key a couple of times in some of the lower areas. We think she could be in some trouble tomorrow night.
Battle #4: Matthew Johnson vs. Domenic Haynes
Team Adam chooses to match his Domenic Haynes against Team Kelly's Matthew Johnson.
Matthew Johnson performs "Who's Loving You" by the Jackson 5.
Performance: Matthew's voice is superb. He hit every note perfectly and his performance was full of soul. If he doesn't win the battle, we think he'll be saved or stolen.
Domenic Haynes performs "Damn Your Eyes" by Etta James
Prediction: Domenic's performance is intense and heartfelt. His voice also has a raspy quality that's hard to turn away. We think Domenic has a good chance of staying in the competition either via win, steal or save. The coaches seem to favor Domenic.
Battle #5: Presley Hinnant vs. Kayslin Victoria
The fifth battle pits Team Kelly's Presely Hinnant against Team Legend's Kayslin Victoria.
Presley Hinnant performs "Love on the Brain" by Rihanna.
Prediction: Presely has an incredible voice. She can belt with the best of them. There were a couple of iffy moments when she got into the higher parts of the song, but overall the performance was strong. Out of the two, her performance was the strongest. The judges seem to favor Presely as well.
Kayslin Victoria performs "Stay" by Alessia Cara
Prediction: Perhaps her nerves got to her, but Kayslin was off key multiple times throughout the song and many sections sounded screamy. We think Kayslin will be in trouble tomorrow night.
Battle #6 Celia Babini vs. Oliv Blu
Up next is Team Adam's Celia Babini and Team Blake's Oliv Blu.
Celia Babini performs "1,000 Years" by Christina Perri.
Prediction: The song started off strong and Celia has a unique tone -- unlike anyone else in the competition. Towards the middle of the song, things got dicey and there were some control issues. Celia has been a favorite of the coaches, but we think she could be in trouble tomorrow night. Adam puts in a plea for the audience to consider her as more than just tonight's performance.
Oliv Blu performs John Mayer's "Gravity"
Prediction: Oliv has such a cool bluesy vibe and she stays true to it in her rendition of the song. The song was perfectly executed. We think she has the edge in this battle.
Battle #7: Dexter Roberts vs. Andrew Jannakos
Team Blake's Dexter Roberts will face off against Team Adam's Andrew Jannakos.
Dexter Roberts performs "Believe" by Brooks & Dunn.
Predictions: Blake definitely has the monopoly on country singers, but Roberts shines brightly among them. His performance does justice to the classic country tune and his stage presence shows he's a seasoned performer. We think he's got a good chance of moving forward in the competition tomorrow night.
Andrew performs "Yours" by Russell Dickerson.
Predictions: Andrew represents the newer country pop movement and so he makes an interesting competitor to pit against Dexter Roberts. Andrew put on a good performance, but he seemed less confident and you could hear some faltering in his voice at moments. It's a hard call but we think Andrew will probably be in trouble tomorrow night.
Battle #8: Maelyn Jarmon vs. Rod Stokes
Maelyn Jarmon performs "Mad World" by Gary Jules.
Predictions: This was hands down, the best performance of the evening. She has perfect pitch and nails every note. The performance is passionate, yet vulnerable. There is no way she's going home.
Rod Stokes performs "How Am I Supposed to Live Without You" by Michael Bolton.
Predictions: Maelyn killed her performance, but Rod's was pretty incredible as well. Rod was definitely channeling Michael Bolton. The performance was truly enjoyable. It would be a shame to see him go home. We think Rod will likely be saved or stolen tomorrow night.
The Voice 2019 Teams: Every Contestant Who Made It To The Live Cross Battles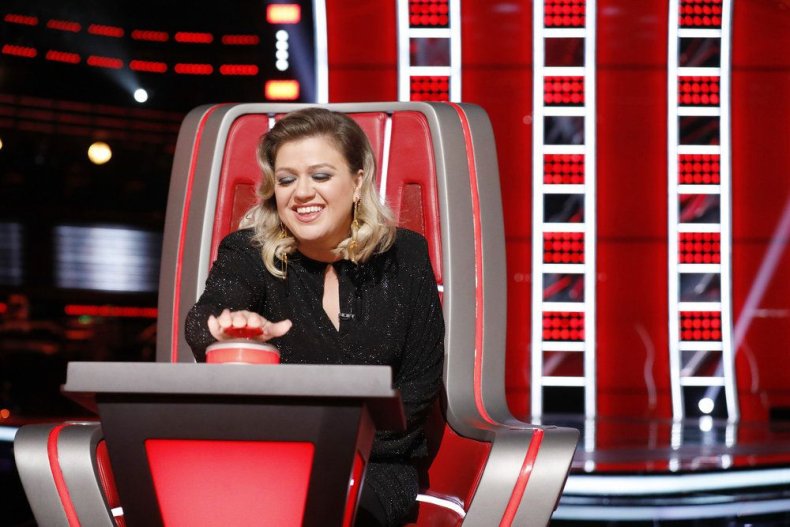 Team Kelly
Betsy Ade
The Bundys
Karen Galera
Rebecca Howel
Matthew Johnson
Abby Kasch
Presely Tennant
Jej Vinson
Team Adam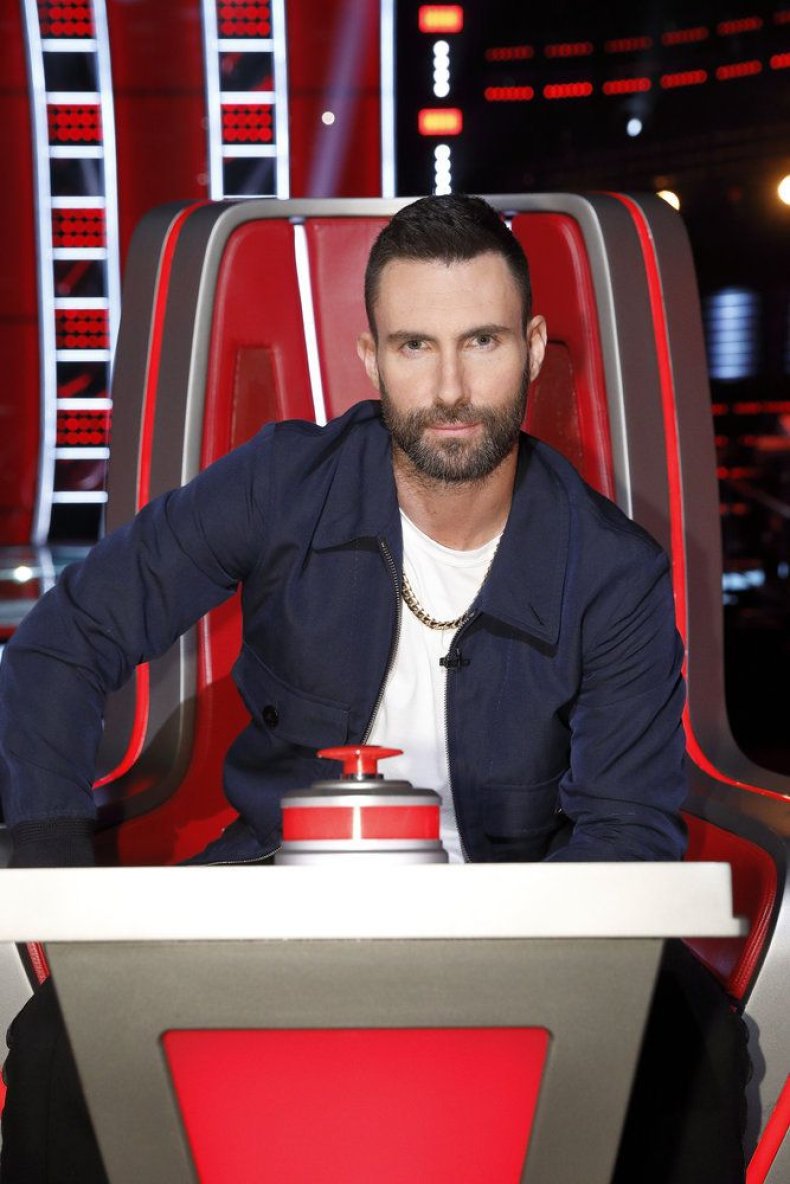 Celia Babini
Kendra Checketts
LB Crew
Domenic Haynes
Andrew Jannakos
Kalvin Jarvis
Mari Jones
Rod Stokes
Team Legend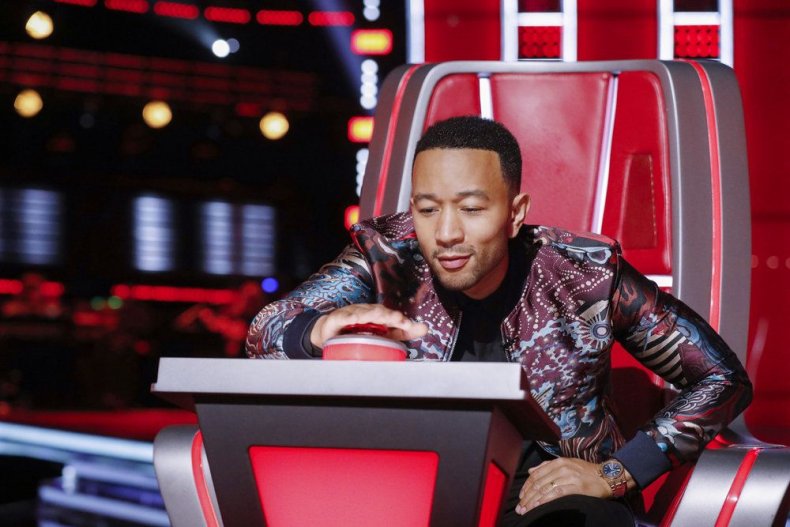 Beth Griffith-Manley
Maelyn Jarmon
Julian King
Jacob Maxwell
Jimmy Mowery
Lisa Ramey
Shawn Sounds
Kayslin Victoria
Team Blake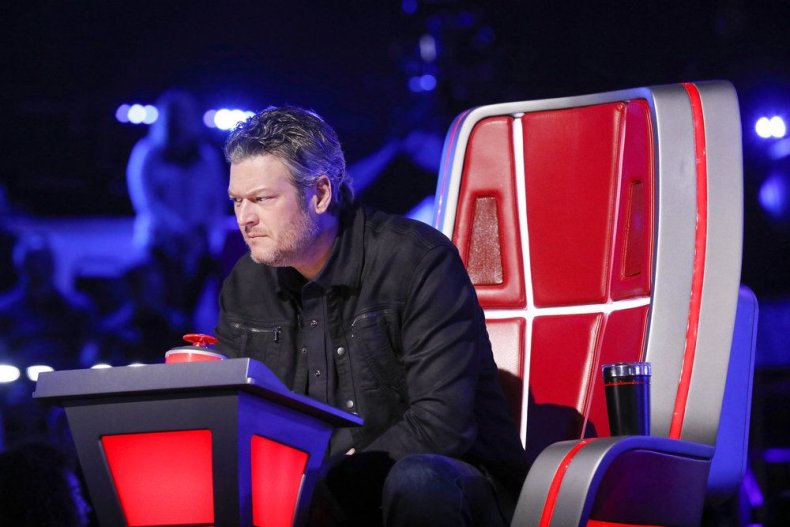 Oliv Blu
Kim Cherry
Carter Lloyd Horne
Karly Moreno
Gyth Rigdon
Dexter Roberts
Selkii
Andrew Sevener
When Does The Voice Air Next? Start Time and Channel
The Voice will return on Tuesday, April 16 at 8 p.m. EDT for the Live Cross Battles 1 results. You can watch it live on NBC, or catch up the day after it airs via Hulu or NBC.com.