iTunes Top 100 List Hints at 'The Voice' 2019 Top 13 Winners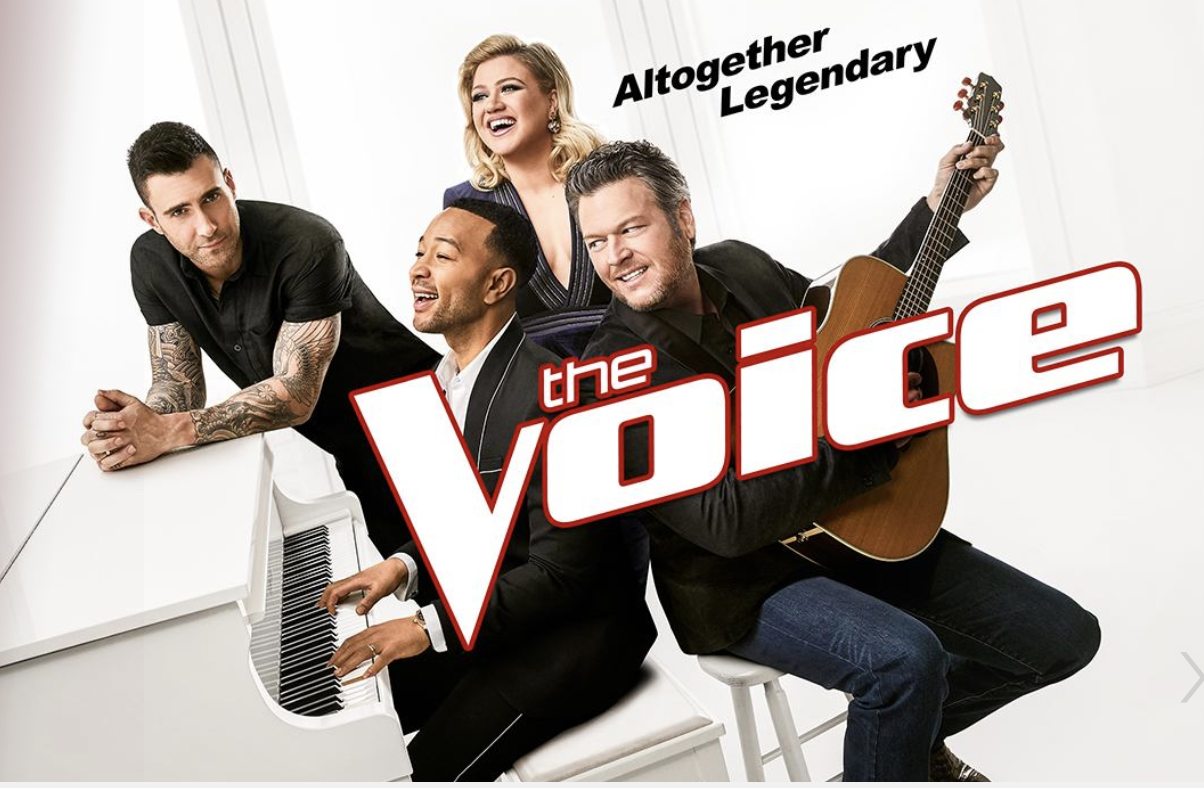 On Tuesday, The Voice 2019 Top 13 will be announced, but iTunes' Top 100 list may have already given it away.
The Voice 2019 Top 13 results show airs Tuesday, April 30 at 9 p.m. ET. During the show, half of the remaining contestant will say goodbye, while the other 12 move forward, accompanied by Bebe Rexha's Comeback Stage winner. The Top 13 winners are determined by a mixture of coach saves and audience votes. The top eight contestants are determined by singers who received the most votes from the audience. Each coach also gets to choose one singer from his or her team to save. While there's no sure way of knowing who will make it into the Top 13, the results of Apple's most streamed songs Monday evening could provide hints for who may be safe from elimination Tuesday evening.
While the audience is allowed to register up to 10 votes for any of the contestants in the show, they are also given a second option for potentially pushing forward the singer they felt most deserved to stay in the competition. During the voting period, viewers are given the opportunity to download and stream the songs performed Monday night. Each stream counts as a potential vote for a performer. At the end of the voting period, the singer with the most streams is awarded the Apple Music Bonus. This bonus is significant in that it takes each stream and multiplies it times five, then adds this number to the total number of votes the singer received. In many cases, the Apple Music Bonus is a way to secure America's favorite singer in the competition. But the streaming option may also provide a little more information. Though the number of streams a singer receives on iTunes doesn't necessarily name them a winner, it does give a good indication of which performers are popular with audiences. That, in turn, may hint at who we'll see named in the Top 13.
To give you a sneak peek at who may be safe from elimination this evening, we've put together a list of all The Voice Top 24 contestants who made it onto iTunes Top charts last night, along with ranking information. Hopefully, you'll find your favorite performer listed there.
iTunes Top 100 List: Which The Voice 2019 Performer Will Win The Apple Music Bonus?
Before listing the most streamed artists of the evening, it is important to note that only one performer made it on iTunes Top 100 list last night, while seven performers made it onto the Top 200. The performers are as follows:
#1 Gyth Rigdon (Team Blake)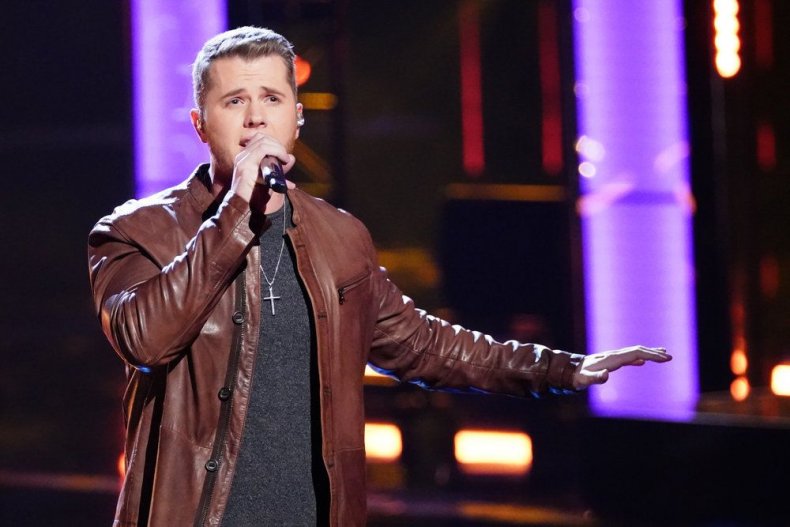 Last night Gyth performed a moving rendition of Shenandoah's "I Want to be Loved Like That." In our live recap of the show, we named Gyth's performance, the best of the evening, and clearly, America agreed. Gyth made it to #23 on the iTunes Top 100 List and #5 on the iTunes Country category. Gyth will most likely be named the winner of the Apple Music Bonus.
#2 Maelyn Jarmon (Team Legend)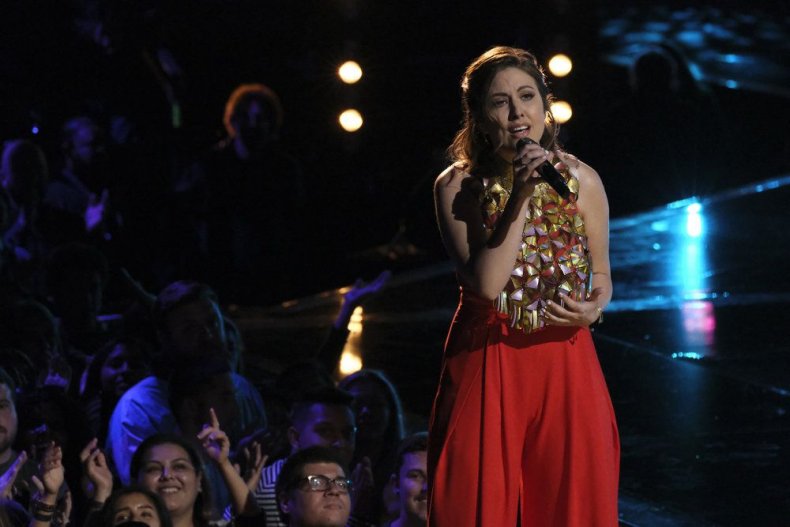 This position also comes as no surprise. Maelyn's beautiful performance of "Fallingwater" by Maggie Rogers seeped into the soul of America, landing her in position #119 on the iTunes Top 200 list and #17 on the iTunes Alternative category.
#3 Jacob Maxwell (Team Legend)
This listing is not really surprising considering Jacob has yet to perform a song we thought truly captures what an excellent singer he is. It's clear his coach John Legend is rooting hard for this singer and with his dreamboat looks we're pretty sure a good portion of America's teens were frantically streaming last night to keep this wildcard in the game. Jacob's rendition of "Total Eclipse of the Heart" ranked #154 on iTunes Top 200 list and #38 in iTunes Pop category.
#4 Kim Cherry (Team Blake)
Up until last night we really hadn't been given a good picture of what Kim Cherry's vocal talents were beyond her dope rapping skills. Her performance of TLC's "Don't Go Chasing Waterfalls" however, changed all that earning her position #175 on iTunes Top 200 list and #3 on iTunes' R&B category.
#5 Dexter Roberts (Team Blake)
Dexter is a talented singer, but last night's performance really didn't have the pizazz needed to elevated it above the other performances. Being the last performer of the evening may have also cemented him in fans' memories to stream as well. Or perhaps he was just what the doctor ordered. Whatever the reason, Dexter Roberts' rendition of "Ain't Nothing Bout You" earned him spot #179 on iTunes Top 200 list and #39 in iTunes' Country category.
#6 Carter Lloyd Horne (Team Blake)
We absolutely adore Carter, but last night's song choice "Heartbreak Hotel," may not have been the most relatable for audiences. We think Carter deserves a spot in the Top 12, however, and the audience seems to agree. Carter made it to spot #193 on iTunes' Top 200 list and #45 in iTunes' Country category.
#7 Andrew Sevener (Team Blake)
Everytime Andrew performs we're always stunned by what a professional he truly is. Regardless of if country music is your thing, most should be able to appreciate his range and ability to put on a darn good show. Andrew's rendition of "Boots On" earned him position #198 on iTunes Top 200 list and #49 on iTunes' Country Category.
How Other Performers Ranked
While these performers didn't make it onto iTunes Top 100 or 200 list, here are a few that placed notably under specific categories:
Celia Babini - #41 in iTunes' Rock category for "The Chain"
Rod Stokes - #66 in iTunes' Rock category for "Midnight Rider"
Jej Vinson - #72 in iTunes' Pop category for "Love Lies"
Jimmy Mowery - #93 in iTunes' Pop category for "Youngblood."
Selkii - #86 in iTunes' Alternative category for "Iris"
Betsy Ade - #99 in iTunes' Alternative category for "Are You Gonna Be My Girl?"
Domenic Haynes - #10 on iTunes' R&B category for "Love is a Losing Game"
Kalvin Jarvis - #31 on iTunes' R&B category for "Mine"
Lisa Ramey - #64 on iTunes' R&B category for "The Weight."
Shawn Sounds - #68 on iTunes' R&B category for "Higher Ground"
Matthew Johnson - #72 on iTunes' R&B category for "Ordinary People"
Mari - #92 on iTunes' R&B category for "Work it Out."
Oliv Blue - #3 on iTunes' Jazz category.
Who do you think will end up in the Top 13? Share your thoughts in the comments below!