iTunes Top 100 List May Reveal 'The Voice' 2019 Top 8
On Tuesday, The Voice 2019 Top 8 will be announced, but iTunes Top 100 list may have already given it away.
The Voice 2019 Top 8 results show airs Tuesday, May 7 at 9 p.m. ET. During the show, five of the remaining contestants will say goodbye, while the other 8 move forward. The Top 8 winners are determined by a mixture of viewer votes and musical streams. Tonight, Carson Daly will announce the seven performers who received the most votes. They will automatically move on to the semi-finals, while the bottom three will automatically be eliminated. The remaining three contestants will then perform one last time in hopes of earning the final spot in the Top 8. Once the performers have finished, fans will vote for their favorite singer on Twitter. The voting window closes after five minutes and the results are announced.
While there's no sure way of knowing who will make it into the Top 8, the results of Apple's most streamed songs Monday evening could provide hints for who may be safe from elimination this evening. To give you a sneak peek at who may be safe from elimination this evening, we've put together a list of all The Voice Top 13 contestants who made it onto iTunes Top charts last night, along with ranking information. Hopefully, you'll find your favorite performer listed there.
iTunes Top 100 List: Which The Voice 2019 Top 13 Performers Made The Charts?
Before listing the most streamed artists of the evening, it is important to note that only four performers made it on iTunes Top 100 list last night, while nine performers made it onto the Top 200. The performers are as follows:
#1 Maelyn Jarmon (Team Legend)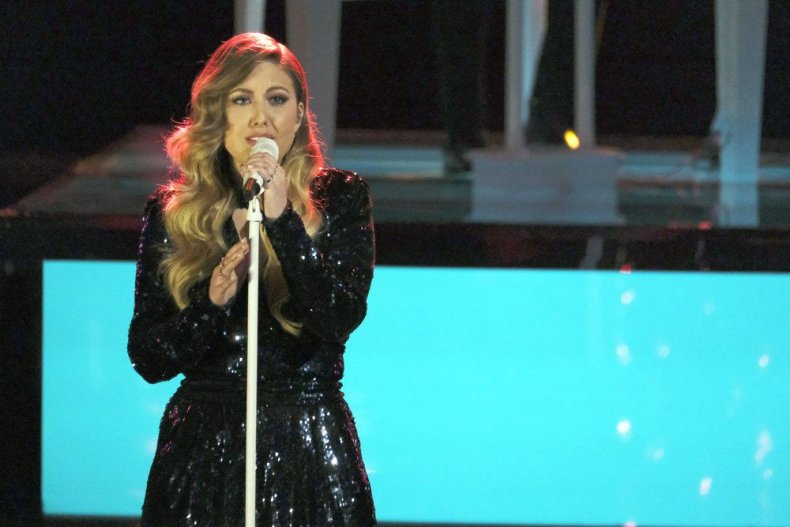 Last night Maelyn performed a moving rendition Coldplay's "The Scientist. In our live recap of the show, we named Maelyns's performance, the best of the evening, and clearly, America agreed. Maelyn made it to #9 on the iTunes Top 100 List and #1 in the iTunes Alternative category.
#2 Shawn Sounds (Team Legend)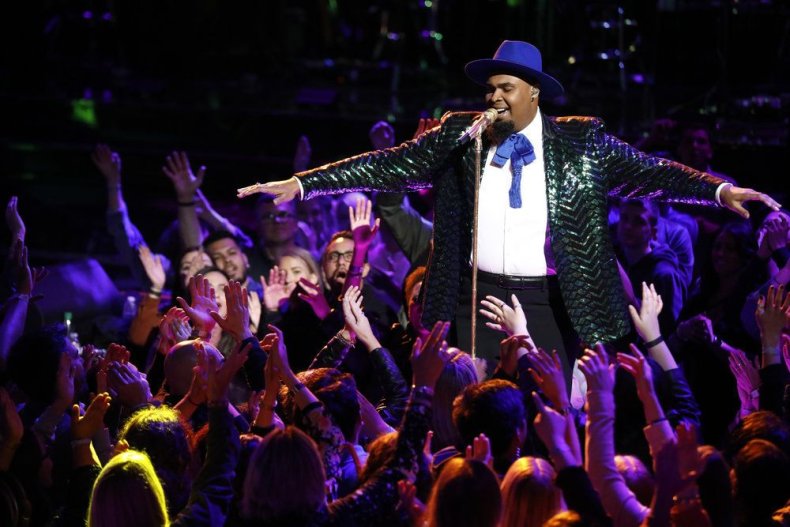 This position also comes as no surprise. Sound's spectacular performance of "A House is not a Home" by Luther VanDross seeped into the soul of America, landing him in position #42 on the iTunes Top 100 list and #2 in the iTunes R&B category.
#3 Gyth Rigdon (Team Blake)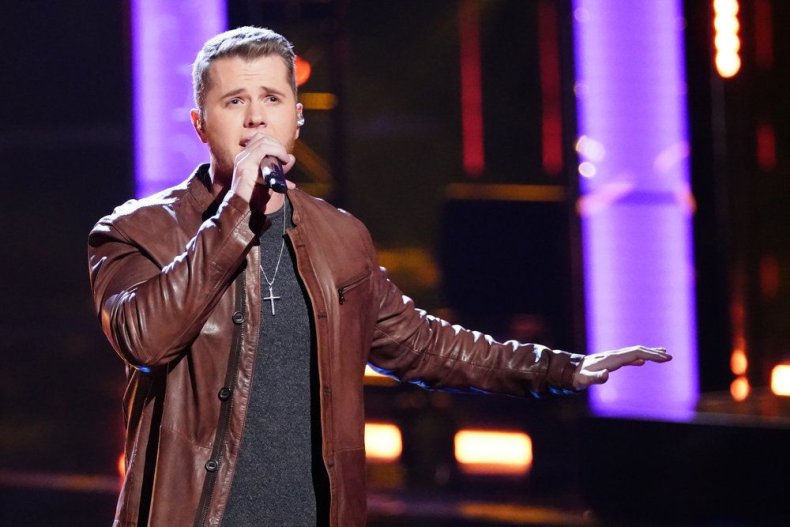 This listing is not surprising considering Gyth and Maelyn are the two performers the coaches have pegged repeatedly as Season 16 finalists. Gyth's rendition of "Nobody but Me" by Blake Shelton ranked #45 on iTunes Top 100 list and #14 in the iTunes Country category.
#4 Rod Stokes (Team Kelly)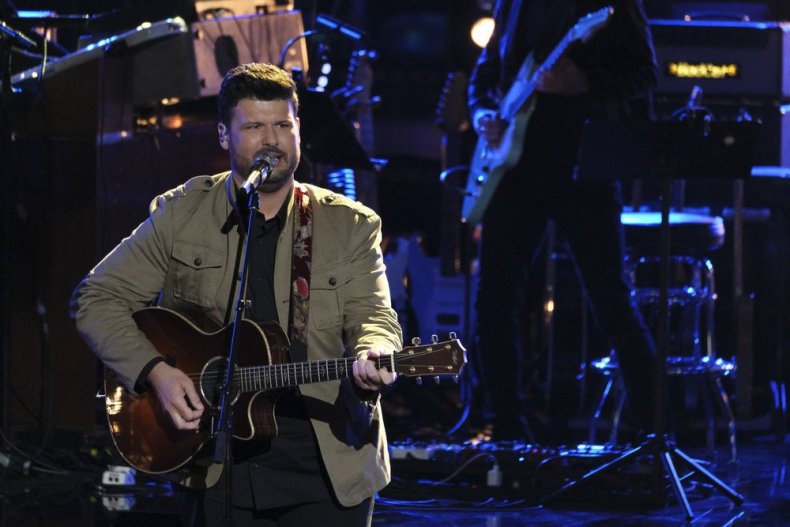 The competition is pretty stiff for country singers in Season 16, but Rod was definitely there to fight last night. Performing the classic, "When a Man Loves a Woman" Rod showed us exactly why he deserves to stay in the competition. The song ranked #83 on iTunes Top 100 list and #21 in iTunes' Pop category.
#5 Carter Lloyd Horne (Team Blake)
We absolutely adore Carter, and last night's performance of "Let it Go" by James Bay was one of our favorites. We think Carter deserves a spot in the Top 8, however, and the audience seems to agree. Carter made it to spot #116 on iTunes' Top 200 list and #29 in iTunes' Pop category.
#6 Dexter Roberts (Team Blake)
Dexter is a talented singer, and last night's performance was all about having fun. The singer managed to earn spot #135 on iTunes Top 200 list and #31 in iTunes' Country category with his rendition of "Something Like That."
#7 Andrew Sevener (Team Blake)
Every time Andrew performs we're always stunned by what a professional he truly is. Regardless of if country music is your thing, most should be able to appreciate his range and ability to put on a darn good show. Andrew's rendition of "She Got The Best Of Me" earned him position #151 on iTunes Top 200 list and #38 on iTunes' Country Category.
#8 LB Crew (Team Adam)
LB was the wild card winner of the Comeback Stage. We love LB's voice but his rendition of "I'll Make Love To You" by Boys II Men was missing some of the energy we were hoping for to take the song to the next level. Still, LB managed to rank #174 on iTunes Top 200 list and #6 on iTunes' R&B Category.
#9 Kim Cherry (Team Blake)
Kim was the big surprise last week and this week, her confidence was showing. Despite putting on an enjoyable performance, we didn't get a good chance to hear what Kim could do vocally in the fan-chosen "Whatta Man" by Salt N Pepa. Regardless, Kim managed to just slide onto the iTunes Top 200 list with position #200. She also ranked #7 in the R & B category.
How Other Performers Ranked
While these performers didn't make it onto iTunes Top 100 or 200 list, here are a few that placed notably under specific categories:
Mari - ranked #13 in the R&B category for "Foolish."
Oliv Blu - ranked #18 in the R&B category for "Smooth Operator"
Jej Vinson - ranked #49 in the Pop category for "Close"
Celia Babini - ranked #55 in the Pop category for "Shallow"
Who do you think will end up in the Top 8? Share your thoughts in the comments below!