'The Voice' Season 16, Episode 11 Battles Recap: Who Left, Who Got Stolen, Who's Headed To Live Cross Battles
Tonight is the final round of The Voice Battles. Find out who made it to the Live Cross Battles in our complete live-blogged recap and results for Season 16, episode 11, here.
The live shows are edging closer as tonight, the final round of The Voice Season 16 Battle rounds kicks off at 8 p.m. ET. Tonight's show will see the final 10 contestants match up against each other for a chance to stay in the competition. Blake is the only coach with a steal left to use.
After tonight's episode, each coach, along with hand-picked advisors, will work with their remaining team members to prepare them for the Live Cross Battles kicking off April 15. The Live Cross Battles are a new type of battle round that will replace the Knockout rounds from previous seasons. In the Live Cross Battles, a pair of singers from different teams will each sing a song of their choice, after which the audience will vote on who they think "won" the battle. The Winners will be announced the following evening during the Results show. It is unclear how the coaches' saves or steals will play into this new battle round.
If you want to get caught up on everyone who has won, lost or been stolen in the Battle rounds so far, we've rounded up all the team standings below, including singers getting a second chance on the show via Bebe Rexha's Comeback Stage.
Once the show begins, we'll provide a live-blogged recap of tonight's episode. You can also check out all of out earlier live-blogged coverage, here.
The Voice Season 16 Battles 4 Recap and Results: Who Won, Who Got Stolen, Who's Headed Home?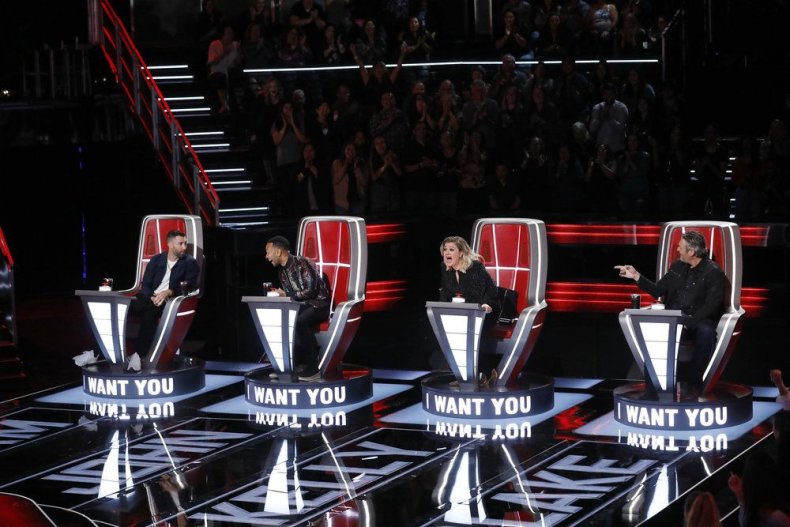 Battle #1 - Andrew Jannakos vs. Patrick McAllon (Team Adam)
The first pairing of the evening is country singer Andrew Jannokos vs. rocker dad Patrick McAllon. The song the coaches have chosenfor the duo is "Free Falling" by Tom Petty. The coaches encourage Patrick to add some power and fire to his voice while advising Andrew to rein his in a little. The coaches spend a lot of time working on variety in their harmonies.
The battle kicks off with Andrew first. He puts in a solid performance and his lows are quite smooth. The second verse showcases Patrick's softer tone. The two harmonize beautifully through the chorus and into the following voices. Both singers put on a great show but Andrew has some surprising moments where he showed off his range. That may have earned him some cookie points.
"The discovery here is Andrew," said Blake. "You soared on those choruses."
"I love your vibe, Patrick … Andrew kind of shocked us here," said Kelly.
"You guys are both amazing," said Adam. "You both really stepped up and impressed me today.
After a few moments of thought, Adam declares Andrew the winner of the battle. Patrick will return home this evening.
#2 Cecily Hennigan vs. Selkii (Team Blake)
The next battle pits Conway, SC native Cecily Hennigan against South African native Selkii. Blake has chosen "Head Above Water" by Avril Lavigne. The coaches encourage the singers to work together and get in touch with the intimacy of the song.
As the battle begins, both singers put on a good performance, though it felt like the song was a little slow starting, which made it difficult to determine who was winning. Towards the end, Cecily shows off the power of her voice. Considering how young she is, it feels like Cecily will take this one home.
After a few moments of deliberation, Blake confesses he has trouble making a decision. In the end, he opted for experience and chose Selkii as the winner. Cecily is headed home
Battle #3 - Alena D'Amica vs. Karen Galera (Team Kelly)
This battle was only briefly featured. Karen Galera was named the winner as Alena D'Amica returns home.
Battle #4 - Carter Lloyd Horne vs. Lili Joy (Team Blake)
This battle was also only briefly featured. Carter Lloyd was named the winner. LiliJoy is heading home.
Battle #5 - Oliv Blu vs. Kayslin Victoria (Team Legend)
The final pairing of the evening pairs Legend's youngest team member, Kayslin Victoria, with jazzy blues singer Oliv Blu. Since Blake has yet to use his steal we know both of these young ladies will be moving forward in the competition. John has chosen Khalid's "Location" for the duo. Both seem pretty evenly matched in terms of vocal abilities and stage presence, though Kayslin showed off a surprising range. Oliv throws in some crazy jazzy scatting in towards the end, though, that may tip the scales slightly in her favor.
John seems really torn over this one, but in the end, he declares Kayslin the winner.
Oliv isn't heading home though. Blake used his final steal to add her to his team.
The Voice 2019 Battles 1-3 Recap - Who Made it to the Live Cross Battles So Far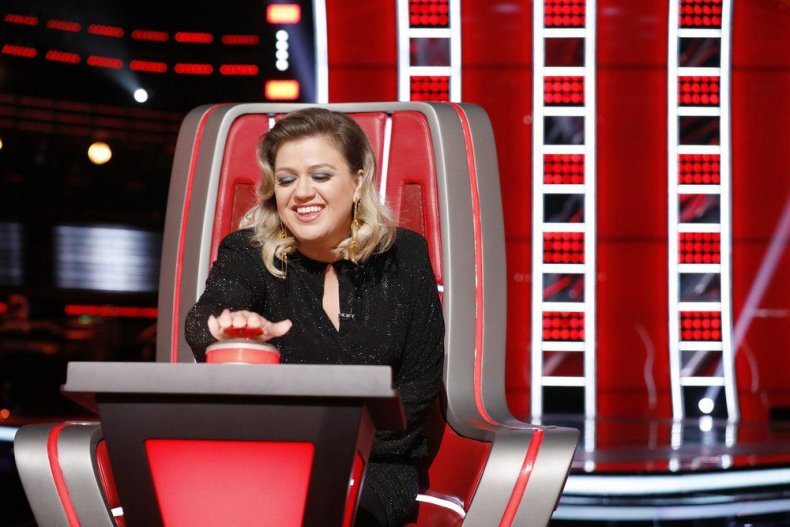 Team Kelly
Battle Round Winners
Stolen Artists
Eliminated Artists
Team Adam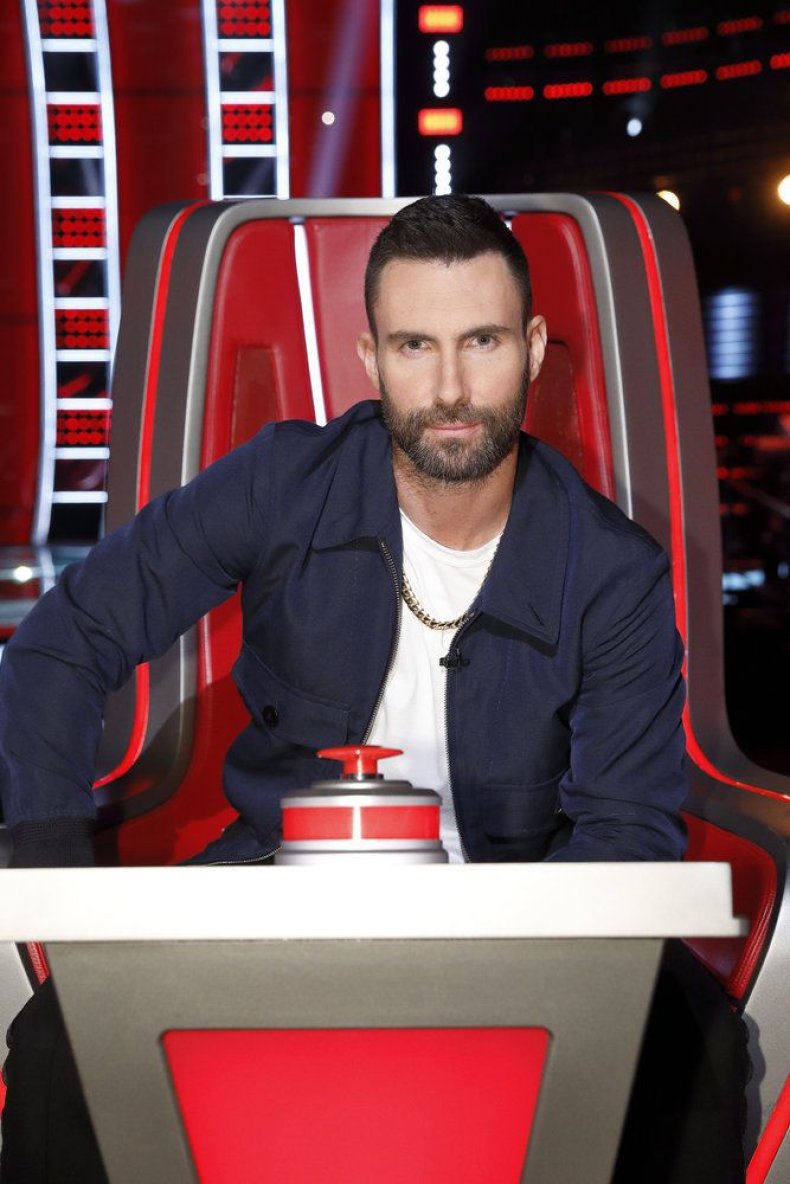 Battle Round Winners
Stolen Artists
Eliminated
Team Blake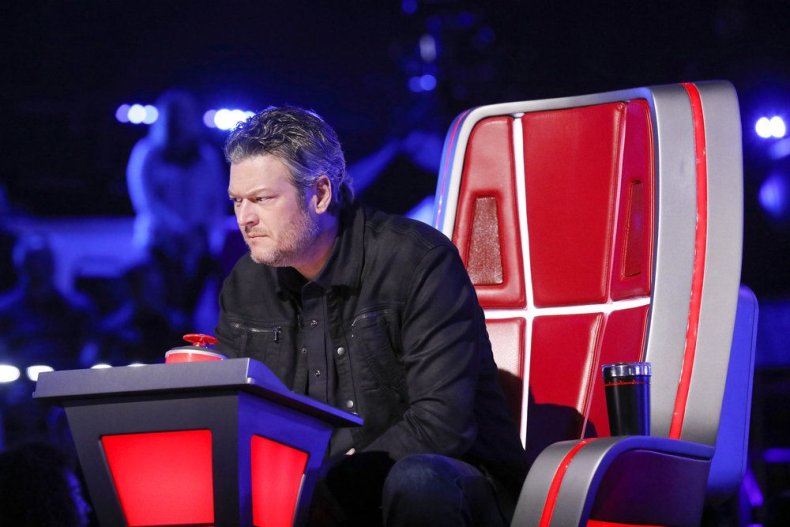 Battle Round Winners
Stolen Artists
Eliminated Artists
Team Legend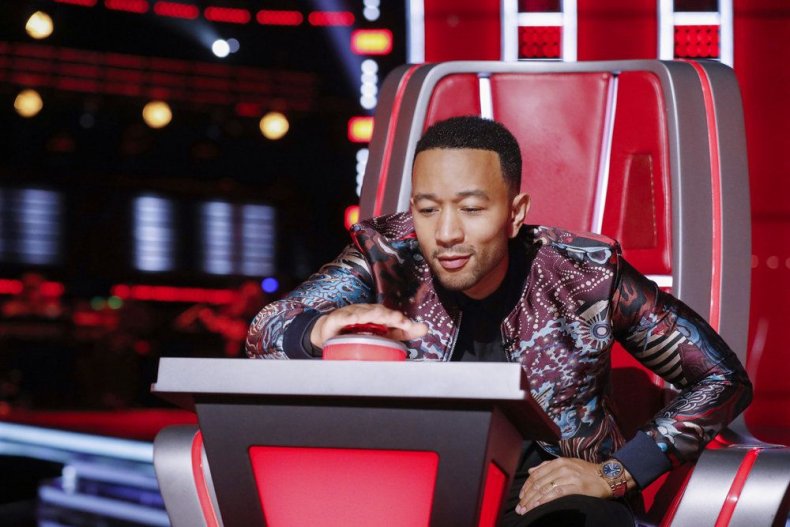 Battle Round Winners
Stolen Artists
Eliminated Artists
Bebe Rexha's Comeback Stage
​
When Does The Voice Air Next? Start Time and Channel
The Voice will return on Monday, April 15 at 8 p.m. EDT for the Live Cross Battles. You can watch it live on NBC, or catch up the day after it airs via Hulu or NBC.com.