'The Voice' Season 16, Episode 5 Blind Auditions Recap: Every Contestant's Performance, Plus Who Made It On The Teams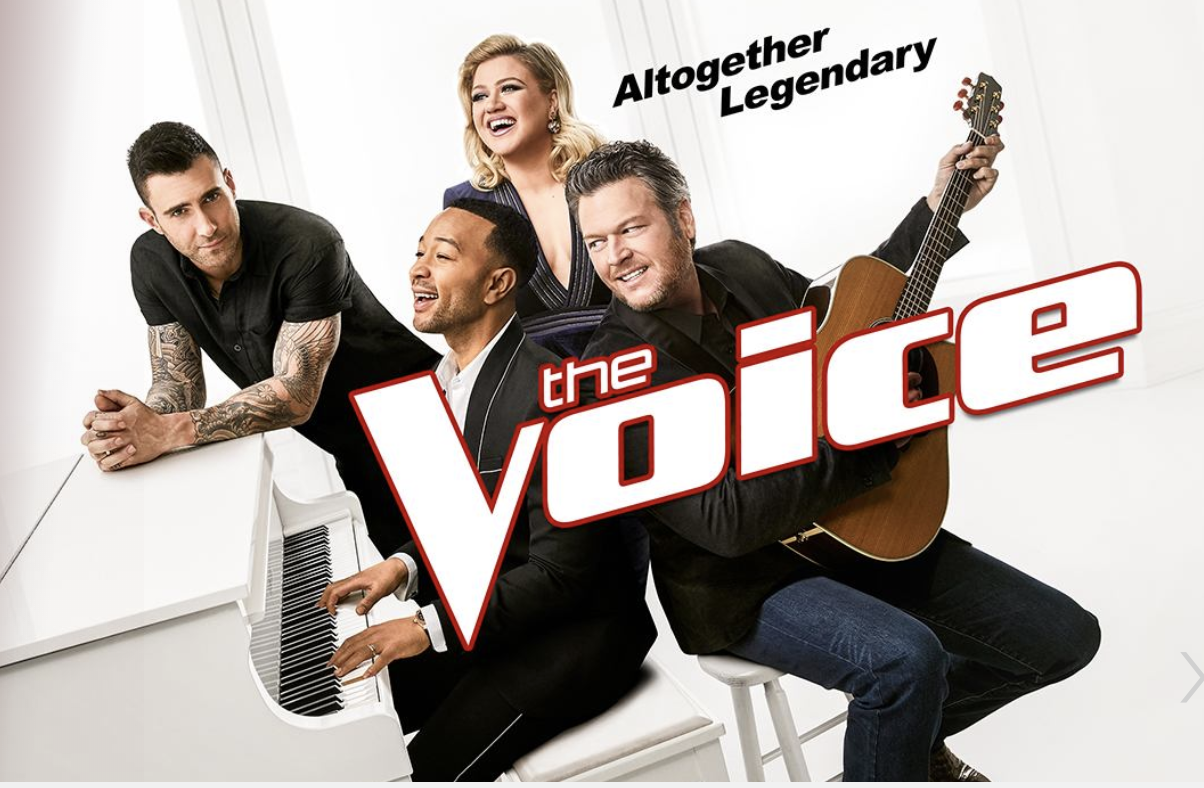 The Voice 2019 Blind Auditions continue tonight during Season 16 episode 5. Check out our complete live-blogged recap and results, here.
The Voice 2019 Blind Auditions are winding down. With only 11 spots left to fill across the four judges' teams, there are only two more episodes of Blind Auditions remaining before the Battle rounds begin, we're sure to see some incredible talent showcased during tonight's show. Last week the judges were awed by stunning vocalists like Jej Vinson, LB Crew and Dexter Roberts, who all managed to earn four-chair turns from the judges. Additionally, two new singers got a second chance at the competition via Bebe Rexha's Comeback Stage
How Bebe Rexha's Comeback Stage Works
If performers don't manage to turn any chairs during the Blind Auditions, they still have a chance to be chosen for the digital companion series, The Comeback Stage. This year's Comeback Stage coach is Bebe Rexha. Rexha may choose up to six promising contestants during the Blind Auditions to add to her Comeback Team. These singers will get a second chance to return to the competition for the live shows. Mentored by Rexha, Comeback Stage contestants will compete against each other in the digital companion series, with the winner securing a spot in the Top 13. So far four contestants have been chosen for the Comeback Stage and two have been eliminated ahead of the Battle Rounds. The two remaining Comeback Stage contestants are Kanard Thomas and country duo Nathan and Chesi.
The Voice Season 16 Episode 5 Blind Auditions Recap and Results: Who Made The Teams Tonight?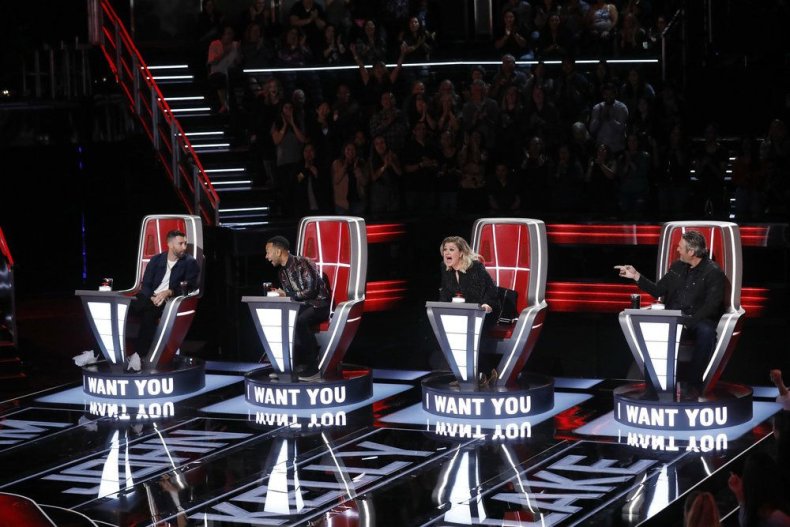 #1 Beth Griffith-Manley
Up first is 46-year-old Detroit, Michigan native, Beth Griffith-Manley. Beth has been a backup singer for several years. Her father was Motown musician Johnny Griffith. She performs "Til You Come Back To Me That's What I'm Gonna Do" by Aretha Franklin. John and Kelly turn. In the end, she goes with Team Kelly.
#2 Sekii
Up next South African contestant Selkii. Selkii resides in Florida where she's married to a comedian/juggler. The two met while working on a cruise ship. Selkii performs an original version of "I Try" by Macy Gray. She is the first performer of the evening to join Team Blake
#3 - Jae Jin
Up next is 33-year-old Jae Jin from Baltimore, Maryland. The soul singer has recently recovered from a terminal illness that caused his bone marrow to shut down. He underwent chemotherapy and managed to recover. the treatment worked and so Jin decided to get busy living and making music his priority. Jin performs "Hallelujah I Love Her" by Ray Charles. He put in a solid performance, but unfortunately, no chairs were turned.
"I wanted it to feel a little dirtier… you made it too clean and safe," said John.
#4 Denton Arnell
The next performer is 31-year-old Chicago, Illinois native, Denton Arnell. Arnell has been singing and playing the piano since age four. Arnell works with the youth ministry in his church, alongside his girlfriend. Arnell performs, "Hold On We're Going Home," by Drake. John turns quickly but isn't joined by any others.
"You've got an awesome voice man, I love it," said Adam.
"Your tone is wonderful. You took a song that could have been less exciting and made it your own," said John.
As Arnell prepares to join Team Legend, he surprises his girlfriend with an on-stage marriage proposal.
#5 Ciera Dumas
21-year-old Kernersville, NC native, Ciera Dumas. Dumas performs "Tell Me You Love Me" by Demi Moore. It only takes a couple of notes to get Adam and John turning in their chairs. Dumas' voice is a mixture of soul and rock rasp. She'd be a great addition to either team.
"You are spectacular. There is great power in your voice," said Adam.
"I was mesmerized by your voice. It was gorgeous," said John.
Both judges wanted Dumas for their teams, but in the end, she chose Team Adam.
#6 Andrew Sevener
Next up is 22-year-old Alvarado Texas resident, Andrew, Sevener. Andre has been playing music with his family for years but hopes to make a break into professional music on The Voice. Sevener performs "Honky Tonk Women" by The Rolling Stones. Sevener puts a country spin on the song, but it isn't till he breaks out an electric guitar solo that Blake turns around. Not surprisingly, no one else even attempts to turn around.
"You sang your tail off," said Kelly.
"When you hit those high notes, you electrified the whole room," said John.
#7 Mari
The next contestant is a 20-year-old makeup artist from Claremont, Florida. Mari's intro is short, but when she hits the stage though singing "Boo'd Up" by Ella Mai it takes only a few notes for John, Kelly and Adam to turn around. Mari's range and tone are so rich and vast, it's no wonder the chairs flipped so quick.
"You're sound is so cool … it's so fluid," said Kelly.
"You come off as really confident … whatever comes, you will be ready," said John.
"Your tone was great … I turned around because I think you do something no one else here does," said Adam.
Blake has been gunning hard for all talent to go to John tonight but Mari made a move for Team Adam.
#8 Crystal Rose
Next on the stage is 26-year-old Kansas City, Missouri native, Crystal Rose. Rose comes from a large family, but after a tragic home fire, Rose's mother had to give her over to the state for care. Rose threw herself into her music as an escape and a way to express her feelings. Rose performs "Wicked Game," by Chris Isaak. She has a beautiful and sultry tone on the low end, but she struggled at the upper end of her range. Unfortunately, none of the coaches turned.
"You were wonderful, but the song required a level of dexterity and complexity that wasn't there," said John.
"I loved so many things about your voice, I was just looking for the common thread," said Kelly.
All the judges encouraged Crystal to return again in the future and she even earned a hug from John Legend.
As Crystal left the stage, she learned that a second chance could be in her cards, as she was invited to join Bebe Rexha's Comeback Stage. You can watch the latest episode of The Comeback Stage on the official The Voice app.
#9 Abby Kasch
Next up is 30-year-old Palos Park, Illinois native Abby Kasch. According to Kasch, she's been singing in bars since she was age 12. Kasch is a self-proclaimed tomboy and aspires to be a professional country music singer. Kasch performs Gretchen Wilson's, "I'm Here for the Party." Kasch puts on a great show, but both Blake and Kelly wait for the end of the performance to push their buttons.
"I have to turn around out of respect when I love something," said Kelly.
"I was just waiting for the big note at the end … I couldn't wait to press my button once I heard it," said Blake.
Both Blake and Kelly vied hard for Kasch and in the end, Abby chose Team Kelly.
#10 Mikaela Astel
Next on stage is 14-year-old Queens, New York native Mikaela Astel. When Astel isn't hanging out on her aerial silks, she's singing and playing her guitar. Astel started the School of Rock at age 7 and has been performing everywhere she can. She performs Electric Love by Borns. She has one of the more unique voices on the show. Both Kelly and John turn their chairs.
"Your tone cannot be taught … it's so interesting and cool," said Kelly.
"Special voices are hard to find and you have one," said John.
After some thoughtful consideration, Astel chooses Team Kelly.
#11 Anthony Ortiz
Up next is 20-year-old Tampa Florida resident Anthony Ortiz performing "That's What Makes You Beautiful," by One Direction. He joins Team Adam.
#12 Oliv Blu
Next up is R&B performer who Oliv Blu. She performs "On and On" and scores a spot on Team Legend.
#13 Kayla Seeber
Up next is 18-year-old Poplar Grove, Illinois native, Kayla Seeber. Seeber comes from a small farm town and has always stood out from the crowd. At 17, Seeber came out to the world through a song she wrote. Music is the one place Seeber feels that she fits in. Seeber performs "Baby One More Time," by Britney Spears, but the song is almost unrecognizable. Seeber puts a kind of rock/ska twist on it. The performance was unique but unfortunately, none of the judges turned.
"You are so cool," said Kelly. "I loved your take on this song … but I felt it was a little guarded," said Kelly.
Kayla was given a second chance on the show, however, via The Comeback Stage. She will battle against Crystal Rose for a chance to return to the main show. To see the results of the battle, watch The Comeback Stage via the official The Voice app.
#14 Shawn Sounds
The final performer of the evening is Houston, Texas teacher, "Mr. Taylor." Taylor goes by the stage name of Shawn Sounds. Sounds says he's hungry for a win. He performs "All My Life" by K-Ci & JoJo. From the first note, Sounds is on fire. His voice cuts cleanly through the air. His voice is truly lovely. The judges don't have many spots left on their teams and so there a lot of deliberation but towards the end, John, Adam and Blake turn together, soon followed by Kelly. Sounds is the only four-chair turn of the evening.
"You have lit a fire," said Kelly.
"Your tone is beautiful, your range is great … but at the end! That was one of the best ending runs I've ever heard," said John. "You nailed it!"
"You are an artist. You paint with your voice … I think you're a brilliant singer," said Adam.
All the judges were hoping to snag Sounds, but in the end, he joins Team Legend.
When Does The Voice Air Next? Start Time and Channel
The Voice will skip this week's Tuesday night time slot and return on Monday, March 18 at 8 p.m. EDT. You can watch it live on NBC, or catch up the day after it airs via Hulu or NBC.com.