The Voice Season 17 Predictions: Which Contestants are Headed to the Live Playoffs
The Voice knockout rounds are over, which means the live playoffs are finally underway. Coaches Blake Shelton, Gwen Stefani, Kelly Clarkson and John Legend said their goodbyes to a few more contestants during Tuesday's final pre-recorded episode, and now each team has five remaining members in the competition.
Mega mentor Taylor Swift also said her final farewell to the contestants after offering her expertise on the last four episodes of the show. Preston C. Howell, Zach Bridges and Calvin Lockett all made their exits Tuesday while Gracee Shriver, who was originally a member of Team Legend, was saved by Shelton and will continue to compete as a member of his team.
In total, 20 artists will move forward to the playoffs, the phase of competition when fans will finally have their say in who stays and who leaves the NBC singing contest. The Voice coaches are initially responsible for selecting contestants, choosing their top picks during the battle rounds and also picking the final members of their teams during the knockout rounds. During the live playoffs, viewers get to vote for their favorite contestants.
After the first week of live playoffs, which will kick off on November 11, only 13 contestants will remain. Eliminations will continue according to fan votes each week until the last contestant standing is crowned winner.
So who's still in the running? Read on to see which contestants advanced to the live playoffs below.
Team Blake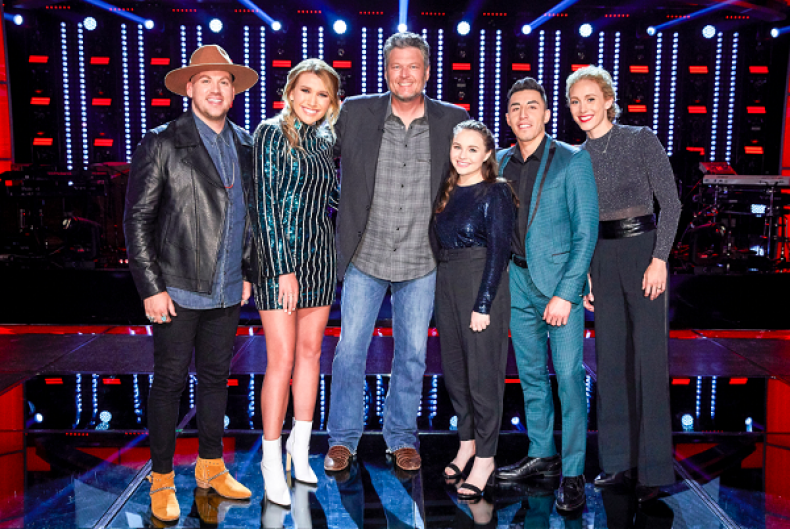 The country star started Season 17 with 13 contestants on his team. Of that baker's dozen, the remaining members on his team are Cali Wilson, Kat Hammock, Ricky Duran and Ricky Braddy. Gracee Shriver joined them after Blake stole her from John Legend's team. Former Team Blake contestants who have since been sent home include Cory Jackson, EllieMae, Jordan Chase, Josie Jones, Lauren Hall, Marina Chello, Matthew McQueen and Zach Bridges.
Team Gwen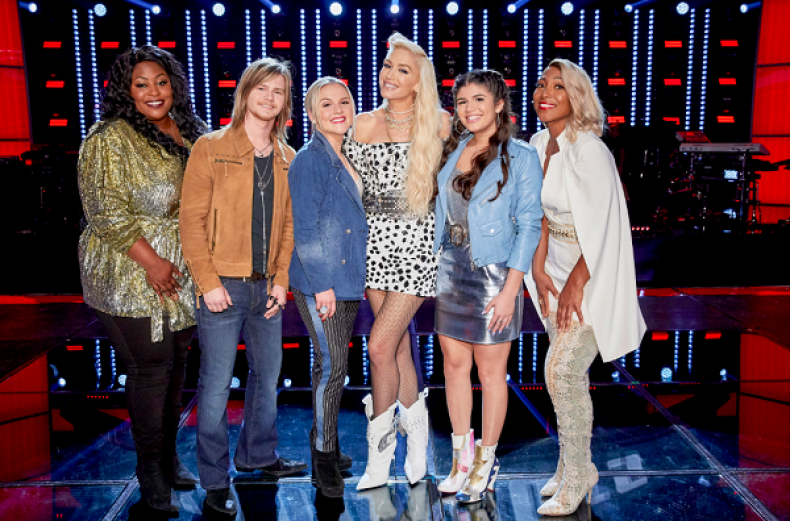 Out of 12 original team members at the start of the season, Stefani is still coaching Kyndal Inskeep, Jake HaldenVang, Rose Short and Myracle Holloway, and has now added former Team Blake member Joana Martienz. Meanwhile, Brennen Henson, Calvin Lockett, Caroline Reilly, Destiny Rayne, Elise Azkoul, Jessie Lawrence and Royce Lovett have all been eliminated.
Team Kelly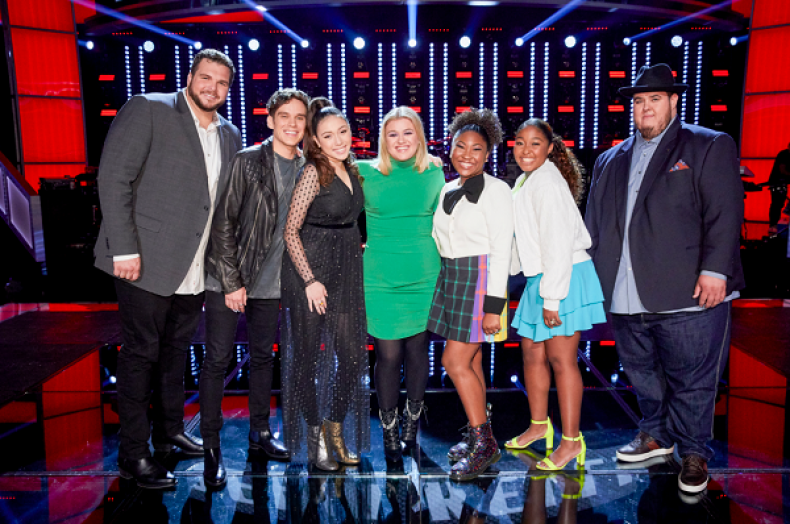 The original American Idol winner originally had 11 acts on her team, including the best friend duo Hello Sunday, who have moved on to the live playoffs. Joining them will be Jake Hoot, Shane Q, Damali and Max Boyle, whom Kelly stole from John's team. Those eliminated from Team Kelly so far include Brennan Lassiter, Brooke Stephenson, Injoy Fountain, Kiara Brown, Melinda Rodriguez and Steve Knill.
Team Legend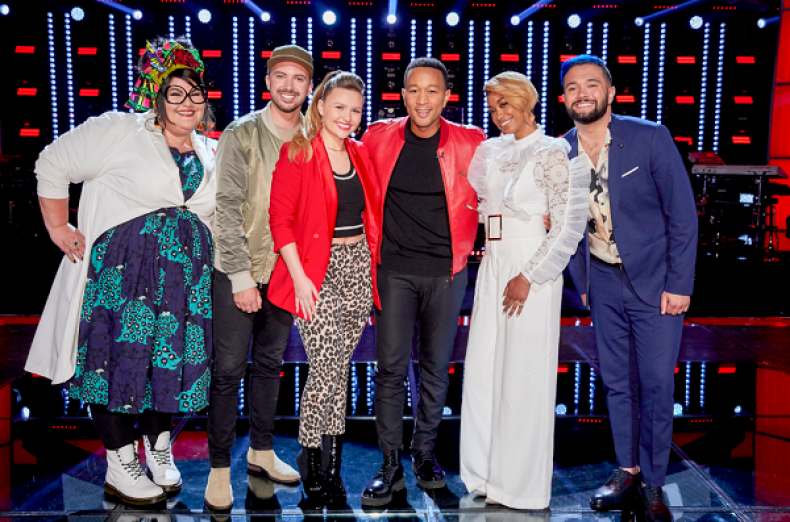 There were initially 12 acts on the EGOT winner's team, however, John will only coach Katie Kadan, Khalea Lynee, Will Breman, Marybeth Byrd and Alex Guthrie, whom he stole from Team Kelly, going forward. The Team Legend contestants to leave the competition so far include Zoe Upkins, Preston C. Howelll, Mendeleyev, Matt New, Jared Herzog, James Violet and sibling duo Dane & Stephanie.
The Voice airs on NBC on Monday and Tuesday nights at 8 p.m. ET.