Bush, Clinton Blast Trump Proposal to Track, Register Muslim-Americans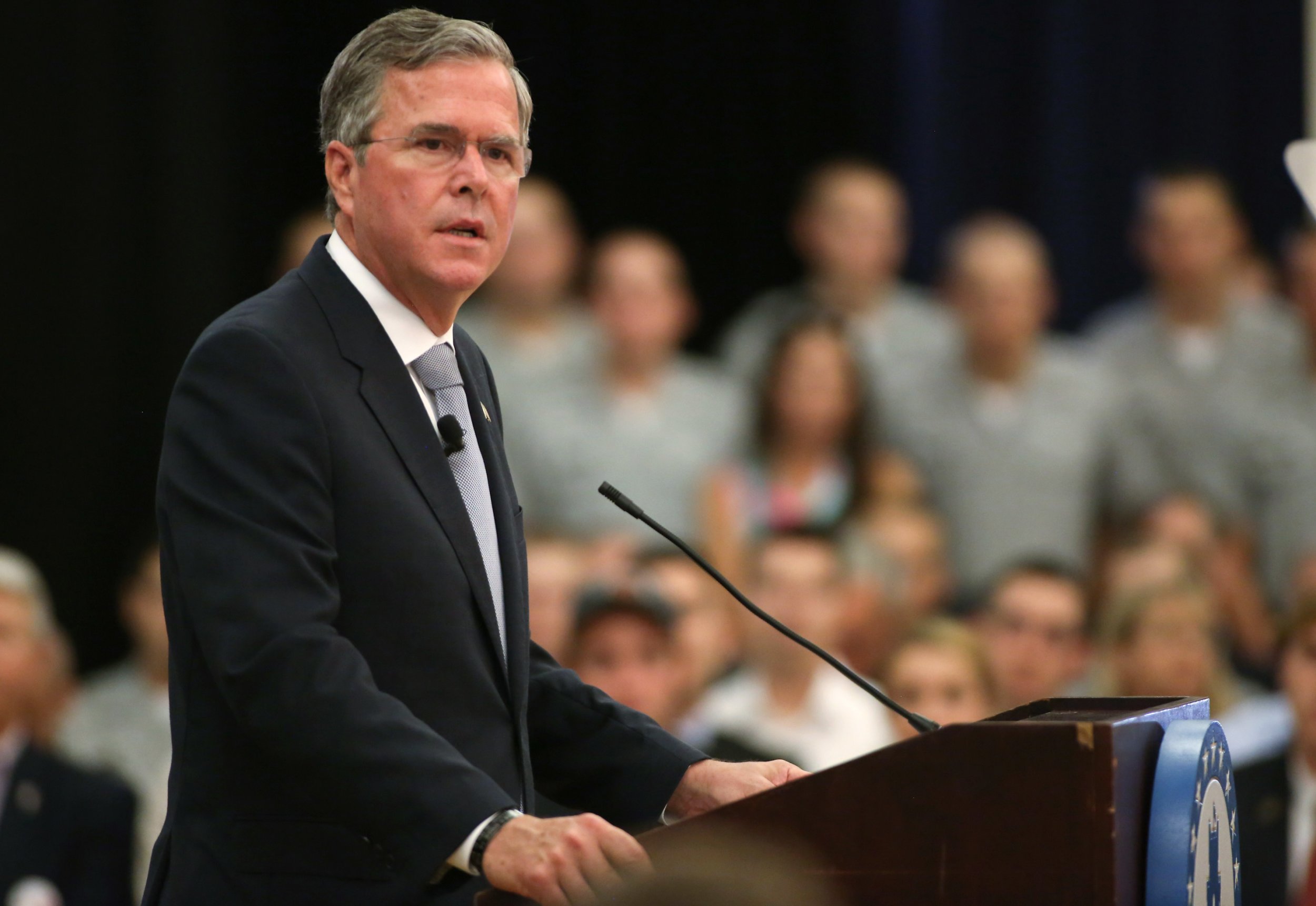 GOP presidential hopeful Jeb Bush on Friday repudiated rival Donald Trump's suggestion that the U.S. should track and monitor Muslim-Americans in response to last week's attacks in Paris that left 130 dead.
"You talk about internment, you talk about closing mosques, you talk about registering people...that's just wrong," Bush said in an interview with CNBC's Joe Kernan. "It's not a question of toughness. It's manipulating people's angst and their fears. That's not strength, it's weakness."
On Thursday, in an interview with Yahoo News, Trump said he would not be opposed to forcing U.S. Muslims to register or carry identification marking them as Muslims. At a campaign event Friday in Iowa, he doubled down on his comments. Asked by reporters if, as president, he would require Muslim-Americans to register in a national database, Trump said he "absolutely" would.
Democratic front-runner Hillary Clinton also criticized Trump for his comments. On social media, she termed Trump's rhetoric "shocking" and called on other presidential hopefuls to denounce him.
Trump's lead in the polls has widened in the aftermath of the Paris attacks.