iTunes Top 100 List Hints at 'The Voice' 2019 Top 4 and Contestants Who May be Vying for Instant Save
It's officially the semi-finals on Season 17 of the NBC singing competition The Voice and this season's Final 4 will be revealed during the show on Tuesday, meanwhile, four others will be sent home.
Just like previous seasons of the show, following the Top 8 performances on Monday night, contestants' song covers popped up all over iTunes Top 100 chart. However, it was a particularly special chart for The Voice as three Season 17 contestants all made it within the Top 10 hours after the show aired.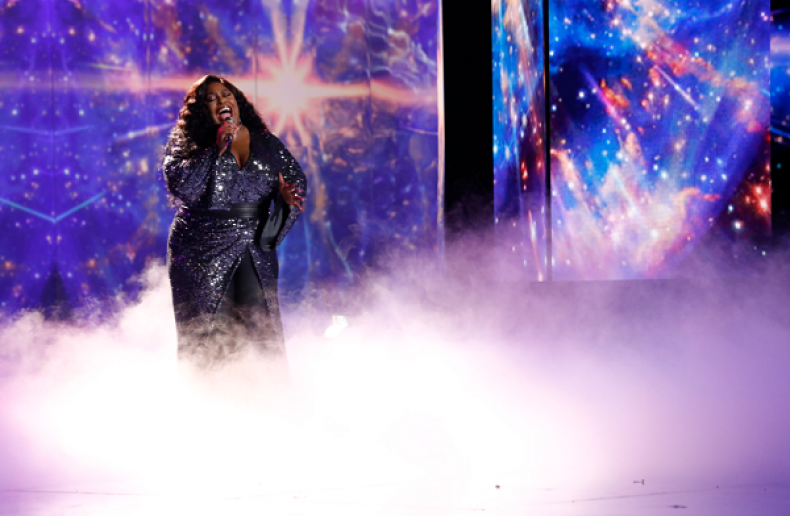 Team Kelly Clarkson's country star-in-the-making Jake Hoot topped the chart, reaching the # 1 spot with his cover of The Eagles' "Desperado." He was followed by Blake Shelton's team member Ricky Duran whose cover of "Let It Be" by The Beatles ranked # 2 on the Top 100 chart. Trailing behind the men was Rose Short, whose performance of Foreigner's "I Want To Know What Love Is" not only landed her at # 7 on the chart, but also brought her coach Gwen Stefani to tears on Monday.
"Oh my God, I'm crying," Gwen said following Rose's performance. "That was unbelievable. I'm so in awe of you. I'm so honored to work with you."
The outstanding performance earned Rose a standing ovation from Gwen, Blake, Kelly and fellow coach John Legend, but it came from a heartfelt place. The Texas native revealed to People magazine the song selection came during a particularly emotional week for her after learning of the death of a close friend, whose funeral she was unable to attend. Rose said she was "finally able to release some things" while singing Foreigner's hit song.
"I just feel like I finally was able to let some things out," she explained in an interview released Tuesday. "You know when you're just working and you're just going. I grieved for my friend for two weeks but it was like, O.K., you got to keep on going. I didn't think I would connect with this song that much... I'm just full of emotions. I thought I was going to break down in the middle of it. I had to hold it together.
While Rose, Jake and Ricky reached the Top 10 on iTunes, their fellow contestant, Chicago soul-singer Katie Kadan, wasn't far behind, reaching the #13 spot.
As for Team Blake member Kat Hammock, Team Kelly's Hello Sunday and Team Legend contestants Marybeth Byrd and Will Breman, they may find themselves competing in the Instant Save round if the iTunes chart is any indication of their standing in the competition.
Kat ranked #37 on the chart while Hello Sunday and Marybeth placed #46 and #63 respectively. Will landed on the chart in the #95 spot.
Unlike former seasons, placement on the iTunes chart doesn't equate to fan votes. The show used to allow the artist with the most iTunes plays to receive a 5x vote multiplier, upping their odds of being safe while the bottom remaining artists were forced to sing in the Instant Save round. Now, the iTunes charts are merely for fans' musical enjoyment but the placements still hint at which songs listeners took a liking to the most.
Viewers will have to wait and see which contestants will move forward to the Final 4 when The Voice airs on NBC on Tuesday at 9 p.m. ET.