The Voice judging panel is getting another shake-up as No Doubt frontwoman (and fiancée of fellow Voice judge Blake Shelton) Gwen Stefani is leaving the show again for Season 20. Taking her place will be Nick Jonas, who also took the "Hollaback Girl" singer's place the last time she left the NBC show.
This was revealed in a heavily-produced video on the Jonas Brother's Instagram account where fellow judges Shelton, Kelly Clarkson and John Legend were speculating about who would be the new judge, only for them to find Jonas meditating in order to "live and breathe" the competition.
Gwen Stefani has so far not spoken publicly about why she is leaving the show again. Despite having been a judge on the show for five seasons, she has never stayed on the judging panel for two consecutive years, so it may be that she just likes to alternate her time doing the show and doing other projects like recording Christmas albums.
The last time Stefani missed a season of the show earlier this year, it was because the singer was in the midst of a Las Vegas residency when the auditions for the show were taking place, meaning she was unable to do both. This suggests the singer may be planning further touring in 2021, or simply wants to spend more time with her three children.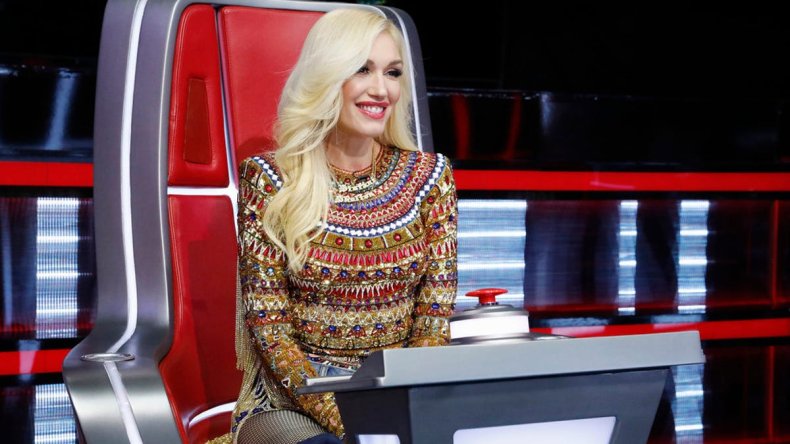 There is also the question of a wedding to be arranged. In October, fellow judge Blake Shelton proposed to the singer, whom he has been dating for the past five years.
They have not confirmed when this wedding will take place, but an unnamed source told Us Weekly: "COVID-19 has turned their world upside down, as it has with so many families. Gwen knows she is blessed and wants to have the wedding as soon as social distancing guidelines are lifted...Gwen didn't wait this long to get married just to have her family watch on Zoom."
Shelton, however, will remain as a judge on The Voice, where he is the only judge who has worked on every single season of the NBC show.
Though Stefani will not be returning for Season 20, set to air at some point in 2021, she will remain as a judge for the remainder of the current season.
In the video announcing Jonas' return to The Voice, the actor said: "I've been living and breathing The Voice since season 18, I've honed my skills, 'Channel your inner champion. Make Blake cry.' Little do these coaches know, I've grown stronger by the day. The newbie has now become the master."
The Voice airs Mondays and Tuesdays at 8 p.m. ET / 7 p.m. CT on NBC.