'The Voice': Why Nick Jonas is Leaving the Show and Who is Replacing Him
Nick Jonas has become the first Voice judge to sit in the red chair for only one season. The Jonas Brother had joined Blake Shelton, Kelly Clarkson and John Legend on Season 18 on the NBC show, but will be replaced by a returning judge when the show returns for Season 19 in the fall.
As for why Nick Jonas is leaving The Voice, it may be down to who is coming back rather than why he himself wanted to leave. For Season 19, Gwen Stefani will be returning, after previously acting as a voice judge for Seasons 7, 9, 12, and 17, as well as acting as a part-time advisor for Seasons 8 and 10.
The former No Doubt singer, whose partner is Voice judge Blake Shelton, sat out Season 18 due to her signing up to a Las Vegas residency. Originally set to continue until May, her Just a Girl concerts ended in February due to the coronavirus–ironically, two days before The Voice began, and the same day Jonas' own tour with his brothers came to a close.
Nick Jonas, who has not yet released a statement about his exit from The Voice, now becomes the judge with the shortest tenure as a judge on the NBC hit. He beats Jennifer Hudson, Miley Cyrus, Usher, and Shakira, all of whom judged two seasons.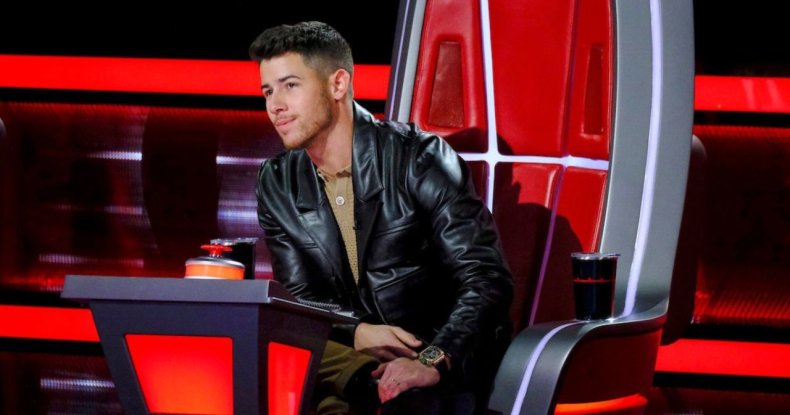 While Stefani returns to The Voice from a Vegas residency, Jonas could be heading to Nevada himself. The Jonas Brothers previously had to cancel their April Vegas residency due to the coronavirus. Though there have been no plans announced for rescheduled dates, with Jonas now free the band could play the city whenever Vegas concerts begin to take place again.
The news of the Jumanji actor's departure from the show came as NBC released their fall schedule. The Voice is among the shows coming back to the network in September or October. The show will be joined on Mondays by Manifest, recently renewed for Season 3, and on Tuesdays by This Is Us and New Amsterdam.
In his first and so far only season in the judges' chair, Jonas' act Thunderstorm Artis came third, beaten by Toneisha Harris and eventual winner Todd Tilghman, both of whom were mentored by Blake Shelton.
When Jonas was announced as a judge, he said in a statement: "I'm so excited to be a part of The Voice family. It's such an awesome group of individuals, and I can't wait to help these artists really build and hone in to find their unique voices."
Though Stefani did not appear as a judge in Season 18, she did make an appearance on the final, performing the duet "Nobody But You" with Shelton.
After the news of her return came out, Stefani tweeted: "Cannot wait!! gx #TeamGwen #TheVoice."
The Voice returns this fall to NBC.