When Does 'The Voice' Come Back? Season 18 Premiere Date, Coaches and Everything Else to Know
In a few weeks, fans of The Voice will be reunited with their favorite coaches. Season 18 will officially start on February 24, and coaches Blake Shelton, Kelly Clarkson and John Legend are set to return to their red swivel chairs while Carson Daly will return as host.
There will be a cast shake-up when the new season premieres on NBC. For starters, Gwen Stefani won't be back as a coach. During Season 17, NBC announced that Stefani would not return to the show in 2020 so she could focus on her Las Vegas residency, which resumes on February 15 and extends through the spring and summer.
Nick Jonas will make his coaching debut on The Voice as Stefani's replacement.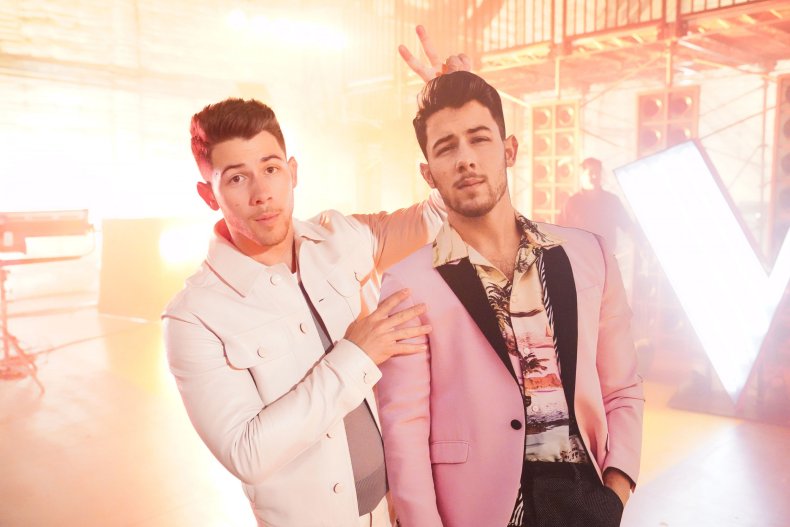 The superstar singer revealed he would be joining the coaching table in October. While his fellow coaches welcomed him to the show with open arms, viewers should expect Jonas to receive a little friendly "bullying" from Shelton, who has dated Stefani for the past five years.
"I'm gonna take [Gwen leaving The Voice] out on Nick Jonas," country star Shelton told Extra in December. "I mean, it's not his fault. But I'm not happy about it and he's gonna be sitting there, the new guy. So I'm gonna bully him a little bit, to be honest with you."
Shelton may actually be more thrilled to have Jonas on the show than he lets on. In the new Season 18 promo, which was released on Thursday, Clarkson and Legend discovered Shelton to be one of Jonas' superfans after finding Shelton's dressing room covered in pictures and cutouts of their newest castmate.
As entertaining as the banter between Jonas and Shelton might be, fans will likely get an even bigger kick out of seeing Jonas' and his team members interact with his chosen mentors come Season 18. The "Jealous" singer revealed he enlisted his siblings and former Jonas Brothers band mates, Kevin and Joe Jonas, to serve as his mentors.
"Well, it's that time to tell you exactly who my advisers are, my mentors are for my team. These two guys are some of the most trusted people in my life. It's Hall & Oates. Just kidding. It's Kevin and Joe Jonas!" Nick Jonas revealed in a Twitter video in January. "These guys are my brothers, my band mates, my best friends. And they're going to help me take Team Nick to the next level."
The Season 18 mega mentor has yet to be revealed—Taylor Swift held the position last season—but Clarkson, Legend and Shelton's team advisers were recently announced. British singer Ella Mai is set to advise Team Legend while Dua Lipa and Bebe Rexha will help Team Kelly and Team Legend, respectively.
The Voice will return with the Blind Auditions on February 24 at 8 p.m. ET.