Watch 'The Voice' Contestants Meet Their Season 19 Mega Mentor, Usher
The battles have wrapped on Season 19 of The Voice, and now it's time for the knockout rounds.
Coaches Blake Shelton, Gwen Stefani, Kelly Clarkson and John Legend will pair their teammates up once again, but this time around contestants won't have to sing with one another. Instead, they'll be choosing their own songs to sing in front of the coaches in a face-off against their chosen competitor.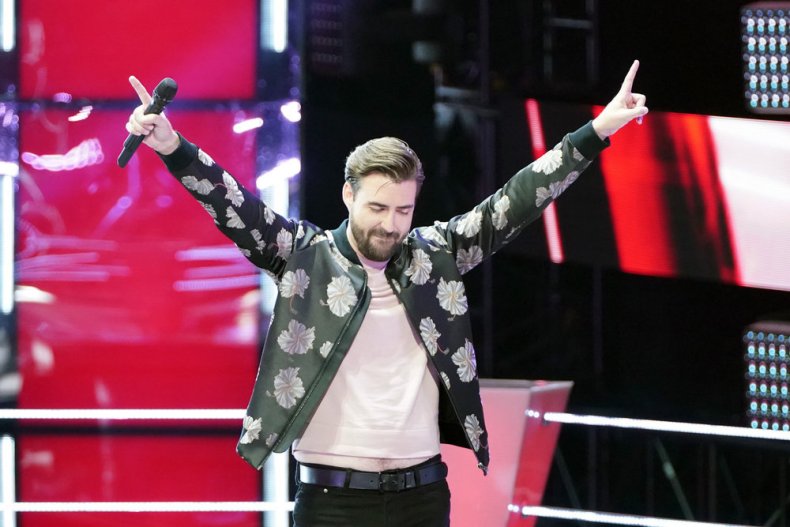 With so many amazing voices on the show this season, the coaches are going to need all the help they can get. So, The Voice crew enlisted someone who not only has experience performing on the big stage but someone who has actually sat in the coaches' famous red swivel chairs on the show: former The Voice coach Usher.
In a sneak peek of Tuesday night's episode, everyone is thrilled to have Usher back on the show. With his musical expertise and experience as a coach, he's just the right mega mentor to help guide the Season 19 artists through the next round of the competition.
"Our mega mentor this year is someone who I have immense respect for as one of the great performers of our generation," Legend says in the clip.
Usher is pretty thrilled to be helping out this season too.
"I love being a mega mentor. I love being here at The Voice. It's my home away from home," Usher says.
The award-winning singer served as a coach on The Voice for Seasons 4 and 6 alongside Shelton and former coaches Adam Levine and Shakira. He even got a win during his tenure when Josh Kaufman was named The Voice champion back on Season 6.
As the mega mentor, Usher will sit with the coaches and their knockout pairs during rehearsals. He'll offer feedback and guidance as the artists prepare to sing against one another at the big show in front of all of the coaches.
If viewers thought coaches had their work cut out for them with their pairings during the battle rounds, they'll certainly get a kick out of seeing Shelton, Stefani, Clarkson and Legend sweat from the artist pairings in the next round.
Six artists are set to perform on Tuesday including Team Legend member Casme, who will compete against fellow team member Tamara Jade, Team Gwen members Payge Turner and Ryan Berg, Team Blake members Ben Allen and Worth the Wait.
The Voice airs on Monday and Tuesday nights at 8 p.m. ET.