Watch 'The Voice' Artists Compete for America's Vote in the Four-Way Knockout—Sneak Peek
Season 19 of The Voice is truly getting down to the wire. The last few contestants are set to perform in the final knockout round of the competition on Tuesday, which means America will get the chance to vote and save one artist in the highly anticipated four-way knockout.
Before viewers hear from those four artists, coaches John Legend and Kelly Clarkson and will have to choose between the remaining contestants on their teams. Coaches Blake Shelton and Gwen Stefani made all their final picks during Monday night's episode.
Usher, the Season 19 mega mentor, will also make his final appearance on The Voice as he helps the coaches guide team members through their last performances before the live shows.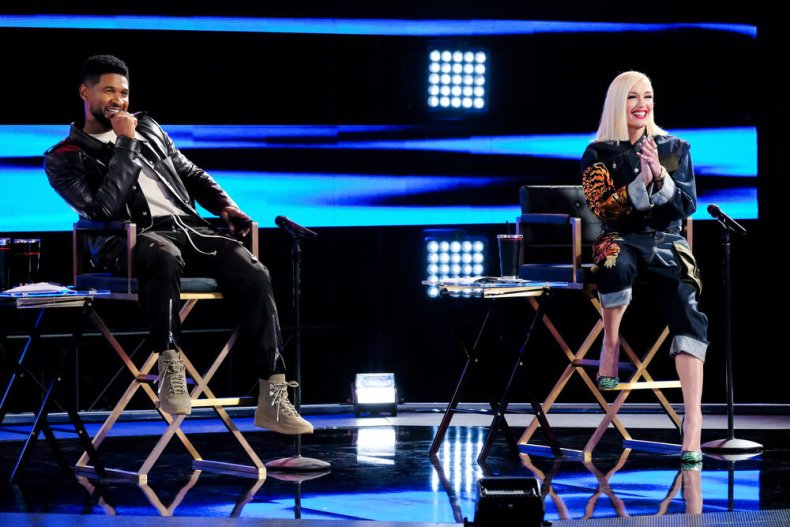 For Team Kelly, Taner Gomes will perform a cover of "Real Good Man" by Tim McGraw. The country singer is up against powerhouse vocalist Marisa Corvo, who'll be dishing out a rendition of the Cher classic, "If I Could Turn Back Time."
Team Legend members John Holiday and Cami Clune will duel it out with their covers of "All By Myself" by Celine Dion and "I Put a Spell On You" by Annie Lennox, respectively.
Then, viewers at home will have their work cut out for them as they decide who to vote for between the four artists the coaches saved earlier in the competition. "I'm so excited for the four-way knockout. The fans are going to vote and decide who gets to go to the lives," Legend says in the Season 19, episode 11 sneak peek.
America will vote on performances from Team Legend's "soulful, quirky, jazzy" member Julia Cooper, who will sing "Wish You Were Gay" by Billie Eilish; "15-year-old soul, pop phenomenon" Larriah Jackson of Team Gwen, who will sing "One and Only" by Adele; a cover of "Time to Say Goodbye" by Andrea Bocelli and Sarah Brightman from Team Kelly opera singer Ryan Gallagher—also known as "the male Celine Dion"; and Team Blake's "really big vocalist" Taryn Papa, who will perform the Clarkson hit song "Cry."
It should be a tough choice for America, considering how vastly different all four artists are. Nonetheless, it'll be exciting to watch.
"The competition in this four-way knockout is unbelievable. I'm interested to see what America is going to do," Shelton says in the sneak peek clip.
Part 3 of The Voice Season 19 knockouts will air on NBC on Tuesday at 8 p.m. ET.