'The Voice' Season 21 Line-Up of Coaches, Host and Episode Schedule
The Voice is back on NBC for an impressive twenty first season on NBC but it's a first for one of the new coaches.
The singing competition has been on air for over ten years now and in that time multiple coaches have helped twenty contestants win the $100,000 prize money and a record deal.
Ahead of the show's launch on NBC, let's take a look at which megastars will be hoping to lead their singers to success in Season 21 of The Voice.
Who are the coaches on The Voice Season 21?
Nick Jonas is out and Ariana Grande is in for Season 21. She's following in the footsteps of former coaches Christina Aguilera, Jennifer Hudson, Pharrell Williams and Usher, and will be settling into chair number 3 on The Voice.
Kelly Clarkson takes her spot in coaches seat number 1 for her eighth consecutive season while John Legend is back in seat number 2 for his sixth straight season.
An ever present in the revolving chair, Blake Shelton will be back once again, looking for his ninth win as coach.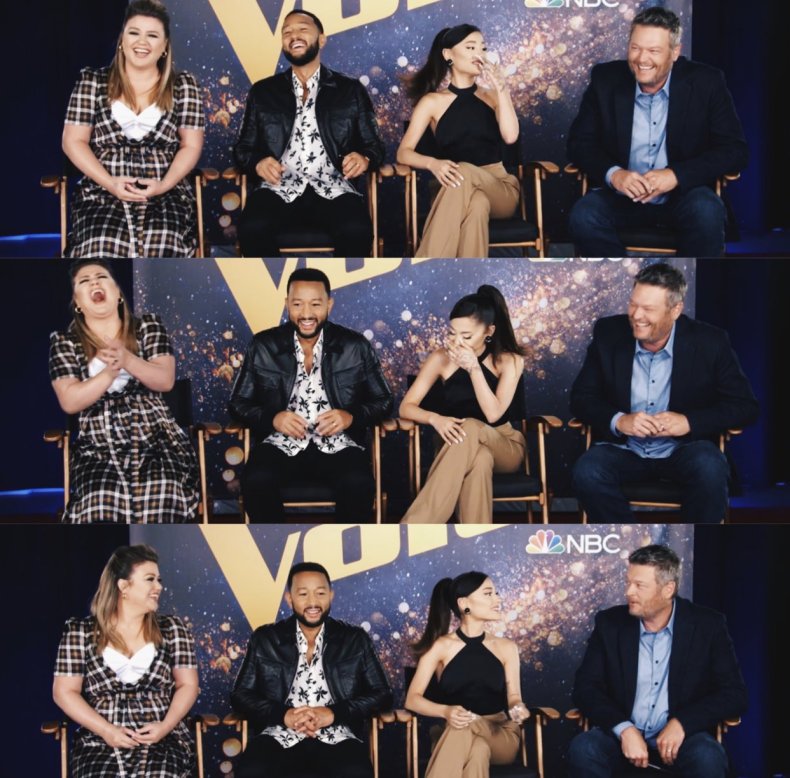 Joining Shelton as the only other mainstay of all twenty one seasons of The Voice is Carson Daly who'll once again be the host.
Who are The Voice Battle Advisors?
In August each of this year's coaches revealed which other big name musicians would be helping them throughout this year's Battle Rounds
Legend introduced his advisor, the "incomparable, multi-talented, incredible" Camila Cabello. Clarkson was psyched to reveal her advisor Jason Aldean while Blake Shelton had fun introducing his helper Dierks Bentley.
The youngest judge Ariana Grande will be helped out by her "dear friend" and stage legend Kristin Chenoweth.
Grande shared the news on her Instagram account and paid further tribute to her new TV advisor. She said: "I cannot tell you how thankful I am to have shared this with her and to have been able to "teach" with someone I have learned the absolute most from. my heart is in shambles. we had the most fun. I love my team. I love my Cheno."
When does The Voice Season 21 air?
The first episode of Season 21 of The Voice starts on Monday September 20 at 8pm ET on NBC with Episode 2 airing the following night at the same time. Episodes 3 and 4 will air on the following Monday and Tuesday on September 27 and 28.
In previous seasons, The Voice often airs just once a week on Mondays before reverting back to its usual Monday/Tuesday combination towards the later part of the season.
During the seasons that air in the second half of the year, the finale usually airs during the middle of December.