Where Are 'The Voice' Winners Now? From Season 1 Champ Javier Colon to Season 16's Maelyn Jarmon​
It's been a long journey for the remaining Top 4 contestants on The Voice, but soon a Season 17 winner will be crowned, joining the long list of champions from past seasons.
Artists Jake Hoot, Ricky Duran, Katie Kadan and Rose Short are set to pull out all the stops during their final performances on Monday. On Tuesday, the contestant with the highest number of America's votes will be named the Season 17 winner.
The upcoming final round of the singing competition is sure to be an exciting one, especially since coaches Blake Shelton, Gwen Stefani, Kelly Clarkson and John Legend have a member of their team still in the running. It's the first time all four coaches have helped a contestant make it to the final four since Season 7, and they'll likely be doing whatever they can to help defeat Blake, who's led a contestant to The Voice's winner's circle six times since the show's premiere—more than any other coach on the show.
Blake may have had the most winners come from his team, but the other coaches aren't fairing too bad either. Since the show first debuted in 2011, a number of celebrity coaches have helped contestants hone in on their craft on The Voice, and plenty of them have saw artists all the way to the finish line. Their efforts have helped some musicians succeed well beyond the competition, too.
Take a look at all the people who've won on The Voice over the years below.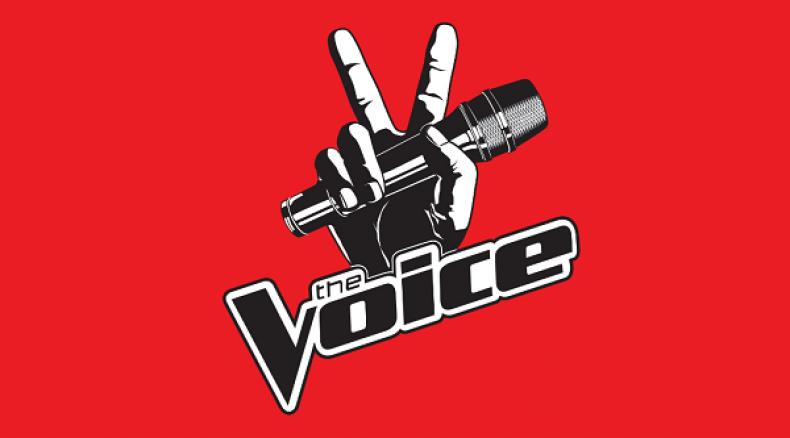 Season 1
The Voice premiered with coaches Adam Levine, CeeLo Green, Christina Aguilera and Blake and plenty of outstanding and talented contestants. Connecticut singer Javier Colon from Team Adam won the first season of the competition following his awe-inspiring original song "Stitch by Stitch," performed during final week. Since then, the acoustic soul singer has released a few albums including his 2011 debut, Come Through for You, which dropped shortly after he won the NBC singing competition and even included a guest feature from his coach Adam on the track "Stand Up." His most recent album, Gravity, released in 2016.
Season 2
Jermaine Paul was the first to secure a win for Team Blake. The New York R&B singer crushed the competition with his rendition of "I Believe I Can Fly" during the final performances. His cover of the R. Kelly song even made it on Billboard's Hot 100 list. Jermaine continues to perform and make music with his latest album, For the Record, releasing in early 2019.
Season 3
Florida singer and Team Blake member Cassadee Pope wasn't just the first country singer to win The Voice, she was the first woman to earn the title too. She's continued to enjoy a flourishing career as a country music artist. Her first album, Wasting All These Tears, released shortly after her win in 2013, charted at No. 37 on Billboard's Hot 100. She's spent plenty of time touring with some of country music's biggest artists too including Tim McGraw and Dierks Bently. Cassadee released her second album, Stages, in February 2019.
Season 4
Yet another win for Team Blake, country crooner Danielle Bradbery was the youngest person to win The Voice at age 16 in 2013. A multi-American Country Music Awards nominee, Danielle has since released two albums since her appearance on the NBC competition—2013's self-titled Danielle Bradbery and I Don't Believe We've Met, which debuted in 2017. The singer has also appeared on world tours including Kane Brown's Live Forever Tour before headlining CMA's Introducing Nashville Tour across Europe in the fall.
Season 5
Team Adam's Tessanne Chin took home the crown after belting out an emotional cover of Whitney Houston's "I Have Nothing." The Jamaica-born singer's first album, Count on My Love, debuted in 2014. Along with touring her own album, Tessanne has opened for the likes of Patti Labelle, Peabo Bryson and Gladys Knight.
Season 6
Back when Usher was a coach on The Voice, he secured his first win with team member Josh Kaufman. The soul singer was the oldest person to win the competition at 38 years old. His self-titled album released in 2016 and he's since appeared in Broadway productions Pippin and Home For the Holidays.
Season 7
Despite adding two new coaches to The Voice—Pharrell Williams and Gwen Stefani who replaced Usher and Shakira—Blake was still the one to lead an artist to victory with Craig Wayne Boyd. His first album, Top Shelf, released in 2017 with his latest extended play album debuting in 2019.
Season 8
Pharell scored his first win on The Voice with Sawyer Fredricks, who surpassed Danielle Bradbery as the youngest person to win the competition at age 15. The folk singer's debut self-titled EP landed No. 2 on Billboard's Folk chart in 2015, as did his follow up LP, 2016's A Good Storm. Despite the success of his first two projects, Sawyer departed from his label Republic records in 2017 before releasing his debut album, Hide Your Ghost, independently in 2018.
Season 9
Jordan Smith of Team Adam was the Season 9 champion. The Kentucky singer released his debut album, Something Beautiful, under Republic Records in 2016, followed by a Christmas album later that same year. His third project, Only Love, released in 2018.
Season 10
Alisan Porter was the first singer to help Team Christina get a win. Having already released her first two albums long before appearing on The Voice, Alisan's third project, Pink Cloud, arrived in September 2016. She continues to make music and will soon be wrapping up a touring season with her final performance of the year scheduled for late December.
Season 11
Country-soul singer Sundance Head earned Blake his fifth win of the series. The Texas native has since released two albums, 2016 & Gruene and Stained Glass and Neon and continues to tour his music around the country.
Season 12
Alicia Keys was the winning coach of Season 12 with R&B artist Chris Blue. Although he's released a number of singles since his 2017 victories, he has yet to release a debut album. However, fans can keep up with his EP Fresh Start and singles on music streaming platforms. Chris is also currently on tour with Songbird Foundation.
Season 13
Chloe Kohanski took home the win for Team Blake during Season 13. The Tennessee native released her debut single, "Come This Far," shortly after winning the competition and has since changed her stage name to Chloe MK. Her first EP, Fantasy, released earlier this year.
Season 14
Brynn Cartelli snagged the first win for Kelly Clarkson and bumped Sawyer Fredricks from his spot as the youngest winner of the competition at age 14. Since appearing on the show, Brynn released her first project, a holiday album titled, Have Yourself a Merry Little Christmas, in November.
Season 15
Another win for Team Kelly, Chevel Shepherd took home The Voice title during Season 15. She released her first single, "Broken Hearts," not long after her victory and is expected to release her first album in the near future.
Season 16
John Legend won during his first season with Maelyn Jarmon. She's since released a number of singles throughout the year including the song, "Unforgettable," which features her The Voice coach John. She's also expected to give a special performance at the upcoming Season 14 finale.