Can Annoying Robocall Voicemails Be Stopped? Attorneys General, Angry Phone Owners Argue Against New Marketing Tactic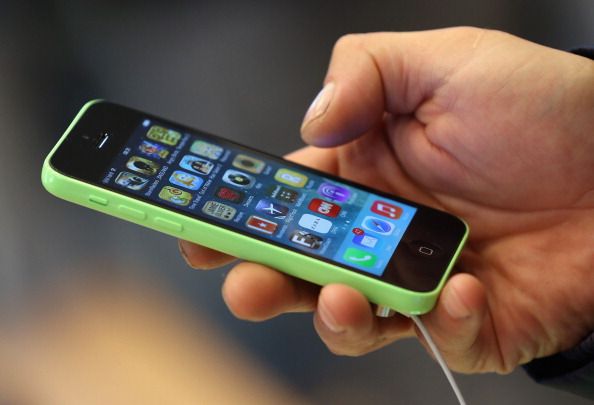 Marketing companies want to leave voicemails on your cellphone—and now one telemarketer is trying to create a loophole to bypass regulations on robocalls by arguing that the messages don't count as a call if they don't make your phone ring.
"The delivery of a voice message directly to a voicemail box does not constitute a call that is subject to the prohibitions on the use of an automatic telephone dialing system or an artificial or prerecorded voice," telemarketing firm All About the Message wrote in a letter to the Federal Communication Commission (FCC) in late March.
The letter asks the FCC to rule on whether such companies can flood consumers' phones with "ringless voicemail" without violating the Telephone Consumer Protection Act of 1991.
The Republican National Committee filed a letter on May 18 supporting All About the Message, claiming that if the FCC barred the practice, "it would have serious consequences for the First Amendment rights of those engaged in political communication via telephone."
Thousands of consumers have filed angry comments with the FCC, urging the agency not to allow ringless voicemail.
"I cannot believe you would even consider ringless voice mail robocalls. PLEASE DO NOT APPROVE SUCH ABSURDITY. I do NOT want to receive ANY robocalls," wrote Laurel Kinnamon of Martinez, California.
The fight over ringless voicemail continued Monday, as attorneys general from New York, Massachusetts and Kentucky wrote a joint letter pressing the FCC to reject the All About the Message request.
"Granting companies a free pass to push ringless voice messages to consumers' phones just adds more robocalls and causes significant financial harm to those who are charged for checking their messages," Massachusetts Attorney General Maura Healey said in a statement.
U.S. consumers suffered through 2.4 robocalls per month in 2016. Such calls are the top source of complaint to the FCC, according to a press release from the attorneys general.
"Consumers with prepaid cell phones or phone contracts with limited allotments of minutes will be charged for checking their messages, and consumers with limited-size voicemail boxes may miss important messages when their voicemail is clogged with unwanted messages," the letter states.
Another problem with ringless voicemail is that it circumvents the most common call-blocking applications cellphone owners use to protect themselves from scams and unlawful calls.
The FCC is collecting public comments before making a decision, and the comments so far seem to skew heavily against ringless voicemails.
"I hate all robocalls and don't answer my phone when it comes from outside my area code. We should be able to discourage all robocalls. With ringless robocalling we'll be attacked by big business and Wall Street," wrote Paul Hon from Minnesota.
"No no no no no. DO NOT ALLOW this. I do not want unsolicited calls on my cell phone and I sure as hell don't want unexpected or unknown voicemail on my phone," wrote David Thornburg from Kansas. "Ringless voicemail is a horrible horrible intrusion into my privacy."
"Ringless voicemails ARE the same as a phone call and should be regulated just like a phone call," wrote Margaret Adams from Washington state. "Those businesses that argue otherwise only do so because they know how irritating it is to everyone and because they know we cannot block the call. It's clearly a work around and I am furious it exists."