Voices From Ukraine: Airport Attacks, Young Men Enlisting
Newsweek has been reaching out to Ukrainians who are in the country to try to get a sense of what is happening on the ground for its Voices from Ukraine feature. Documentary filmmaker Vika Haiboniuk, 29, contacted us on Friday from her home in Rivne, a city of some 240,000 about 200 miles west of Kyiv, the capital city. This is what she told us.
"Today [Friday, February 25] I woke up at 6 a.m. to the sound of explosions," Haiboniuk told Newsweek. "Rivne airport was hit [by a Russian] air strike. No one was hurt, though."
She said that people fleeing the fighting in other parts of Ukraine have been coming to the Rivne region, because so far it has been relatively safe.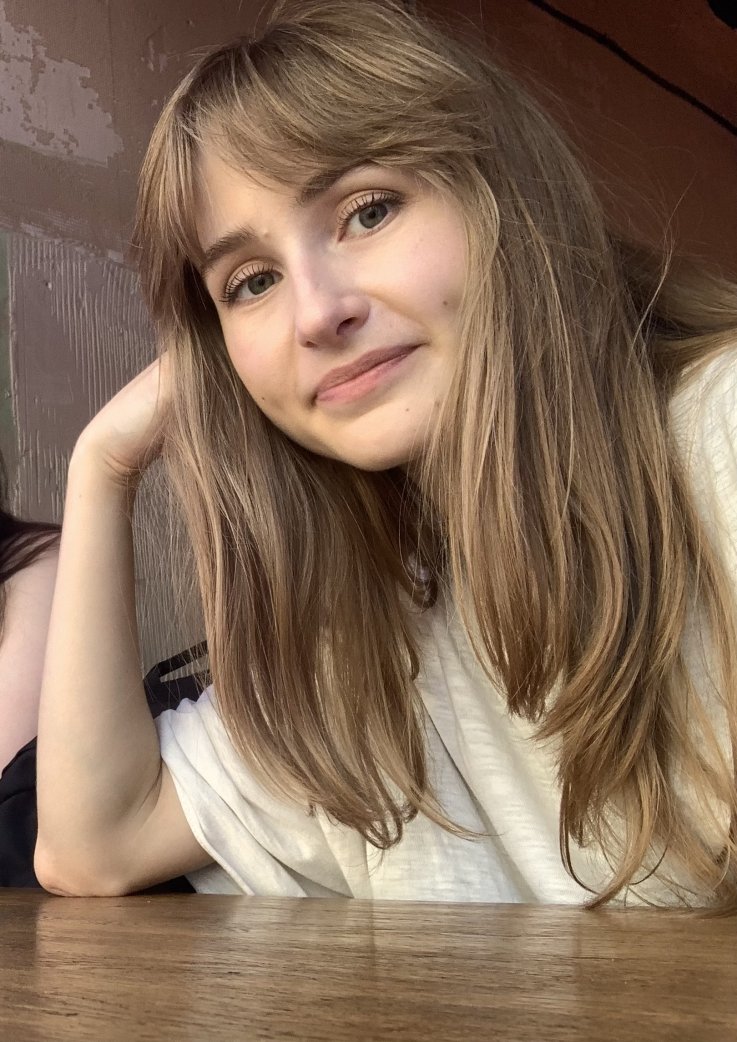 Vika Haiboniuk (pictured) responded to Newsweek from Rivne, Ukraine, about 200 miles west of the capital city of Kyiv.
Photo Provided
But that appears to be changing.
"Today we had four air strike alarms with sirens going off," Haiboniuk said. "People were asked to hide in basements and bomb-proof shelters to be safe."
She said the city has established a nighttime curfew from 10 p.m. to 6 a.m.
The BBC reported that the mayor of Kyiv put a curfew in place at 10 a.m. EST on Saturday that was to remain in force until 1 a.m. EST on Monday.
The mayor said that anyone found on the street during the curfew "will be considered members of sabotage groups of the enemy," the BBC reported.
Haiboniuk, who studied journalism in the United States before returning to Ukraine, was just married last fall, and has now learned her husband may be going to war.
"Today my 28-year-old husband, along with his five friends, signed up for the military," she said. "They're on a waiting list."
"The streets are empty," Haiboniuk said. "People are staying home."