Volcanic Ash Cloud From Eruption at Mount Rinjani Grounds Planes for Third Day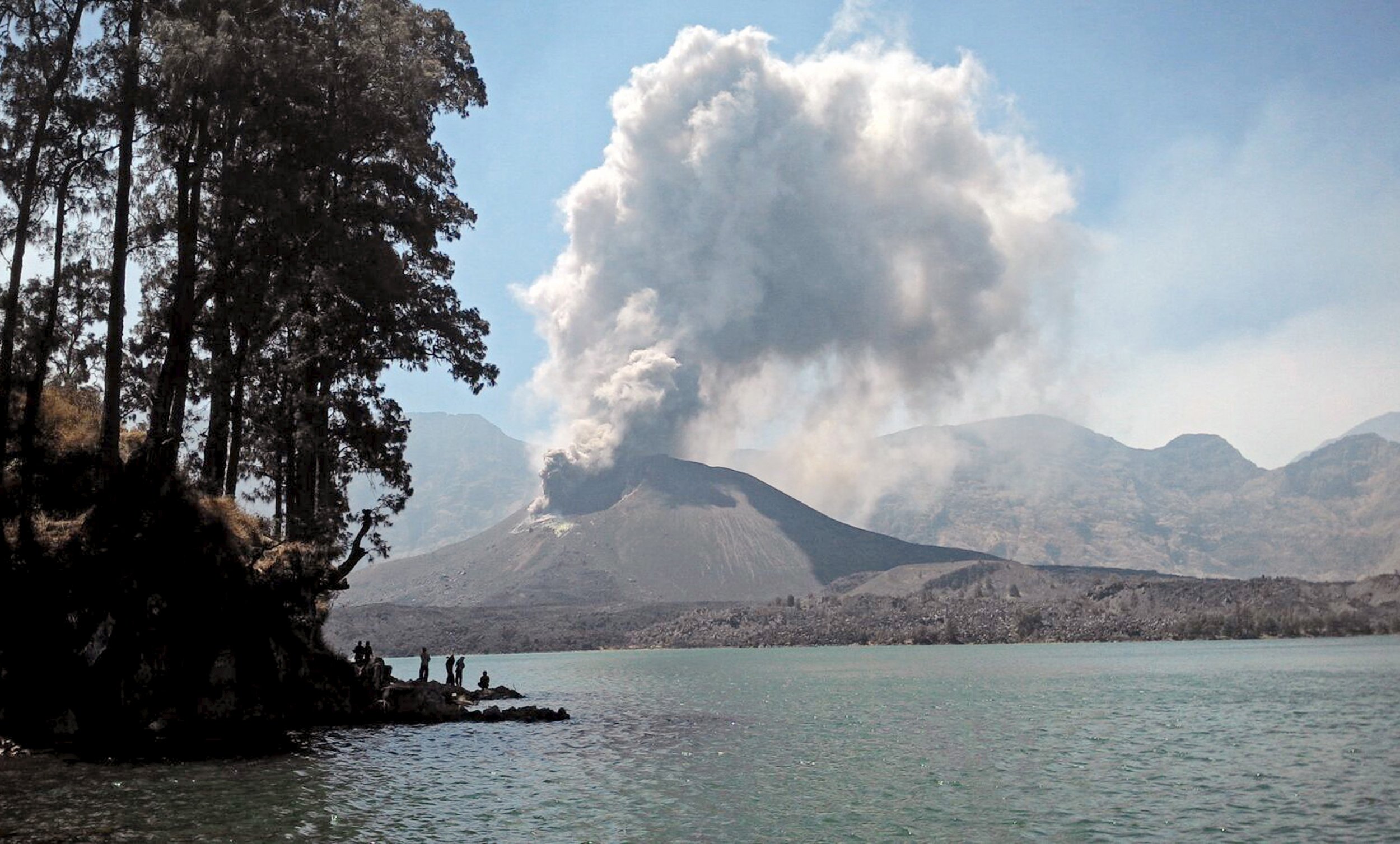 The volcanic eruption of Mount Rinjani in Indonesia has grounded flights for the third day in a row, The Sydney Morning Herald reported Thursday morning local time.
Rinjani, on the island of Lombok, has erupted a number of times since Tuesday, and has the potential to continue erupting, according to Indonesia's National Disaster Mitigation Agency.
Ngurah Rai International Airport on the nearby island of Bali, was closed Tuesday and Wednesday because of the risk of flying through the ash cloud in the skies overhead. Ngurah Rai, the main airport on Bali, will be closed until the morning of November 6, according to the airline Garuda Indonesia. Virgin, Jetstar and AirAsia flights were affected by the cloud on Thursday.
According to the BBC, ash can be pulled into jet engines, affecting the internal operations of the engine and fuel flow.
In July, Indonesia's Mount Raung erupted just 95 miles from the Bali International Airport, affecting air traffic for thousands. One of the most notorious volcano disruptions was in 2010 when the Eyjafjallajökull volcano in Iceland canceled over 100,000 flights, affecting more than 10 million people.