Man Who Fell Into America's Most Dangerous Volcano and Survived Was U.S. Army Soldier on Field Training Exercise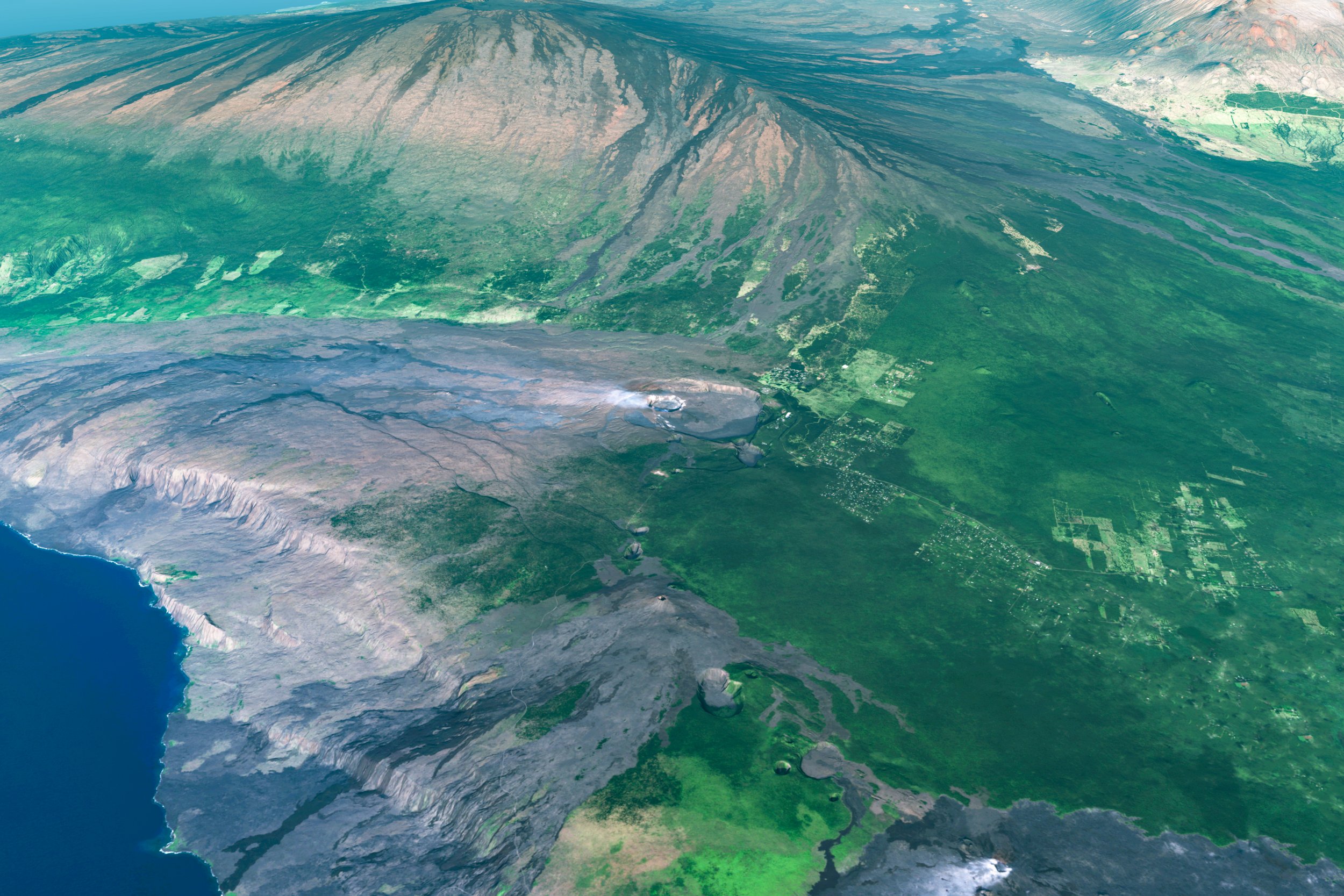 More details have emerged about the man who fell into the caldera of America's most dangerous volcano—Mount Kilauea—and survived on Wednesday.
Kilauea dominated headlines last summer when it spewed lava, ash and "vog"—a dangerous mix of water, carbon dioxide and sulfur dioxide—during a period of intense activity.
At around 6.30 p.m. Wednesday, the man fell at least 60 feet into the caldera after he climbed over a railing guarding the edge of a cliff. Another visitor alerted officials, and members of the fire department found the man on a ledge at about 9 p.m. He was successfully rescued and airlifted to a nearby hospital.
Ben Hayes, chief of interpretation and education at Hawaii Volcanoes National Park, said the man was a 32-year-old soldier with the Army who was on Hawaii Island for a field training exercise.
In a statement, Hayes also said that some 25 responders were involved in the search and rescue effort, which involved National Park Service employees, members of the fire department and others.
"Hawaii Volcanoes National Park thanks the help and support from Hawaii County Fire Department and United States Army during the search and rescue last night," Hayes said. The incident, he added, is under investigation.
"Visitors should never cross safety barriers, especially around dangerous and destabilized cliff edges," Chief Ranger John Broward said Tuesday, according to the Honolulu Star-Advertiser. "Crossing safety barriers and entering closed areas can result in serious injuries and death."
In October, Kilauea topped the United States Geological Survey's (USGS) latest version of its National Volcanic Threat Assessment, a list of America's most dangerous volcanoes. "The threat levels indicated in the report refer to how potentially dangerous specific volcanoes would be if they erupted," Thomas Cawthern, an assistant professor at Salisbury University's Department of Geography and Geosciences, told Newsweek at the time.
The assessment was based on a "plethora of field, laboratory and remotely sensed data," including data on things like rock chemistry, magma activity and seismicity, he said.
But as of an April 30 USGS update, Kilauea is not erupting. It's currently at a "normal" alert level, with a "green" aviation warning. This means the volcano is in a typical background state, although it may still be steaming and experiencing some seismic events.