Russia Brings Back Stalingrad For One Day to Celebrate Battle Anniversary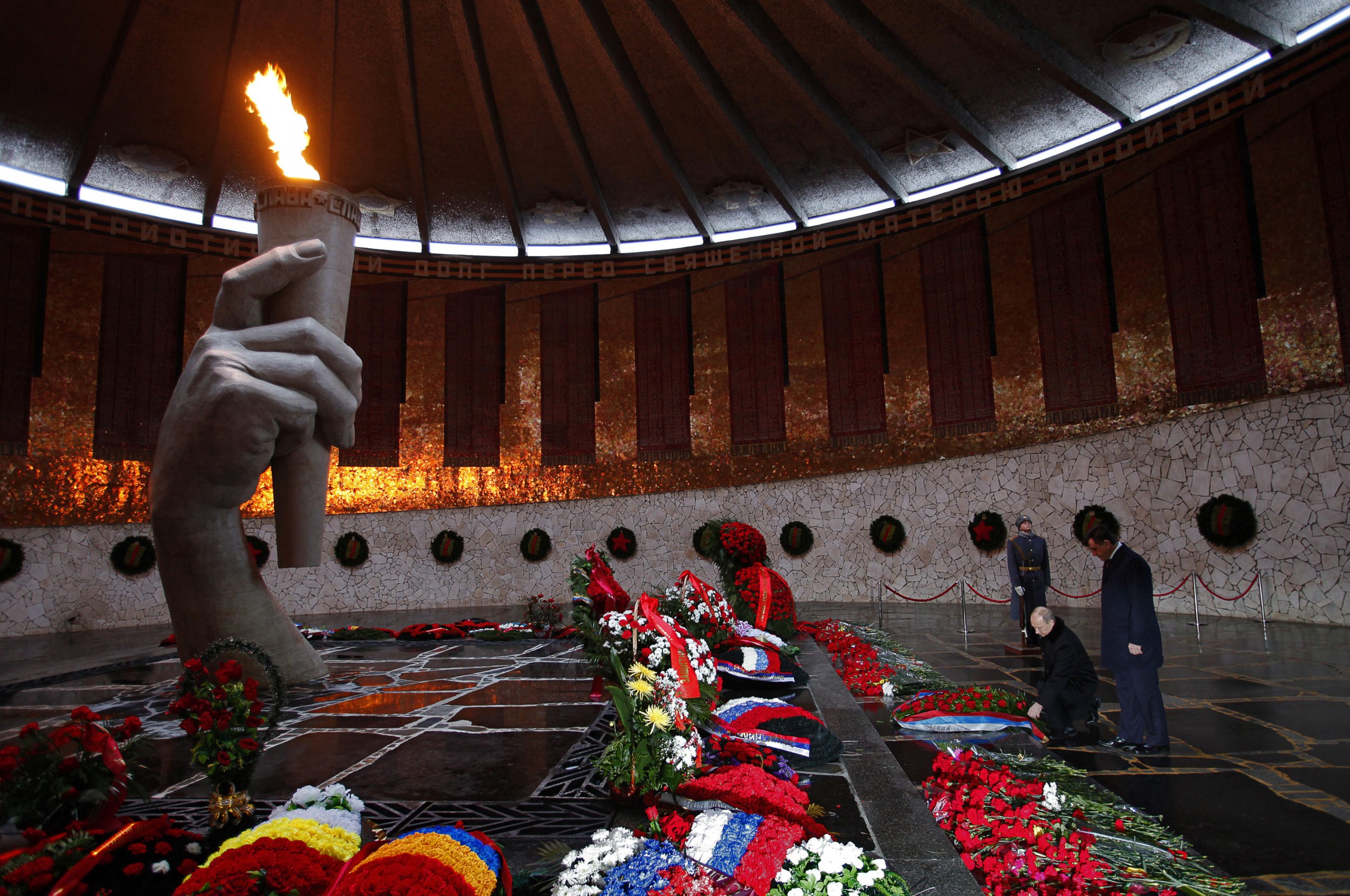 The Russian city of Volgograd has regained its Soviet name Stalingrad once again in commemoration of one of World War II's turning-point battles, national daily Moskovsky Komsomolets reports.
In 2013, the city legislature approved a law to revert the city's name to Stalingrad for one day six times a year, whenever the date calls for the city's history to be commemorated. On those days, banners referring to Volgograd as "the heroic city of Stalingrad" are put up at every large local event. And the marquee date on that calendar is February 2, the day in 1943 when the German army was defeated at the hands of the Soviet resistance.
The city was first called Stalingrad in 1925, after then-head of the Soviet Union Joseph Stalin, and changed to Volgograd under Stalin's eventual successor Nikita Khrushchev in 1961, who wanted to dissolve the cult of personality building up around Stalin. Today Stalin strikes a controversial figure in Russian history, revered by many for his triumph in World War II and despised for his repressions of millions of civilians.
Each year the city marks the anniversary of the Battle of Stalingrad by laying wreaths and flowers at the Mamayev Kurgan (Mamayev Hill) memorial. Citizens can also take part in other commemorations, including a historical reenactment of the battle and surrender of the German commanding officers.
Another tradition is the annual homage to the war effort's female traffic guards, who would guide military vehicles and supply chains towards the frontline. Every year, a legion of female traffic wardens dress up in Soviet-era military uniform and descend upon the city, directing traffic.
Each uniform is an authentic reproduction, complete with furry coat and ushanka hat, and weighs around 7 kilograms (15 pounds). Volunteers deployed to regulate traffic were often very close to the frontline, accompanying advances of the Red Army to maintain resupply chains, and would be forced to hold their ground even if the tide of battle changed.
"Even at times of bombardment ladies could not leave their posts and to do so was equal to desertion," Volgograd traffic police inspector Alevtina Popova told Russia's state TV channel Perviy Kanal on Tuesday.
Russia's Communist Party has previously called for Volgograd to be renamed Stalingrad permanently and Russian President Vladimir Putin said in 2014 he would favor a referendum on the issue.
Independent pollster Levada Center found in 2012 that only 18 percent of Russians supported changing Volgograd's name, while 60 percent opposed it. But since then surveys have shown that Stalin has become more popular among Russians.