Why Volkswagen's Emissions Scandal Could Happen Again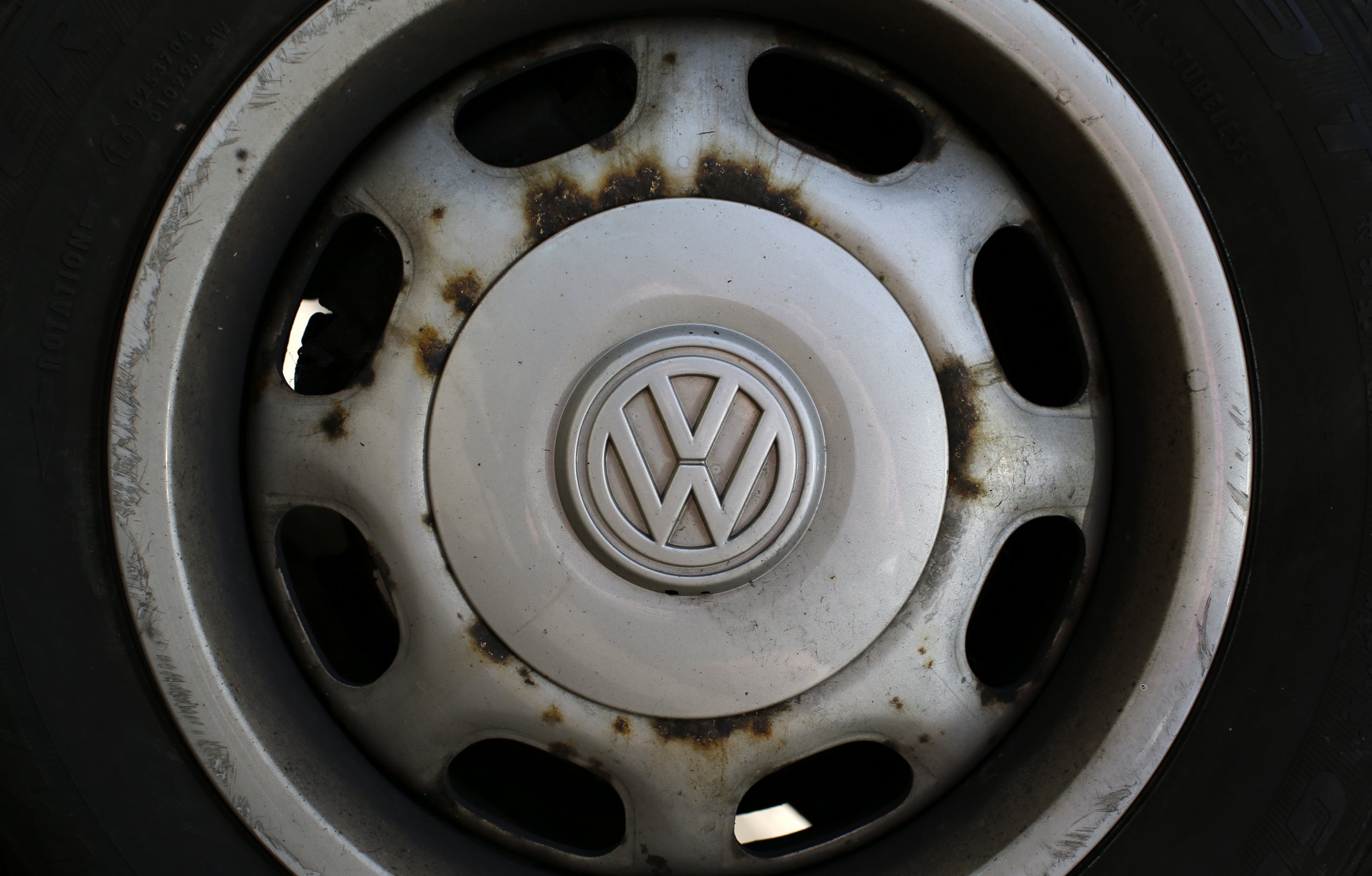 Updated | In a repeat of the events that preceded Volkswagen's emissions cheating scandal, the U.S. Environmental Protection Agency (EPA) is once again dramatically slashing smog-forming emissions in U.S. vehicles, beginning with 2017 models, which started rolling out this year.
Auto industry executives and high-ranking EPA officials tell Newsweek that major changes to environmental regulation frequently spur big advances in engine technology—but also can lead to heightened competition and sometimes cheating among rival automakers.
"All these new emissions standards drive the innovation of vehicles," Christopher Grundler, director of the EPA's Office of Transportation and Air Quality, tells Newsweek. "All this modern technology we now see was developed to make our cars much, much cleaner, to create a very precise combustion process, to make the vehicle emissions we have today close to zero."
In that race to zero, Volkswagen was caught skirting U.S. emissions standards last year by installing illegal software in its vehicles' engine-control units. The cheating software reduced emissions in VW vehicles when they were being tested in the lab and certified by the EPA, but once on the road, the vehicles spewed emissions up to 40 times the legal limit. The cheating scandal has affected more than 500,000 VW vehicles in the U.S. and nearly 12 million vehicles worldwide. On Monday, Volkswagen agreed to pay $14.7 billion to settle the American claims.
Bruce Ricker, who wrote Volkswagen engine software for 18 years in Germany, says any major tightening of environmental standards kicks the competition up a notch among automakers. "Frankly, the stricter the emissions, the more opportunity for automakers to engineer better than their competition," he tells Newsweek.
However, the stricter emissions, while frequently resulting in advances toward zero emissions, sometimes lead to fraud, experts say.
The upshot of the EPA's regulatory changes is that they will approve new vehicles only if automakers reduce tailpipe emissions by 80 percent. The move aims to further cut emissions, as well as reduce U.S. oil dependence by more than 2 million barrels a day by 2025, saving drivers $1.7 trillion in fuel costs, the EPA says.
This year's shift marks the first major rules change since 2004, when the EPA slashed emissions standards by an unprecedented 94 percent with the introduction of its Tier 2 regulations. The newest slate of regulations is called Tier 3.
The last major change in rules didn't dissuade Volkswagen from introducing diesel vehicles to the U.S. market—even after its competitors, Mazda, Honda, Nissan and Hyundai, scrapped their plans to do the same. They concluded the new standards were too strict to meet on a budget and would likely risk undercutting the car's performance.
With this year's regulations change, the EPA has a new, random-testing program in place to catch automakers that may try to cheat the system, says a second senior EPA official interviewed by Newsweek.
"We put new screening tests in place last September and have not told manufacturers what they are," the official says. "I do want to advertise the fact we're doing them but not what they are. It's a deterrent if you know that someone is checking your work. But we don't want them to know exactly what we're doing. These tests aren't static; they keep changing over time."
The random-testing program is the "single-biggest change" to the EPA's testing methods since the VW scandal erupted last September, he adds. The screenings can take place anytime in the vehicle-production cycle, including after the vehicle has been certified, is on the road and is in use.
While the Tier 3 regulations are only beginning to roll out, the EPA says so far there has been no repeat of any VW-like fraud. "We have not had any 2017 vehicles fail our compliance or audit tests," the official tells Newsweek.
Asked if it is ready for another 80 percent reduction in emissions, Volkswagen declined to comment, but the Alliance of Automobile Manufacturers, a Washington-based trade group representing 12 automakers—including VW—tells Newsweek it has been in touch with the EPA on Tier 3.
"I can confirm automakers worked closely with the EPA on Tier 3 and are working to comply now," says Dan Gage, a spokesman for the group.
The EPA official who discussed the random-testing process with Newsweek says that the testing will not include examining the millions of lines of software code embedded in the vehicle engines—where the cheat code that enabled VW's fraud was found—but that the EPA will have other ways to detect fraud.
"Looking at millions of lines of code is best to do when you're already in the middle of an investigation," he says. "Otherwise, looking at millions of lines of code is not an efficient way to look for emissions problems."
He predicts that advances in technology will likely continue to pose increasingly tough challenges for regulators—and that no system will catch everything.
"Nothing is foolproof, but the whole world of transportation is changing," he says. "We have to learn and change with it."
This article has been updated to provide readers with a longer quote from Dan Gage, a spokesman for the Alliance of Automobile Manufacturers, a Washington-based trade group representing 12 automakers. This article has also been updated to reflect that "experts say...the stricter emissions, while frequently resulting in advances toward zero emissions, sometimes lead to fraud," as well as news about the U.S. settlement, which broke on June 27.