Russia-Installed Kherson Official Hospitalized as Kyiv Wages Offensive
Volodymyr Saldo, who was appointed by the Kremlin to lead Ukraine's southern Kherson region after it was seized during Vladimir Putin's war, has been hospitalized as Ukraine launches a counteroffensive to retake the strategic city.
The official, whom Russia declared "head of the Kherson civic military administration" after gaining control of the territory in the first phase of its invasion, claimed Thursday that he had been hospitalized, and that he was delegating his "authority" to his "acting executive," Sergei Eliseev—a former officer with Russia's Federal Security Service (FSB).
In a statement on his Telegram channel, Saldo said that following a meeting with the Kremlin-installed government of the Kherson region, the "minister of health" approached him, and after "looking at my appearance, began to insist on an immediate medical examination."
"Of course, I refused, but the minister brought doctors to the office, who, after doing an examination, insisted on immediate hospitalization. After discussing with the Prime Minister and colleagues, I decided to agree with the doctors' proposals," Saldo added.
He said Eliseev would perform his duties during his absence. According to Latvia-based independent news outlet Meduza, Eliseev formerly served in the FSB and has worked in the government of Russia's Kaliningrad region.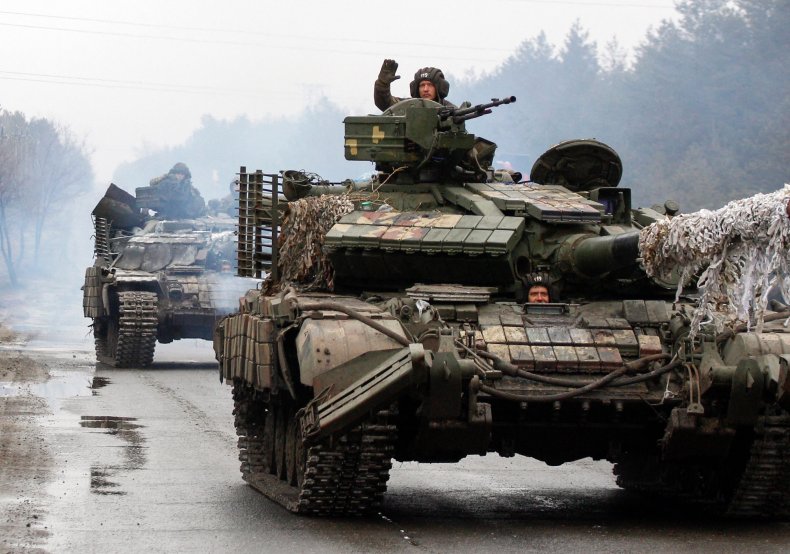 Saldo, who served as the mayor of Kherson between 2002 and 2012, has publicly voiced support for Putin's war against Ukraine. In March, just weeks after the war began, Saldo claimed that "Kherson is Ukraine," but a month later, he was pronounced the head of the Russian-controlled regional administration.
In July, Russian-appointed officials in Kherson claimed that they had prevented an attempt on Saldo's life. Russian state-run news agency RIA Novosti cited the officials as saying that a bomb was planted on a road on which Saldo was traveling, but that it was "discovered and defused in time."
The officials said at the time that Saldo was in good health and "continues to perform his duties."
The news of Saldo's ill-health comes amid a major Ukrainian counteroffensive to retake Kherson.
Ukrainian President Volodymyr Zelensky said on July 24 that his troops were moving "step by step" towards full liberation of Kherson.
Kherson's acting governor Dmytro Butriy said on Ukrainian television on Tuesday: "As of now, 53 settlements have been confirmed as liberated."
In recent weeks, Ukrainian artillery, special forces and partisans have destroyed key Russian hubs, attacking vital railways and bridges, in part, with the help of Washington-supplied M142 High Mobility Artillery Rocket Systems, also known as HIMARS, Newsweek previously reported.
Newsweek has reached out to the Kremlin and Ukraine's Foreign Ministry for comment.