Who Is Volodymyr Zelenskiy? Comedian With No Political Experience Wins First Round of Voting for Ukraine President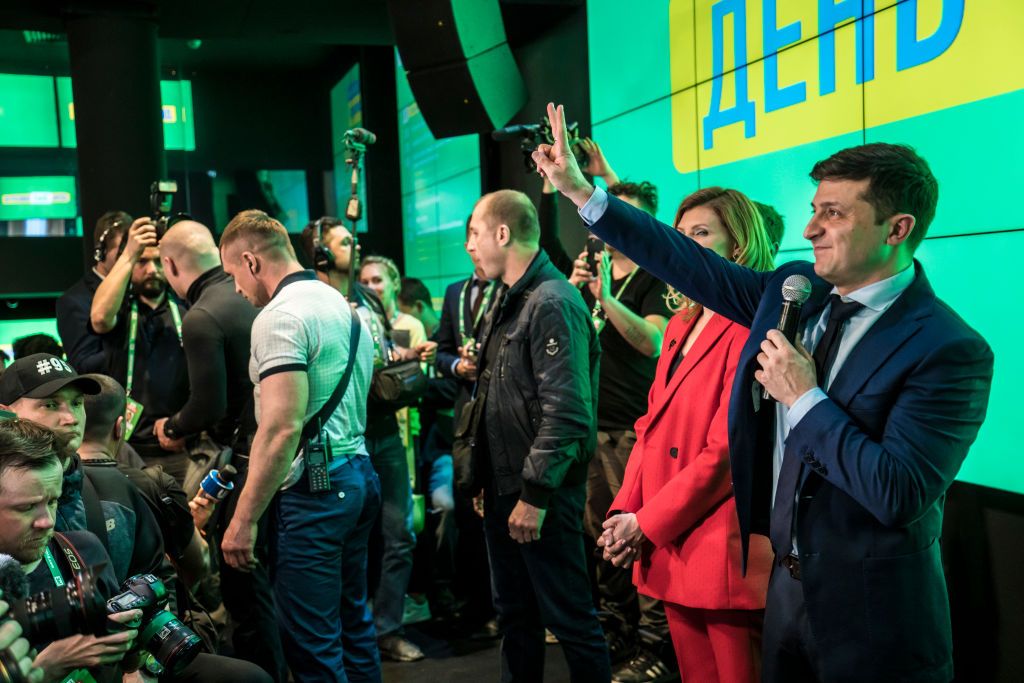 Volodymyr Zelenskiy, a comedian with no political experience other than playing the president on TV, has come out in the lead after the first round of voting in Ukraine's presidential election on Sunday, according to exit polls.
Zelenskiy reportedly won about 30.4 percent of votes, compared to incumbent President Petro Poroshenko's 17.8 percent, Reuters reported. Yulia Tymoshenko, who formerly served as the Eastern European nation's prime minister, came in third, with a reported 14.2 percent of the votes.
Zelenskiy, 41, told supporters that he was "very happy" with the result, cautioning them that the campaign will continue until the run-off election next month, Politico reported.
"This is just a first step towards a great victory," he said, according to Al Jazeera.
Conversely, Poroshenko, 54, described his runner-up result as a "hard lesson." The two candidates will now go head-to-head to determine who will win in the final round of voting on April 21.
Poroshenko took office on the heals of the Ukrainian revolution that saw Russian-backed President Viktor Yanukovych flee the country in 2014, as separatist rebels, supported by Moscow, also took control of several regions of the country. Although he vowed to fight corruption as well as the civil war, many Ukrainians have become disillusioned with his leadership.
"This vote is very important for us because President Poroshenko has to leave. A lot of issues came up with his policies, especially with corruption," Oleksandr Bondarenko, a 28-year-old software developer told Al Jazeera, saying she had voted for Tymoshenko.
However, others preferred to stick with the incumbent. "I do not think that other candidates will be able to negotiate with [Russia's President Vladimir] Putin. Poroshenko is the only one who will resist the way I think is correct," Tetiana Boriak, 37, told the news network.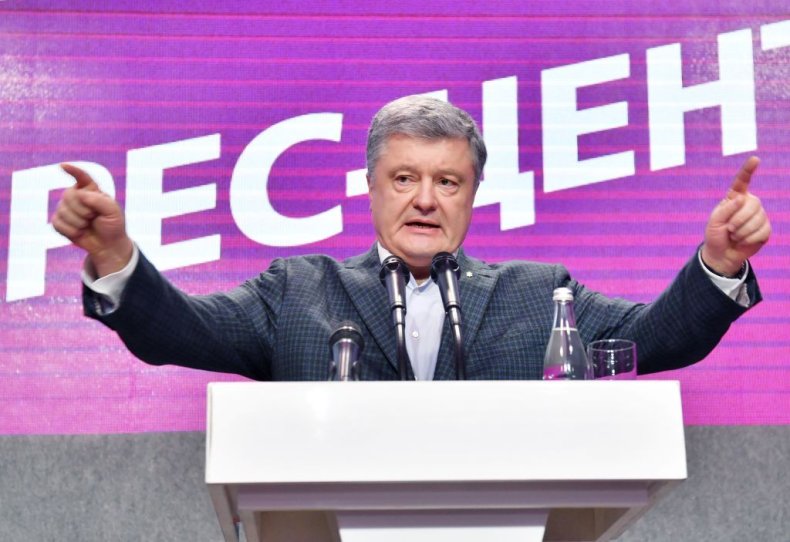 Others said they simply couldn't take Zelenskiy's candidacy seriously.
"Zelenskiy is a clown and I really care about the future of this country," an 18-year-old who was voting for the first-time told Politico. He argued that Poroshenko represented stability for Ukraine.
Whoever wins in the run-off will have to contend with Russia, which still supports separatist rebels fighting in the country. The president going forward will also have to navigate future ties with the European Union and NATO, which many in the country wish would improve. Ukrainians are also concerned about their economy.
"The economy is somewhere between two and three percent. It is growing, but it's very small growth. The finance minister estimated that Ukraine would have to grow for 50 years at this rate to finally reach Poland. There is a lot of concern about people's salaries and whether they are actually going to see an improvement in their day-to-day," Melinda Haring, an expert on Ukraine at the Washington-based Atlantic Council recently told Newsweek . "It's one of the poorest countries in Europe."