Volvo Signs COP26 Pledge, Will Charge Itself Double for Carbon Emissions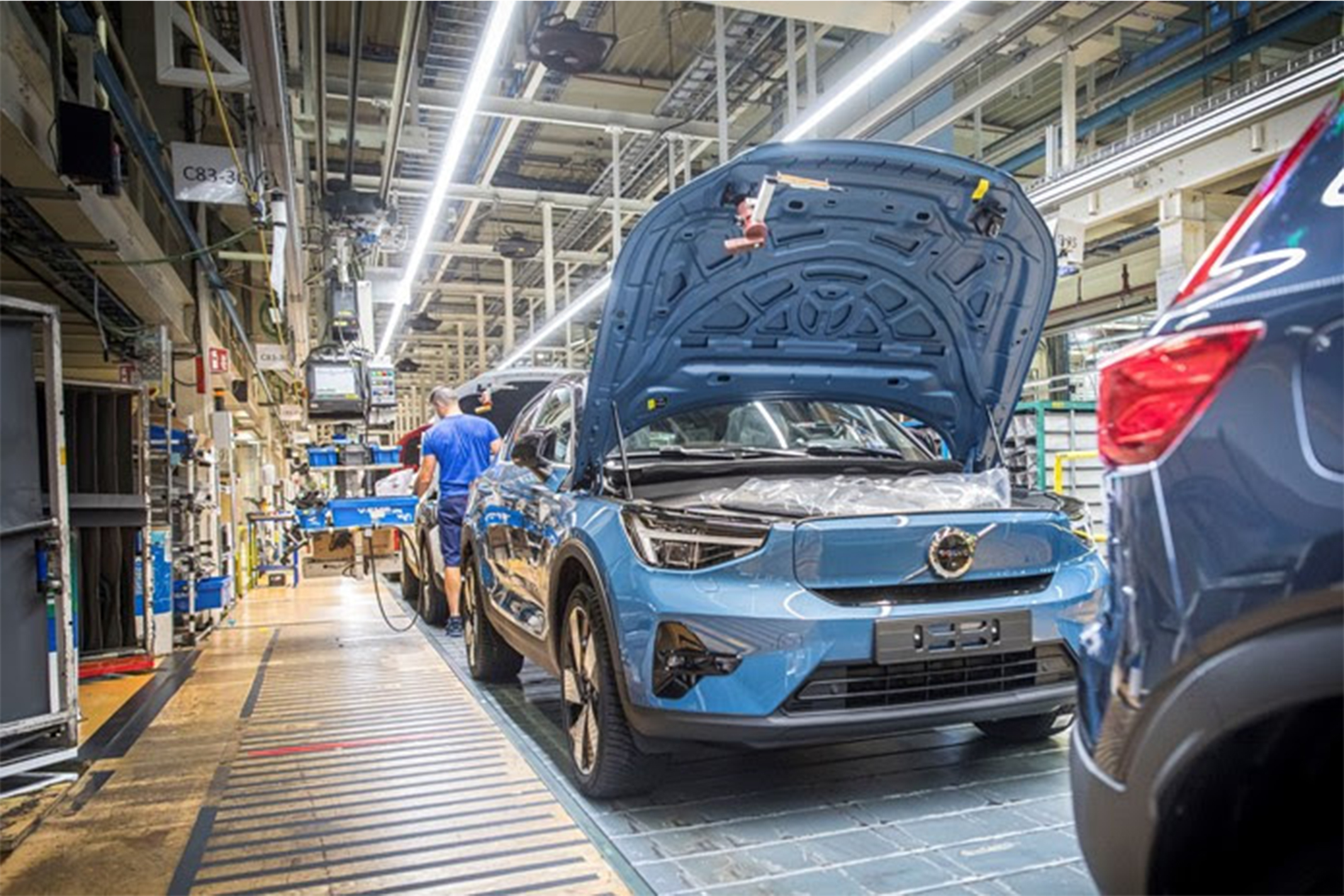 Volvo Cars has joined a growing list of industry and government leaders in signing the Glasgow Declaration on Zero Emission Car and Vans at the United Nations climate change conference, COP26.
The Glasgow Declaration was unveiled as part of World Transport Day with the intention of signalling a commitment by industry leaders and governments to phase out fossil-fuel vehicles in leading markets by 2035 and globally by 2040.
Volvo has its own climate action targets that go above and beyond the commitments in the declaration. In a release featuring the COP26 news, the company announced the introduction of an internal carbon price of 1,000 Swedish crowns — about $116 USD — for every ton of carbon emissions across its entire business. That's about double the current cost of carbon.
This internal mechanism has no bearing on the actual market nor any repercussions for Volvo should they not achieve the carbon neutrality that they seek.
"A global and fair price on CO2 is critical for the world to meet its climate ambitions, and we all need to do more," said Björn Annwall, chief financial officer. "We strongly believe progressive companies should take the lead by setting an internal carbon price. By evaluating future cars on their CO2-adjusted profitability, we expect to accelerate actions that will help us identify and reduce carbon emissions already today."
Under the scheme, every future car project will undergo a 'sustainability sense-check' and a CO2 cost is imposed for every anticipated ton of carbon emissions throughout the car's life cycle.
By 2025, Volvo expects more than half of its global sales to consist of electric cars. By 2030, it aims to be a fully electric car maker and sell only pure electric cars. The company has an overall ambition to become climate neutral by 2040.
"Our plan to be a pure electric car maker by 2030 is one of the most ambitious in the industry, but we can't realise zero-emission transport by ourselves," said Håkan Samuelsson, Volvo Cars chief executive. "So I am pleased to stand side by side here in Glasgow with industry colleagues and government representatives in signing the declaration. The time for climate action is now."
In signing this declaration, Volvo joins General Motors, Ford, Jaguar Land Rover and Mercedes-Benz who also signed onto the pledge. The signing of the declaration signals all of these companies' endorsement of the Race to Zero ambitions.
GM has made its stance clear on this issue, announcing earlier this year its goal to eliminate tailpipe emissions from new light-duty vehicles by 2035. Other automakers have set similar goals, including elimating emissions from their manufacturing facilities with self-imposed deadlines that are further in the future.
However, Volvo is the first carmaker to implement such a carbon pricing mechanism across its complete operations.