Volvo plans to use its Volvo XC40 Recharge compact crossover as experimental taxies near it's home base in Gothenburg, Sweden over the next three years. All of them will be charged wirelessly as the company is integrating and testing the inductive charging tech to evaluate its potential use in future of electric vehicles.
Last year, Volvo took part in launching the Gothenburg Green City Zone initiative, which aims to achieve emission-free transport by 2030. The wireless charging test is one of several projects in the Green City Zone. It's part of a strategic initiative in which designated areas of the city are used as live test beds for the development of sustainable technologies.
"Gothenburg Green City Zone lets us try exciting new technologies in a real environment and evaluate them over time for a potential future broader introduction," said Mats Moberg, head of Research and Development at Volvo Cars in a press release.
"Testing new charging technologies together with selected partners is a good way to evaluate alternative charging options for our future cars."
The charging stations used in the test are supplied by Momentum Dynamics, a provider of wireless charging systems.
The technology was designed to be quite simple. Once a compatible vehicle parks over a charging pad embedded in the street, the charging starts automatically, giving drivers the convenience of staying in their vehicle.
Volvo uses its 360-degree camera feature to easily align the car with the charging pad. The charging station sends energy through the charging pad, which is picked up by a receiver unit installed in the car.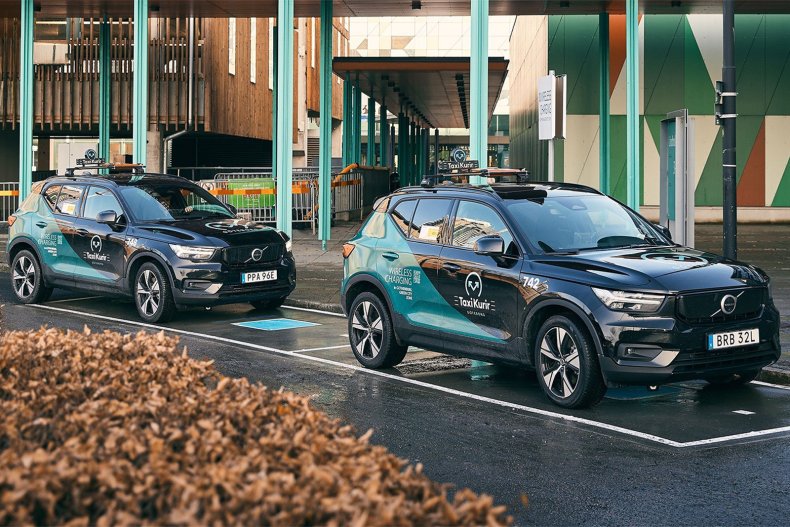 The wireless charging power will be more than 40 kilowatts for the fully electric XC40 Recharge, making the charging speeds around four times faster than a wired 11-kilowatt AC charger. That's almost as fast as a wired 50-kilowatt DC fast charger.
The plan is for the Volvo vehicles to be used for more than 12 hours a day and drive 100,000 kilometers per year. This initiative will double as the first durability test of fully electric Volvo cars in a commercial usage scenario.
While the technology has not quite reached the US, Michigan officials announced at the beginning of February that the state will build the country's first wireless in-road charging system for electric vehicles.
The state chose e-mobility solutions company, Electreon, to build the mile-long electric road system in a Detroit neighborhood called Corktown.
The Michigan road is projected to be fully functional by 2023.