Did Von Miller Illegally Catch and Kill Endangered Hammerhead Shark?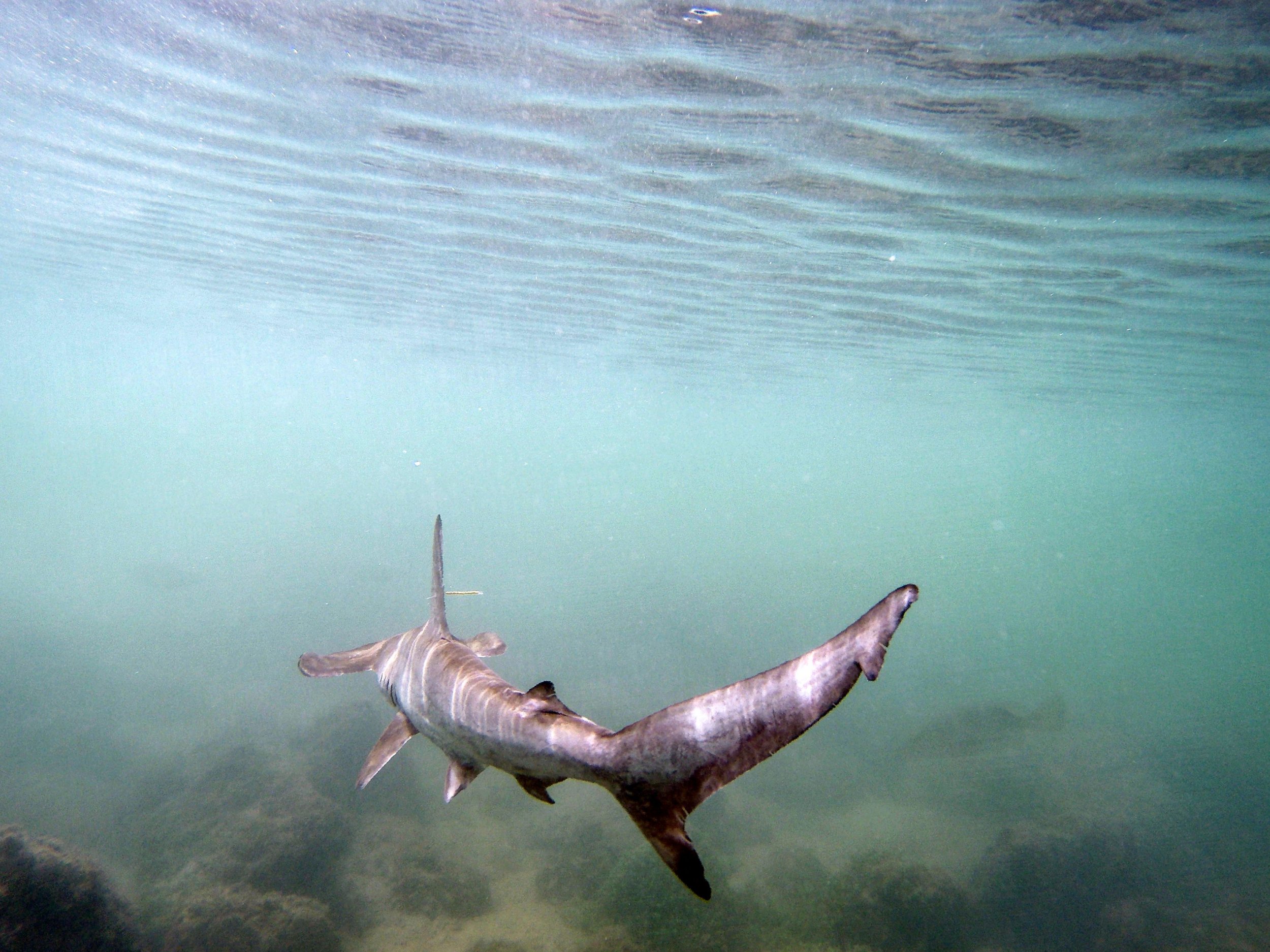 Denver Broncos linebacker Von Miller is in hot water after images of him allegedly catching and killing a hammerhead shark were posted to social media.
The Florida Fish and Wildlife Conservation Commission is looking into the incident, which took place last week off the coast of Miami. The controversy came up when a photo of Miller on a boat with a bloody hammerhead shark, was posted to the football player's Instagram story.
In the photo, a shirtless Miller is smiling and holding the shark by its tail, as its trunk and head, which are covered in blood smudges and smears, sags on the ground. The shark's mouth is hanging open, showing its teeth. A skyline is visible far in the background, behind a long stretch of dark blue sea.
There was also video footage of the shark being pulled up into the boat with rope and the people aboard celebrating its capture. The shark is slipped back into the water at the end of the video, but its condition was unclear—it does not appear to be moving, only floating on its side.
It was also unclear whether the shark was already dead when it was pulled into the boat.
Despite the fact that they can be found in many places around the globe, hammerheads are an endangered species, according to the International Union for Conservation of Nature.
Hammerheads are highly valued for their fins and "suffer very high bycatch mortality," the IUCN explained. "[The species] only reproduces once every two years, making it vulnerable to over-exploitation and population depletion."
Although there is not a lot of data available, the group estimated that the species has declined by about 80 percent in the last quarter-century and is still seeing population drops.
Hammerhead sharks are typically about 13 feet long, with females larger than males, according to the IUCN. They feed on fish, crustaceans and cephalopods.
The endangered species is on the list of sharks that "are prohibited from harvest in state waters," according to the FWC website.
An FWC spokesperson confirmed to Newsweek that it "is looking into whether or not a violation occurred in this incident" and said that harvesting one of the sharks from a state waterway is a second degree misdemeanor.
"In Florida, second degree misdemeanors are punishable by up to a $500 fine and 60 days in jail, as determined by a judge," the spokesperson said.
Animal advocacy organization People for the Ethical Treatment of Animals was working with officials to get to the bottom of the matter after Miller's photo and video were posted.
"Seeing Von Miller smile as he holds a shark's bloody body should turn any kind person's stomach," Stephanie Bell, PETA's senior director of cruelty casework, told Newsweek in a statement. "This man has a reported history of bullying animals—having previously made the news for wrestling an alligator—and PETA is inquiring with officials to ensure that Miller is held accountable if killing this animal was, as we suspect, illegal."