Voter Fraud Commission Was Set up to Substantiate Trump's Baseless Claims, Claims Former Panel Member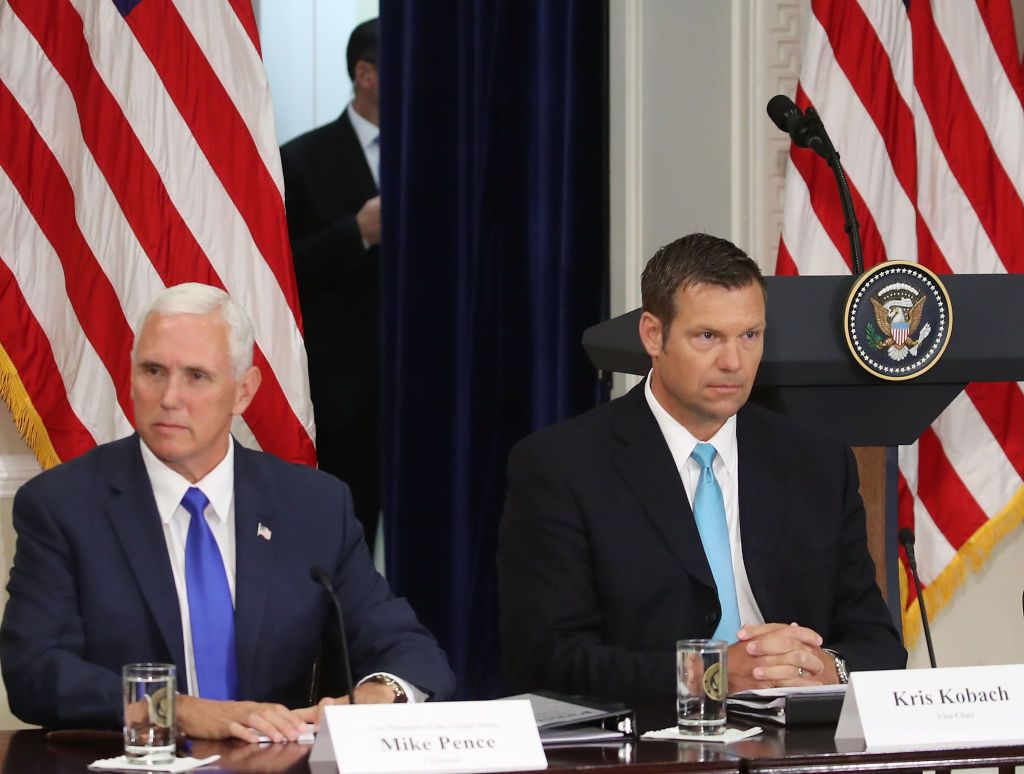 Maine Secretary of State Matthew Dunlap, who served on the 11 person commission which investigated President Donald Trump's claims of voter fraud, said the finding presented by the panel were "false."
The White House in January claimed that the panel had uncovered "substantial" evidence of voter fraud.
But in a scathing letter to Vice President Mike Pence and Kansas Secretary of State Republican Kris Kobach, who chaired the commission, Dunlap said that following a legal fight he had obtained the findings of the panel, and after reviewing its 8,000 documents disputed Pence and Kobach's claims.
"I have reviewed the documents made available to me and they do not contain evidence of widespread voter fraud," Dunlap wrote of the commission's work.
Dunlap, who was one of four Democrats on the panel, added that "the commission predicted it would find widespread evidence of fraud, actually reveals troubling bias."
He said he had reached the conclusion that the commission had been set up to substantiate Trump's baseless claims of voter fraud, which the president made when disputing Hillary Clinton's victory in the 2016 presidential election's popular vote.
The voter fraud panel was shut down by the White House in January, and did not present any evidence to lawmakers.
The White House at the time claimed that despite "substantial" evidence of voter fraud, legal challenges from states had forced the panel to disband.
"After reading this," Dunlap told The Washington Post of the commission's findings, "I see that it wasn't just a matter of investigating President Trump's claims that three to five million people voted illegally, but the goal of the commission seems to have been to validate those claims."
He described his experience of working on the panel as "the most bizarre thing I've ever been a part of."
In a statement to the Associated Press, Kobach hit back at Dunlap's claims, and said that commission had been presented with evidence of 8,400 cases of double-voting during the 2016 presidential election.
Dunlap disputed that claim in his letter.