Voter Interest in Election at Highest Level in 16 Years: Poll
The vast majority of voters say they have a strong level of interest in the upcoming November 3 election, marking the highest level in at least 16 years, according to a new poll.
NBC News and The Wall Street Journal published the results of a new poll, which was carried out from September 13 to 16, on Sunday. The data showed that 80 percent of voters registered a high level of interest of "9" or "10" on a 10-point scale in the general election this year.
"That is the highest percentage on this question dating back to the 2004 election, suggesting a sky-high turnout," NBC News explained.
The level of interest was equal among both dominant political parties. About 83 percent of Republican and Democratic respondents registered a "9" or "10" to denote their level of interest.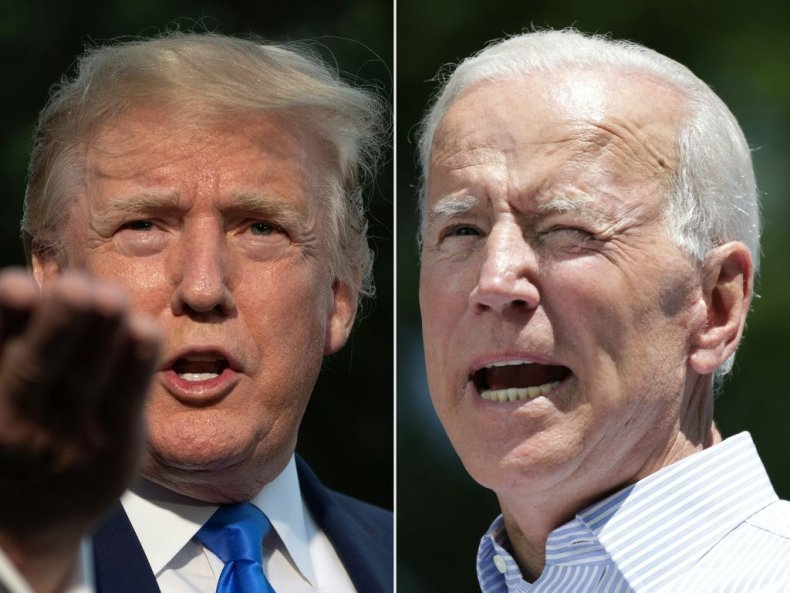 Democratic presidential nominee Joe Biden led incumbent Republican President Donald Trump by 8 percentage points among the survey respondents. Biden was supported by 51 percent of voters, while just 43 percent said they planned to back Trump. The margin of error for the poll was plus or minus 3.1 percentage points, suggesting Biden is comfortably in the lead nationally.
At the same time, the poll suggested that a sizable percentage of voters remain up for grabs. Some 6 percent of respondents said they still had not made up their mind or planned to vote for a candidate that was not Biden or Trump. Additionally, only 47 percent of respondents said that there was "no chance at all" that they'd support Trump, while 38 percent said the same of Biden.
Most recent polls suggest that Biden will win in November. The current RealClearPolitics average of national polls shows the Democratic nominee ahead by about 6.5 percentage points, with the backing of 49.4 percent of voters compared to 42.9 percent who support Trump. The FiveThirtyEight average is similar, with 50.3 percent of voters supporting Biden while 43.5 backing the incumbent president—a lead of 6.8 percentage points for the Democratic nominee.
Trump and his campaign have consistently dismissed negative polling, arguing that pollsters are generally biased against the president and Republicans. They have pointed to the 2016 election, when analysts and pollsters generally predicted former Democratic nominee Hillary Clinton would win. Although Clinton did win nearly 3 million more votes than Trump, the president pulled off a series of victories in key swing states propelling him to a big win in the Electoral College.
But Biden's lead in the polls, analysts have pointed out, is stronger and more consistent than Clinton's was in 2016. The Democratic nominee also appears to be favored in several key swing states. The RealClearPolitics averages show Biden ahead in Florida, Michigan, Pennsylvania and Wisconsin—all states that went blue for former President Barack Obama in 2008 and 2012 before flipping red for Trump in 2016. Meanwhile, Arizona—a state that traditionally leans Republican—appears to be favoring Biden, with the current RealClearPolitics average showing the Democratic nominee ahead by about 5 percentage points.