Voter Turnout Higher Than 2016 In All Super Tuesday States But One, Despite Young Voters Sitting Out
Former Vice President Joe Biden's successful night in the Super Tuesday Democratic primaries was helped by high voter turnout, which exceeded 2016 levels in every age group except for young people.
Turnout was higher overall in every state except for Oklahoma, but the percentage of voters who were 17 to 29 years old was lower than in 2016. Senator Bernie Sanders does particularly well with younger voters, and the lack of turnout for the group likely contributed to his underwhelming results. Conversely, younger voters are the group who favor Biden the least.
In some states narrowly won by Biden, youth turnout decreased from when Sanders faced former Secretary of State Hillary Clinton four years earlier, according to exit polls. Young voters made up 20 percent of the electorate in Texas in 2016, but only 15 percent in 2020. In Massachusetts, the group dropped from 19 percent to 16 percent.
The Sanders campaign was said to be developing a plan to encourage college students to vote despite possibly being on spring break when the next batch of six states have their say on March 10. The senator also acknowledged that the underwhelming youth turnout had not helped him on Super Tuesday.
"Have we been as successful as I would hope in bringing young people in? And the answer is no, we're making some progress," said Sanders at a press conference Wednesday.
"But historically everybody knows that young people do not vote in the kind of numbers that older people vote in," Sanders added. "I think that will change in the general election. But to be honest with you, we have not done as well in bringing young people into the political process. It is not easy."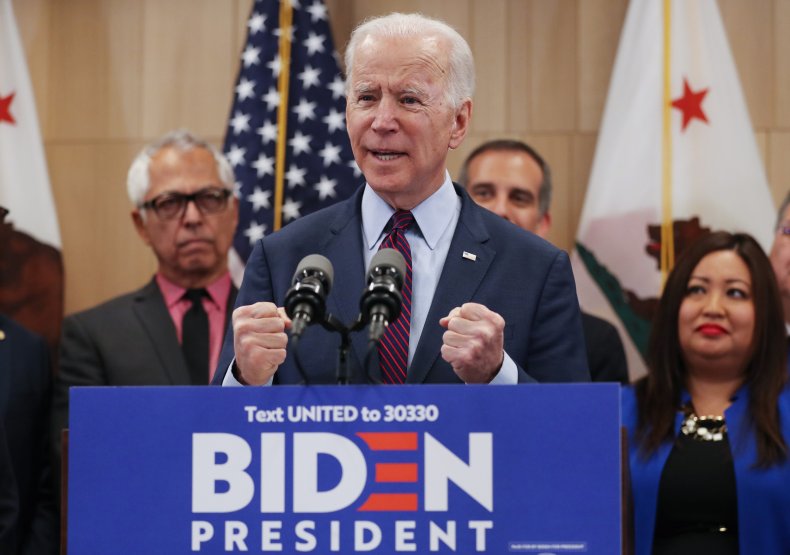 Turnout in Virginia was at an all-time high, with 1.3 million voters eclipsing 2008's previous high of just under one million. Only 13 percent of the voters were in the younger demographic, as compared to 16 percent in 2016.
However, Biden crushed Sanders in Virginia by just over 30 percent and likely would have won the state regardless of the age of voters, due to having a much larger share of the black vote than Sanders managed in the state, 71 percent to 16 percent.
Black voters favored Biden by significant margins in most states, helping him to decisive victories in southern states especially. Sanders fared better in areas with a significant Hispanic population, a group the Vermont senator has an advantage with.
Other factors that may have helped the former vice president to success include late endorsements by Sen. Amy Klobuchar and former South Bend, Indiana Mayor Pete Buttigieg, who dropped out of the race and backed Biden just one day before voters went to the polls. Exit polls indicate that those who made their choice late favored Biden overwhelmingly.
Newsweek reached out to both the Sanders and Biden campaigns for comment but had not received responses in time for publication.