Voters in 3 Battleground States Prefer Biden Over Trump to Pick Next Supreme Court Justice, Recent Poll Shows
Voters in three key battleground states said they would prefer that Democratic presidential nominee Joe Biden be the one to pick the next Supreme Court justice, according to a recent poll conducted just before Justice Ruth Bader Ginsburg died Friday.
In a New York Times/Siena College survey released hours before the news of Ginsburg's death, voters in Maine, North Carolina and Arizona said they preferred Biden to select the next Supreme Court justice by 12 percentage points. Biden received 53 percent of voters' support, compared to President Donald Trump's 41 percent.
The issue of appointing a Supreme Court justice ranked somewhere in the middle among favorable or unfavorable issues concerning the two candidates, the Times reported. Trump performed better on this issue than on his handling of the coronavirus pandemic or race relations, and Biden performed much better compared to his handling of the economy or law and order, the poll found.
A Fox News poll released September 13 found that likely voters nationwide favored Biden over Trump when it comes to Supreme Court nominations, with Biden leading by seven percentage points. Respondents trusted Trump over Biden on just one issue—the economy, by five percentage points, Fox News reported.
With less than 50 days until the November 3 election, Trump could have the opportunity to appoint a third justice during his presidency. Last week, he unveiled his new shortlist for potential nominees, "should there be another vacancy on the Supreme Court during my presidency."
Trump added 20 names to his shortlist, which also included names from his list released in 2016. Among the new potential picks include Texas Senator Ted Cruz and Arkansas Senator Tom Cotton. Each of the additions are "in the mold" of former Associate Justice Antonin Scalia, and Associate Justices Clarence Thomas and Samuel Alito, Trump said.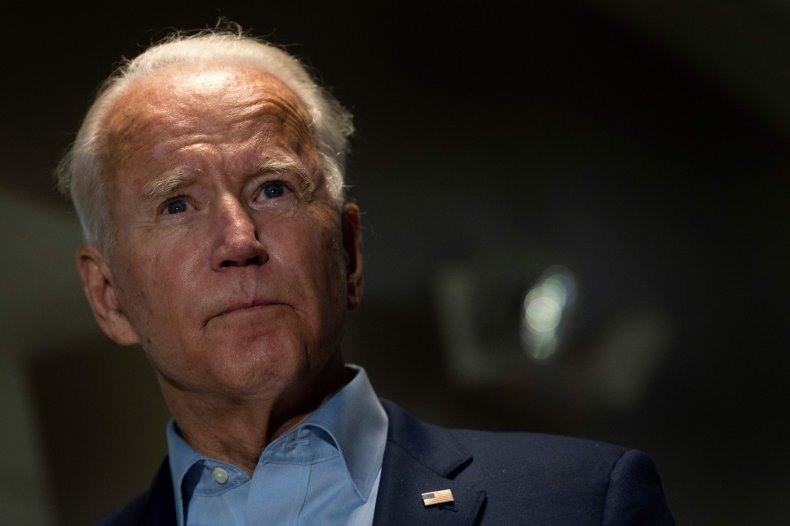 Following the news of Ginsburg's death, many political leaders voiced differing opinions on whether her replacement should be nominated before or after the presidential election.
Republican Senate Majority Leader Mitch McConnell announced late Friday night his intention to push a Trump nominee through. "President Trump's nominee will receive a vote on the floor of the United States Senate," he said in a statement to reporters.
Biden told reporters that he believes a replacement should wait after the presidential inauguration in January.
"There is no doubt—let me be clear—that the voters should pick the president and the president should pick the justice for the Senate to consider," he said after arriving at the airport in Newcastle, Delaware, after a trip to Minnesota earlier in the day.
Cruz gave his stance on the issue in a tweet Friday, writing that Trump "should nominate a successor next week and the Senate should take up and confirm that successor before Election Day."
Cruz' comments appear to be at odds with his views four years ago, when then-President Barack Obama nominated Merrick Garland to replace the late Scalia eight months before the 2016 election. The Senate blocked a confirmation hearing for Garland, arguing that a president in the final year of his term should not nominate a new justice.
Even McConnell had agreed, saying in 2016: "The American people should have a voice in the selection of their next Supreme Court Justice. Therefore, this vacancy should not be filled until we have a new president."