Voters Want to Beat or Back Trump, Biden Isn't Firing Up Either Side
Joe Biden is failing to fire up voters primarily motivated by their like or dislike of President Donald Trump ahead of the November election, according to new polling data published on Sunday.
The latest survey from NBC News and The Wall Street Journal found that a majority of Biden voters (58 percent) were more motivated by their dislike of Trump than any support of the Democratic presidential nominee.
A little more than a third (36 percent) said their backing of Biden was driving their vote, while a further 6 percent said they were equally motivated by their dislike of Trump and support of the former vice president.
When the same polling was conducted in 2016, Hillary Clinton supporters were found to be more fired up by her candidacy than a hatred of Trump.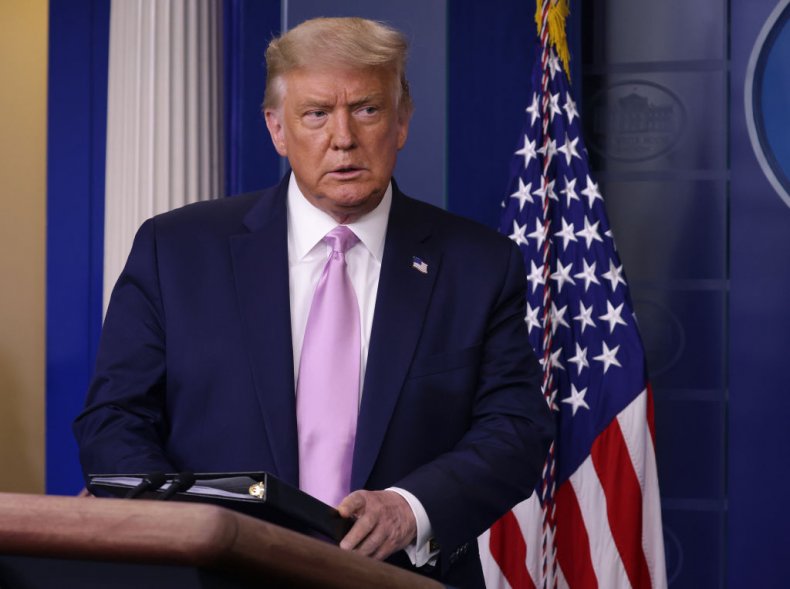 Asked whether they were voting in favor of the president or against Biden, the vast majority of Trump supporters said they were motivated by enthusiasm for the incumbent.
Seventy-four percent told pollsters that their vote was "more for Donald Trump" than against the Democratic nominee, with only 20 percent of Trump backers saying they were driven by a dislike of Biden.
A further 5 said their position was motivated by their views of both lead presidential candidates, while just 1 percent of voters said they were unsure.
During the 2016 presidential campaign, 53 percent of Trump voters said their intention was more a vote against Clinton than a show of confidence in the GOP presidential candidate.
The new NBC News/Wall Street Journal poll surveyed 900 registered voters between August 9 and August 12. Its margin of error stands at roughly 3.3 percentage points.
A separate survey from CNN and SSRS pollsters, published on Sunday night, similarly found that more voters were concerned about Trump than Biden when deciding how they would cast their ballots in the November election.
Almost six in ten voters told CNN they were either voting for Biden because of their dislike of Trump, or backing the president in a show of support for his record in office.
A little less than a third (32 percent) said Biden was the key factor in their decision on who to vote for in less than three months' time. Nineteen percent said they voting in favor of the Democratic nominee, while 13 percent told pollsters they were voting for Trump to block a Biden presidency.
The CNN poll was conducted between August 12 and August 15, surveying 1,108 U.S. adults and 987 registered voters. Its margin of error stands at 3.7 percentage points.