Who Really Cares About Mueller Report? New Poll Finds One-Third Of Voters Don't Even Know Who William Barr Is
Almost one-third of registered voters had not heard of Attorney General William Barr days before a redacted version of special counsel Robert Mueller's report was set to be released to Congress and the public.
Thirty percent of 1,005 people interviewed in a Fox News poll said they had never heard of Barr, who has been at the center of a political firestorm surrounding Mueller's investigation since he was sworn in two months ago.
(FiveThirtyEight has given polls conducted by Beacon Research and Shaw & Company Research for Fox News an A grade.)
The poll, which was released on Wednesday evening before a Thursday morning press conference about the report, seemed to hint at a political divide in the country.
"Dear Hyperventilating Beltway Folks, Please note the strong showing of 'Never Heard Of.' This is where most normal people are on this story," Dante Chinni, the director of the American Communities Project at George Washington University, tweeted.
Barr's nomination and confirmation sparked tense partisan divides—a point emphasized by the Fox News poll. Forty-eight percent of Hillary Clinton voters said they had an unfavorable view of Barr, while 9 percent of Trump voters had an unfavorable opinion of Barr. Conversely, 47 percent of Trump voters had a favorable view of Barr, while only 10 percent of Clinton voters did.
Before Barr's confirmation hearing, Democrats expressed concerns that Barr would seek to impede Mueller's investigation into Russian meddling in the 2016 election. Objections focused on a memo Barr wrote in 2018, in which he seemed to criticize the scope of the Mueller probe.
Barr's release, last month, of a summary of the Mueller report similarly evoked concerns among Democrats that the attorney general was protecting the president. The summary said that Mueller did not conclude that either Trump or his associates had conspired with Russia to sway the 2016 presidential election, and while the evidence was insufficient to determine whether Trump had obstructed justice, the report did not exonerate him.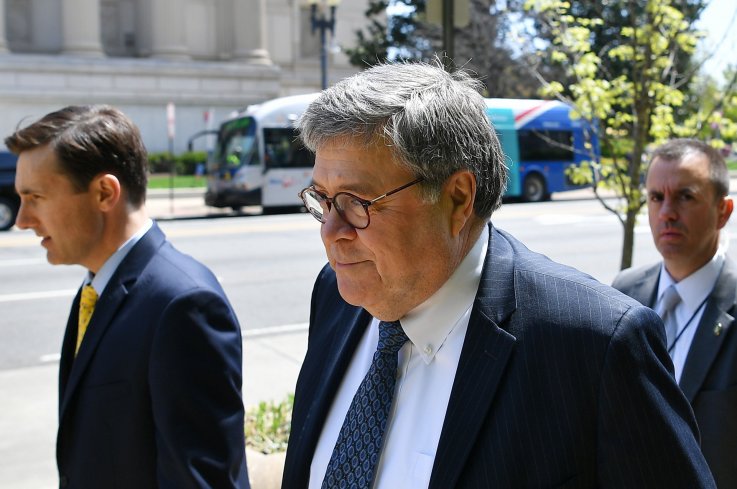 House Speaker Nancy Pelosi harshly described Barr's summary.
"We don't need you interpreting for us. It was condescending, it was arrogant, and it wasn't the right thing to do. So, the sooner they can give us the information, the sooner we can all make a judgment about it," she said last month.
At a news conference on Wednesday night, House Judiciary Chairman Jerrold Nadler accused Barr of operating in a partisan manner by briefing the White House on the contents of the report before offering a version to lawmakers.
"The central concern here is that Attorney General Barr is not letting the facts of the report speak for themselves, but is trying to bake in the narrative about the report to the benefit of the White House," Nadler said.
Who Really Cares About Mueller Report? New Poll Finds One-Third Of Voters Don't Even Know Who William Barr Is | U.S.