Voters Deserve Safety and Justice, Not Fear | Opinion
New election, same old tired tactics.
Emboldened by perceptions of rising crime and running scared from the Dobbs fallout, candidates dusted off the Willie Horton ad playbook and dumped more than $157 million dollars of racist campaign ads onto the airwaves.
In a cycle that stunned pundits, the biggest upset may be the failure of fear fanaticism across the political spectrum. Scare tactics didn't deliver Republicans the predicted red wave, and even Democrats who touted law enforcement credentials underperformed expectations. Turns out tough on crime isn't just bad policy, it's bad politics.
If this cycle has taught us anything, it's that we shouldn't believe lazy punditry, including analyses that ignore the results of the election and perpetuate the false binary of tough versus soft. We have the option to be smart on crime, and examples abound of voters choosing both safety and justice this election cycle.
Reform prosecutor candidates claimed victory across the country—from Polk County, Iowa to Bexar County, Texas to Hennepin County, Minn. In Bristol, Mass., voters delivered walking papers to a sheriff who proudly presided over inhumane jail conditions. And Alabama, Tennessee, Oregon, and Vermont voted to end slavery as punishment for people convicted of crimes. In closely watched national races, John Fetterman, Gretchen Whitmer, Tina Kotek, and Kevin Stitt sustained relentless attacks on their criminal justice records and prevailed in Pennsylvania, Michigan, Oregon, and Oklahoma.
The facts are clear: People across the political spectrum agree that our criminal justice system is broken, and it's time to fix it. Eighty percent agree that the criminal legal system needs reform. And four out of five believe those experiencing mental health, suicide, or drug crises should be treated by a health care provider or crisis counselor, not by law enforcement. Eighty-three percent said the war on drugs has failed, while two-thirds support eliminating criminal penalties for drug possession and reinvesting drug enforcement resources into treatment and addiction services. And even in an environment rife with fear-mongering and stigmatization, 68 percent support ending or shortening the prison sentences of individuals determined not to pose a threat to public safety.
Over the next few weeks, as the election dust settles and we turn our attention to governing, the reality will begin to set in that people are significantly more afraid than they were one year ago—in part because of candidates' craven attack ads—and voters expect action. And the question for elected officials will become: What will they do with the fear that's been created?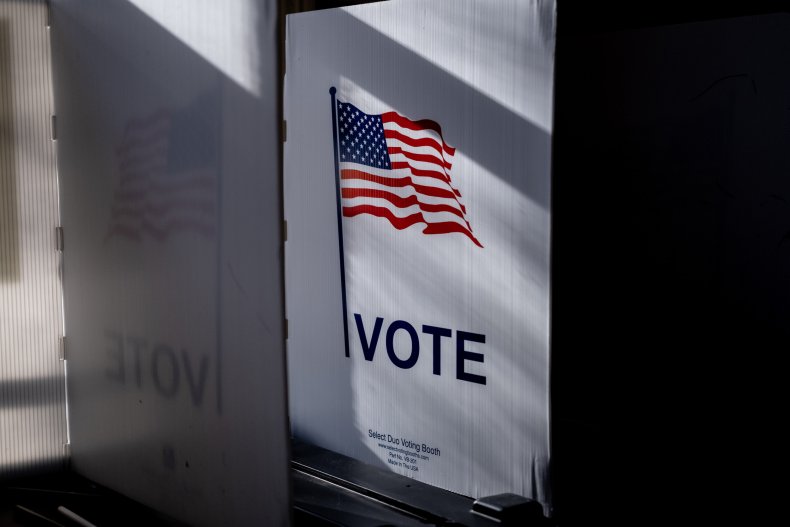 As a country, we've always prioritized punishment and incarceration over prevention and support. Tough on crime policies have failed over and over again—devastating families, harming communities, deepening racial inequities—without creating long-term safety.
Our communities deserve solutions to prevent crime in the first place, not just politicians stoking fear after it happens. Evidence shows that by addressing root causes like poverty and lack of opportunity, we can improve public safety. There are solutions that work, like investing in mental health and addiction services, community violence intervention, housing, health care, jobs, and schools.
Criminal justice reformers are offering a hopeful future—a future where freedom is not determined by how much money you have—and where the truth that bail reform improves public safety prevails.
Where we invest in healing and strengthening our communities, as we've seen in cities like Oakland and Philadelphia, where creative solutions like transforming a garbage dump into a farm reduced violent crime.
There's no need to wait—we can implement reforms today that improve safety tomorrow. By responding to mental health and substance use crises with care and compassion, we could save money and decrease crime. By investing in the next generation of job seekers, we could reduce youth violence.
Even if elected officials don't agree that criminal justice reform is a moral issue, or a constitutional one, they must accept that it is smart, strategic, and evidence-based. We are offering solutions, and elected officials now face a choice. Will they continue race-baiting, or will they honor their obligation to their constituents and advance smart justice?
And if our leaders lack the courage to pursue solutions, we will proceed without them. The potential for direct democracy—circumventing unyielding legislators and appealing directly to voters—is extraordinary. Advocates in Oregon demonstrated this with Measure 110, the groundbreaking ballot initiative that eliminated criminal penalties for drug use and expanded access to health and social services. It's a reform that remains popular because it provides the health approach to drugs that voters believe is so needed.
We have the power and the tools to fundamentally transform our approach to public safety and build stronger, healthier communities. Voters don't want fear-mongering—they want elected leaders with the will to pursue solutions.
Ellen Flenniken is the ACLU Justice Division's deputy director.
The views expressed in this article are the writer's own.