American voters are split nearly in half on whether President Donald Trump should nominate a new Supreme Court justice to fill the late Justice Ruth Bader Ginsburg's seat, according to a snap poll by YouGov.
Ginsburg died Friday from pancreatic cancer. She was 87.
The poll, conducted Saturday among 1,200 registered voters, asked respondents to share their thoughts on the possibility of Trump naming Ginsburg's replacement with just weeks until the November 3 election.
Slightly more than half of voters (51 percent) said they do not believe Trump should appoint a new Supreme Court justice before the presidential inauguration in January 2021, according to YouGov. Forty-two percent thought Trump should nominate someone to fill the vacant seat, and seven percent of voters said they weren't sure.
The question prompted a stark divide among party lines. An overwhelming majority of respondents identifying themselves as Democrats (84 percent) thought that Ginsburg's seat should be filled after the inauguration. Comparatively, 86 percent of Republican voters believed Trump should go ahead and appoint a new potential justice.
Trump tweeted early Saturday morning his intent to do just that: "We have this obligation, without delay!" he wrote.
"We were put in this position of power and importance to make decisions for the people who so proudly elected us, the most important of which has long been considered to be the selection of United States Supreme Court Justices," Trump tweeted, tagging the GOP's official account.
Senate Majority Leader Mitch McConnell also announced his desire to push a Trump nominee through. "President Trump's nominee will receive a vote on the floor of the United States Senate," he said in a statement to reporters Friday night, hours after Ginsburg's death was announced.
Democratic presidential candidate Joe Biden, however, told reporters Friday that he believes a replacement should wait until after the inauguration.
"There is no doubt—let me be clear—that the voters should pick the president and the president should pick the justice for the Senate to consider," he said after arriving at the airport in Newcastle, Delaware, after a trip to Minnesota earlier in the day.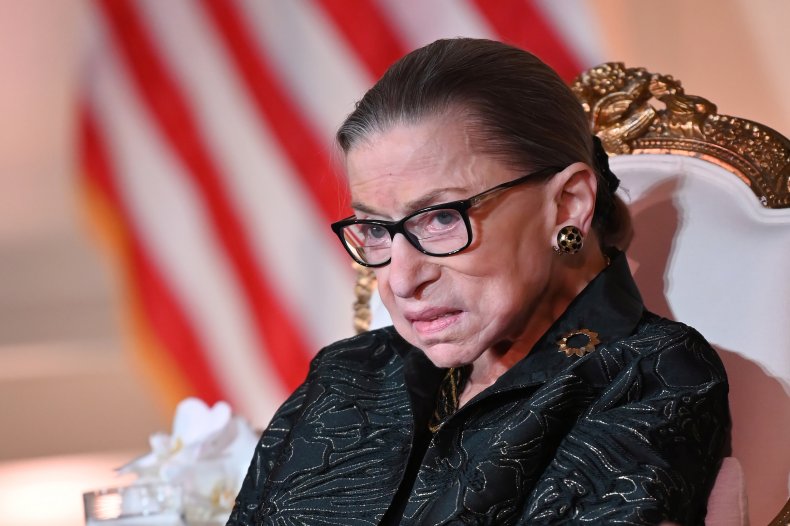 If Trump were to appoint someone, voters in the YouGov poll were split on whether the Senate should go through with confirming the nominee. Forty-five percent of voters said they should, compared to the 48 percent who believed the Senate should not confirm a new justice until after the inauguration.
The snap poll also asked voters whether Trump or Biden would do a better job in picking the next Supreme Court justice. About half of voters (49 percent) preferred that Biden appoint the next nominee, compared to the 40 percent who said that Trump would do a better job.
YouGov's results are in line with other recent polls which asked voters the same question. A New York Times/Siena College survey released hours before the news of Ginsburg's death showed that voters in Maine, North Carolina and Arizona preferred Biden to select the next Supreme Court justice. Biden received 53 percent of voters' support, compared to Trump's 41 percent.
A Fox News poll released September 13 found that likely voters nationwide favored Biden over Trump when it comes to Supreme Court nominations, with Biden leading by seven percentage points.