Voters Split on Trump Impeachment Despite Believing He Committed Abuses: Poll
The latest Yahoo News/YouGov poll shows that most voters believe President Donald Trump committed abuses, but are split over whether those abuses are impeachable crimes.
According to the poll, conducted from November 20-21, 58 percent of registered voters polled said they believed the president "asked a foreign leader to investigate a political opponent" and 51 percent said they believed he "withheld military aid to the Ukraine until they agreed to conduct the investigations he wished for." Another 51 percent said they believe he "abused his powers as president."
The poll shows that 86 percent of Democrats believed President Trump abused his power, while only 15 percent of Republicans believe he had.
Only 48 percent of respondents said they were in favor of impeachment, just a hair over the 45 percent who said they were against impeachment entirely. It shows 7 percent reported that they were undecided in the matter.
There were strong party line divisions once again, with 83 percent of Republicans against Trump's removal while 83 percent of Democrats are in favor of it. Independents are more strongly divided, with a slight plurality of 40 percent being in favor of removal and no impeachment, and 23 percent saying they're not sure.
Only 11 percent of voters all total across party lines believe the impeachment hearings will be successful, while a plurality of 41 percent believe he'll be impeached by the house and exonerated by the GOP-controlled senate. There are 54 percent of Democrats who believe the senate will exonerate Trump, while 56 percent of all Republicans believe he won't be impeached at all.
The poll shows 56 percent of all Democrats said they've been following the impeachment hearings "closely" or "somewhat closely;" whereas 45 percent of Republicans said they were doing the same.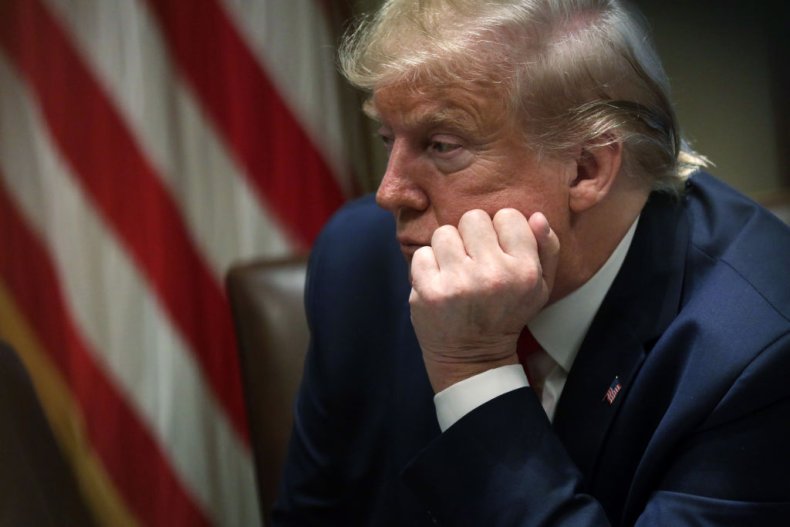 When asked to rank how important their representative's impeachment vote will be in determining who they're voting for in the 2020 election, 74 percent of all responding persons across the board said that they were very, or somewhat, important to how they will cast their eventual vote.
President Trump is currently in the hot seat over accusations that he requested a quid pro quo deal with Ukrainian President Volodymyr Zelensky to investigate the alleged dealings of Joe Biden and his son, Hunter, with a Ukrainian gas company that's under multiple investigations for corruption, in trade for over $400 million in military aide. President Trump continues to accuse both Bidens of corrupt dealings with Bruisma, and Joe Biden of quashing an investigation into Burisma by using his executive power as vice president.
The survey, which canvassed 1,500 adults registered to vote, has 2.8 plus-or-minus margin of error.